Suzanne Swift - Owner

I have been an avid runner for over 30 years. I've run 7 marathons, including 3 Boston Marathons, a couple of 50K's, a couple of Ironman, marathon swims and a ton of other things but who's counting? I'm originally from Houston, TX where I volunteered at many local events, served on the Houston Area Road Runners Board and worked for the Houston Marathon. I am the race director for the Ditto Landing 10K, The Halloween Run, Oak Park Challenge, Bridge Street Half Marathon, The Big Run, and the Running of the Bulls 5K. I have race directed over 100 races over the last 20 years. My passion is for helping other achieve their goals. I love Fleet Feet and can't see myself doing anything else.
Alan Taylor - Inventory Manager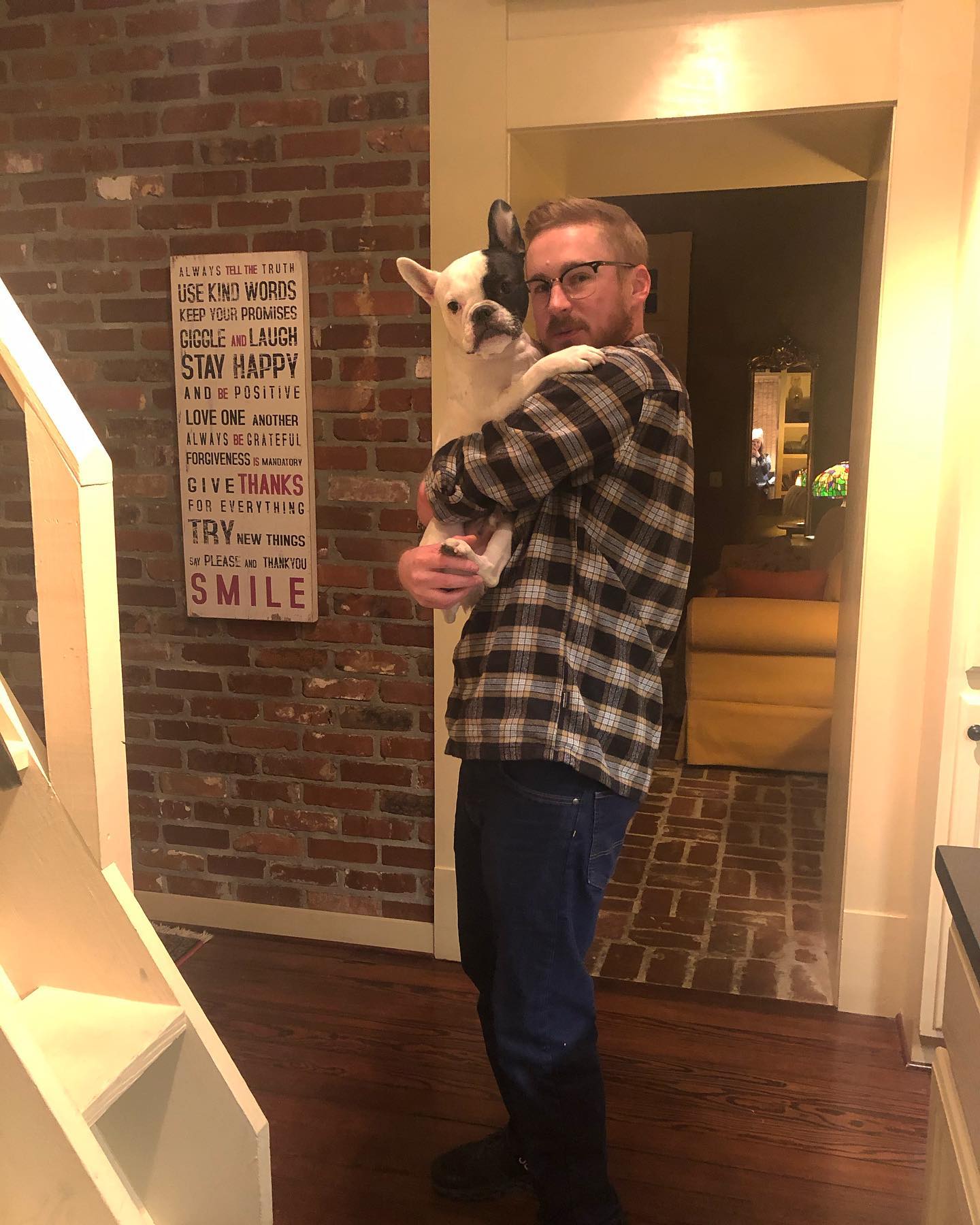 From the moment I was born my life was surrounded by running. Growing up as Dink "Alan" Taylor Jr, I ran my first 5K at the age of 5 in Gadsden Alabama. You could always find me at the finish line of just about every ultra in the Southeast. Growing up we spent every weekend going to races, and that's what I thought everyone did. Now I'm almost 34 and running and the running culture is still a huge part of my life and I still love it. I've been with Fleet Feet for 16 years now, in the beginning I was the kid, but now I'm the second longest tenured staff member here. When I'm not here I'm usually traveling with my wife Sam and our two French bulldogs Gaston and Remy.
Dianna Cioppi - Triathlon Training Director & Apparel Buyer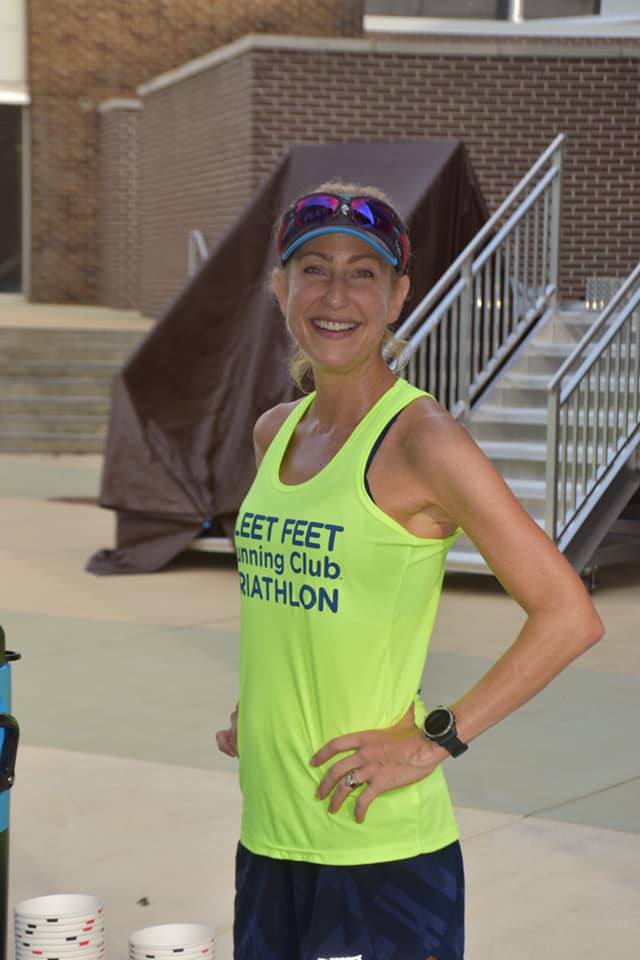 I enjoyed watching the Ironman Championships in Kona when I was young. I would think these athletes were on a level that I would never achieve. I joined Fleet Feet's marathon training group in 2010. This gave me the confidence I needed to start triathlons. In the last 10 years, I have completed six full Ironman races, ten half Ironman races, and many Olympic and sprint distances. In 2022 I completed my first 100 mile race (Chief Ladiga) in May and then another 100 mi (Blue Heron) in September. I am a ITCA certified traithlon coach, certified Sports Nutrition Specialist, and certified lifeguard. With a family and three boys ages, fourteen, sixteen, and eighteen; having time to fit in training can be challenging. It's my enthusiasm and determination that makes everything work.
Donna Ruiz - Essentials Buyer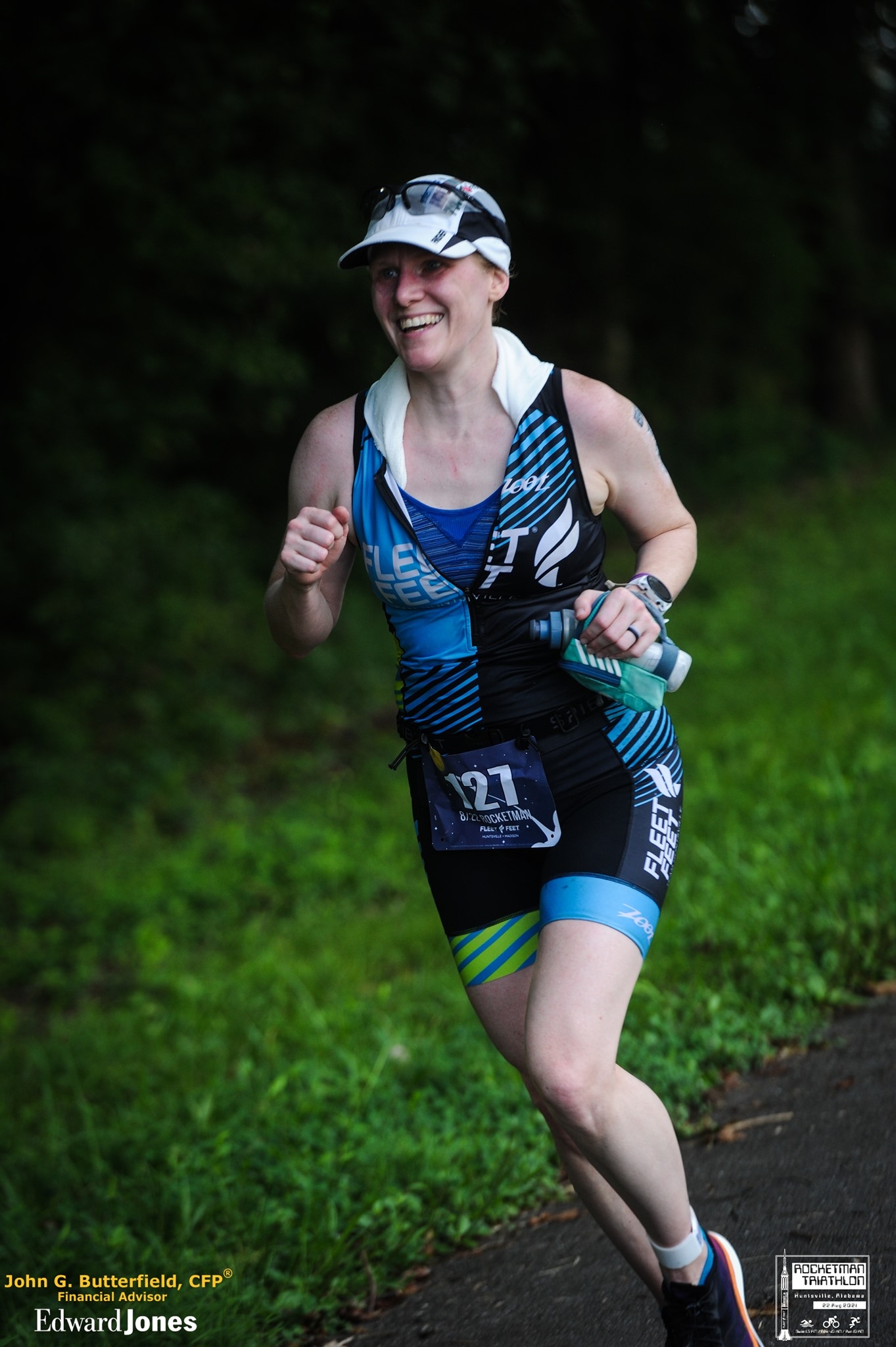 I have been active all my life, but I didn't really start running until 2012. A good friend introduced me to Fleet Feet to get good shoes, so when I moved to Huntsville, I knew exactly where I needed to go. Getting to work here part time in 2014 was like getting to work in a toy store! Since then, I've expanded my athletic interests to ultra-distances, trail running (but only in the fall/winter!), and triathlon, and gotten to know more wonderful people in town and more fun gear to explore. Other than helping people find their most comfortable shoe fit and keep them moving, my favorite part of being the Essentials Buyer for Fleet Feet Huntsville/Madison is discovering new "toys" to make the sport better. I'm always excited to learn about new gear!
Graduated from UAH with a Business/Marketing degree. Originally started running back in High School in California for the Varsity track team doing the 800 and 1600, stopped running in college, and during 2020 found my love and passion for running again. Ever since I've taken on many challenges and training. My dad has also become my coach and he has helped me pursue my goals, while running along side me in most of my races! Completed my first 5k and 10k in 2021 and am excited in 2022 to conquer The Oak Barrel Half Marathon in April which will be my first half ever!
Jamie Morrow - General Manager
I've been at Fleet Feet for about four years. I'm a mom who likes (ok, maybe loves) to run. I also enjoy hiking, camping and stargazing…basically anything outdoors. When I'm not doing those with my son, you can find me mentoring some of our training groups.
May Gillespie - Marketing Director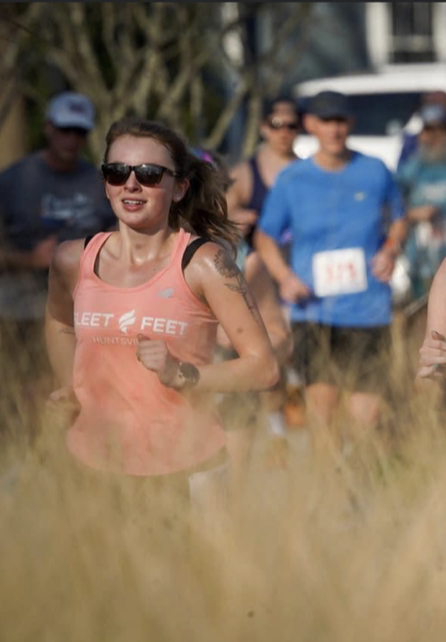 When I started with Fleet Feet in October 2019 I had never been a runner, nor did I think I would ever be one. That quickly changed and my love for running has done nothing but grow over the last few years. It truly has turned into a lifestyle and I have loved being a part of the wonderful running community we have here in Huntsville. I am passionate about overall health & wellness and eventually want to be certified as a sports nutritionist to help athletes achieve their fitness goals. When I'm not at work I love spending time with friends and family, snuggling with my 2 kitties, & being active.
Skylor Taylor - Footwear Buyer, Huntsville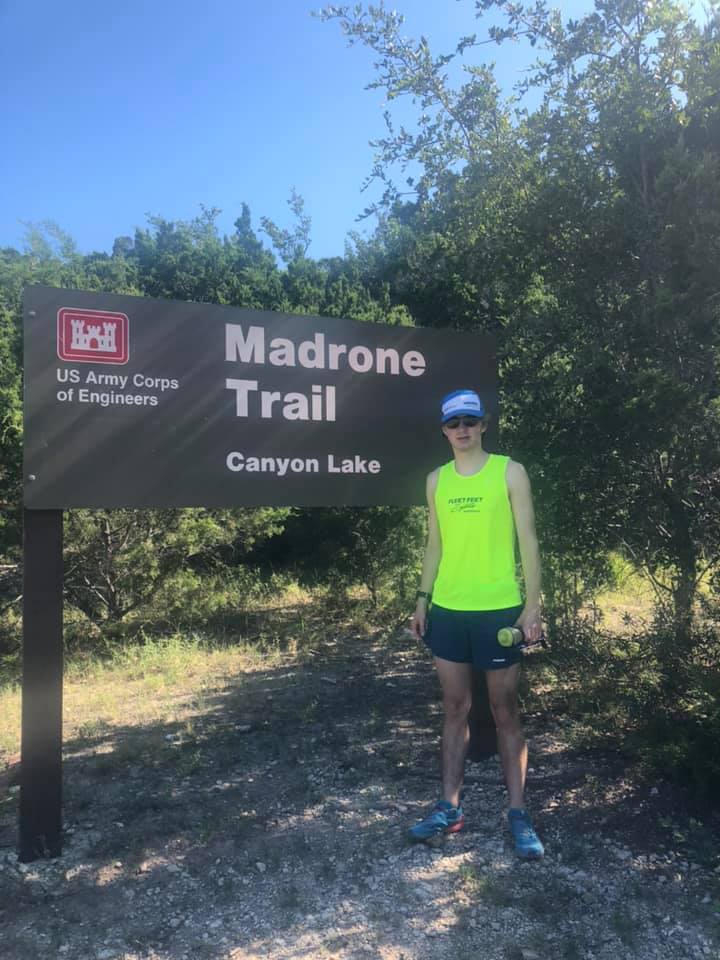 Hey, I'm Skylor...I enjoy running trails and playing with my cats and husky. I ran my first 50K trail race when I was 17 years old. Exploring the woods solo is a ton of fun!
Danyy Paz - Madison Manager, Madison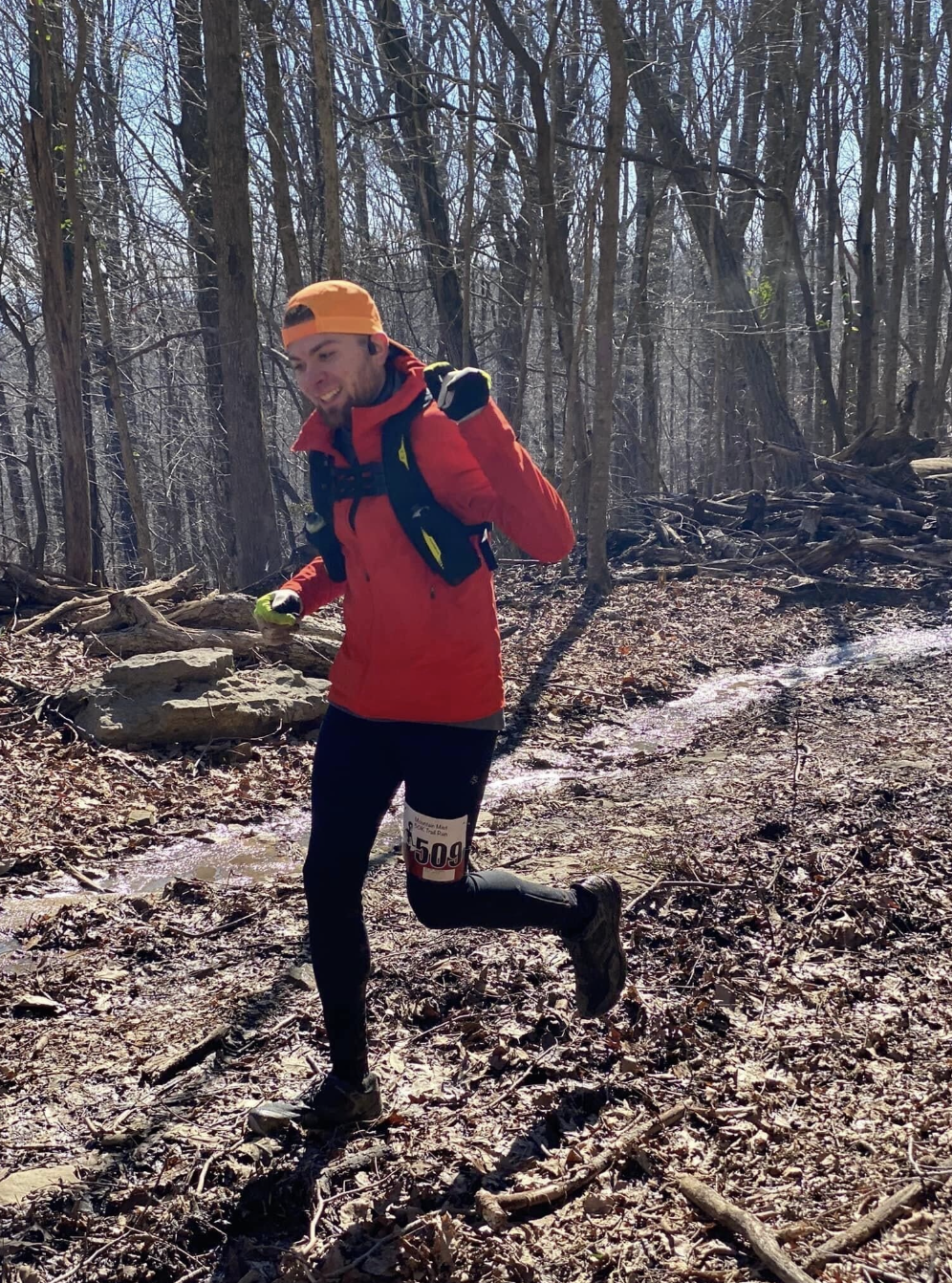 Hey! My name is Danyy, and I recently fell in love with running. Throughout my life I used to shy away from things I did not understand, or partake in. However, after deciding to be the change I needed (and wanted) I started running, and never looked back! I am absolutely smitten with trail running; it has a grasp on my heart! My goals are to provide exceptional service, and support. All the while building up the community, and myself!!
Josh Suiter - Team Leader, Huntsville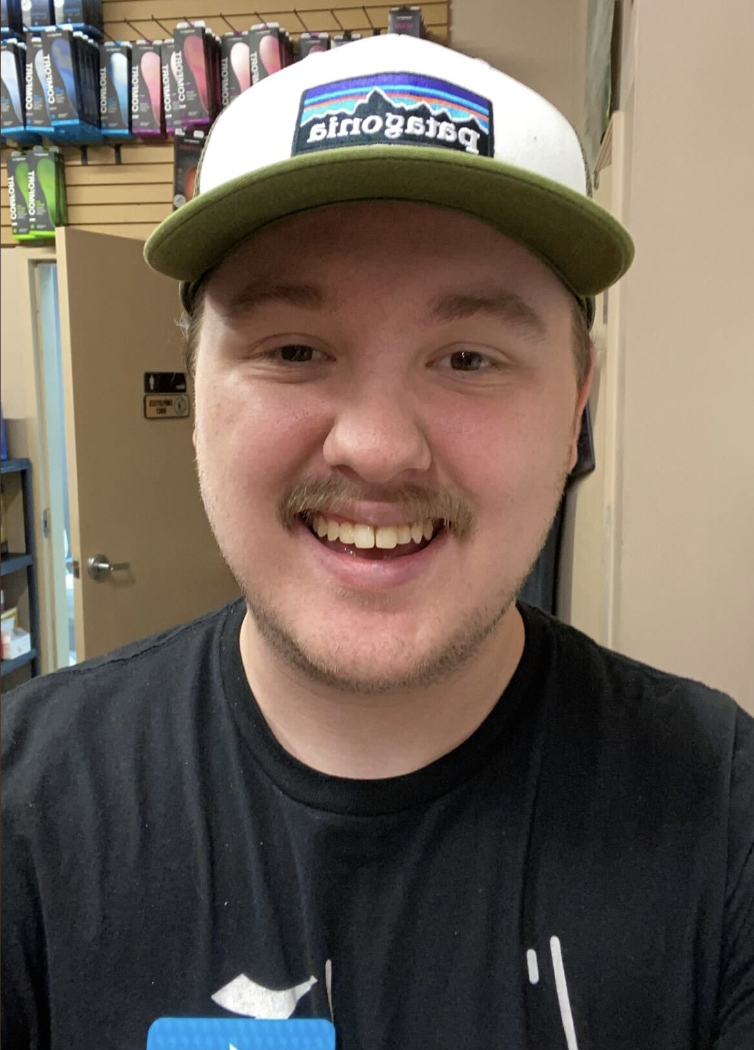 Hello, I am Josh. I'm one of the shift leaders at Fleet Feet Huntsville! I've been with Fleet Feet for around a year now and I love every second of it. In my free time I enjoy trail running!
Logan Roberts - Team Leader, Huntsville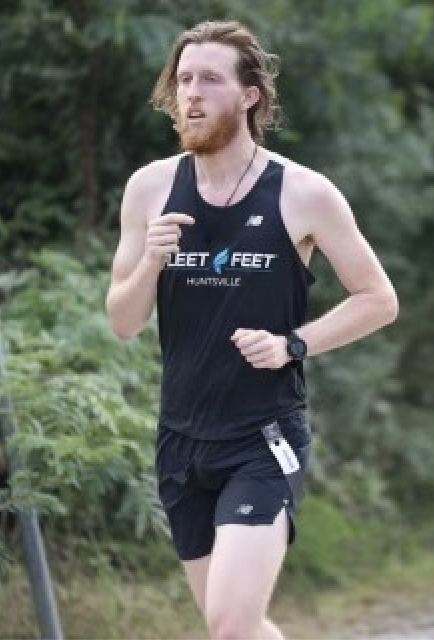 I'm Logan from Scottsboro. I've been with Fleet Feet for about 2 years and I am a shift leader at the Huntsville store. I plan to do my first half marathon this fall!
Mitchell Cook - Team Leader, Huntsville
I have been an avid runner for over 10 years now. I currently run at the college level for the University of Alabama in Huntsville. I moved to Huntsville in 2019 and started working for Fleet Feet later that year. Fleet Feet has taught me the importance of having the correct items and support to help my running career excel! I now use that same knowledge and share it with others that come into the store to also help them excel as well. My current goal after college is to train more for triathlons and stay active! My hobbies include exploring the outdoors and just hanging out with friends!
Locations
Huntsville
2722 Carl T. Jones Dr SE Suite B2
Huntsville, AL 35803
M-F: 10am - 7pm
S: 10am - 6pm
Su: 1pm - 5pm

View Store
Madison
181 Hughes Road
Madison, AL 35758
M-F: 10am - 7pm
S: 10am - 6pm
Su: 1pm - 5pm

View Store