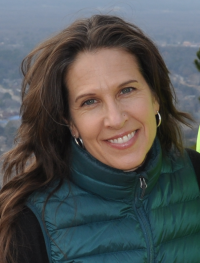 Gia Schuetz:  Morning No Boundaries Group in Huntsville
My life made a turn for the better when I signed up for No Boundaries training four years ago.  Today, I enjoy running 5k's, participating in sprint triathlons, and Nordic walking.  I believe in "sustainable exercise":  Exercise that integrates easily into your life and can continue throughout your lifetime--without restrictions of location, class times, equipment, gym memberships, cost, etc.  To me, the ultimate "sustainable exercise" is running and/or walking.  My biggest accomplishment in running is having the honor of being a No Boundaries Coach.  I love to help light the fire of a healthy lifestyle in people.  If that healthy fire is started, it grows--through families, into neighborhoods, and into the work place & schools.  Since healthy people are happy people, hopefully this will help create more caring & peaceful communities.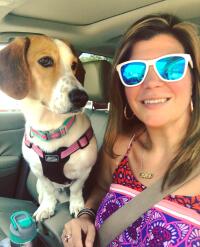 Chrissi Hamilton: No Boundaries
My introduction to No Boundaries was in the spring of 2009. To tell you that my life has changed since then would be the understatement of the century. Learning about running through Fleet Feet led me to my trainer, who helped me build a healthier body and mind through strength training and continuing to run further than I ever thought I would. When I began, I had run off and on in different periods of life but never consistently. I have now run countless 5ks, 13 road half marathons, and 2 trail half marathons with plans for many more. The most important thing I gained through the program was accountability and a sense of belonging to a special community. My biggest blessing is a tribe of wonderful people that I met through Fleet Feet who build each other up and have aspirations to continue achieving audacious goals together. We have been on several "runcations" over the years and plan to have loads more exciting adventures in the future! My objectives as a coach are to help people cross that finish line successfully, but mostly to instill in them a confidence to continue setting goals and surround themselves with people who support them to accomplish as much as they dream possible!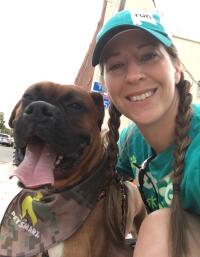 Andrea Beasinger: Madison No Boundaries
I began running in 2009-2010 timeframe.  I signed up with several friends to take the No Boundaries running course for Liz Hurley.  I was the only one who was able to complete the training program….my friends had to drop out due to various reasons and I didn't have any friends almost 2 weeks into the training.  Luckily the running community and those in the NOBO program are very friendly and I quickly gained some great friends.  I was in the Air Force and hated to run and it wasn't until taking the NOBO training that I learned how to properly run and found joy in it.  I needed the accountability that the NOBO program provides and having friendly faces to help me through made any struggle I might have worth it!  I now have a core running group to plan run-cations…which is essentially a vacation with a run thrown in. I look forward to helping you find your running or walking stride!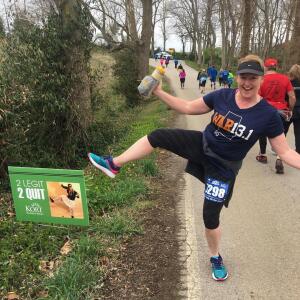 Jonni Smotherman: No Boundaries
My running debut started with Running of the Bulls No Boundaries Program in 2012. My husband thought I had completely lost my mind when I signed us up for a running program in the middle of the summer. Maybe I had, but I am still out there running. When I started I could barely run 30 seconds without feeling like I was going to die. But my awesome mentors and coaches pushed me to push myself. They helped me make it fun. I am blessed to call the coaches and mentors I have had along the way my friends, my running partners! They still push me to push myself, and vice versa. The best thing about No Boundaries is there are NO BOUNDARIES!! We walk. We run. We laugh. We dance! I run for FUN!! I run to stay healthy. I am an interval runner, meaning I walk and run all of my races and training runs. I ran my first half marathon in 2013 and completed 14 in 2017. Having the Fleet Feet/Run 256 running community in our backyard is a blessing!! There is always someone to help hold you accountable and to help you achieve your goals. As a coach and mentor, I will make it one of my goals to help you reach yours!