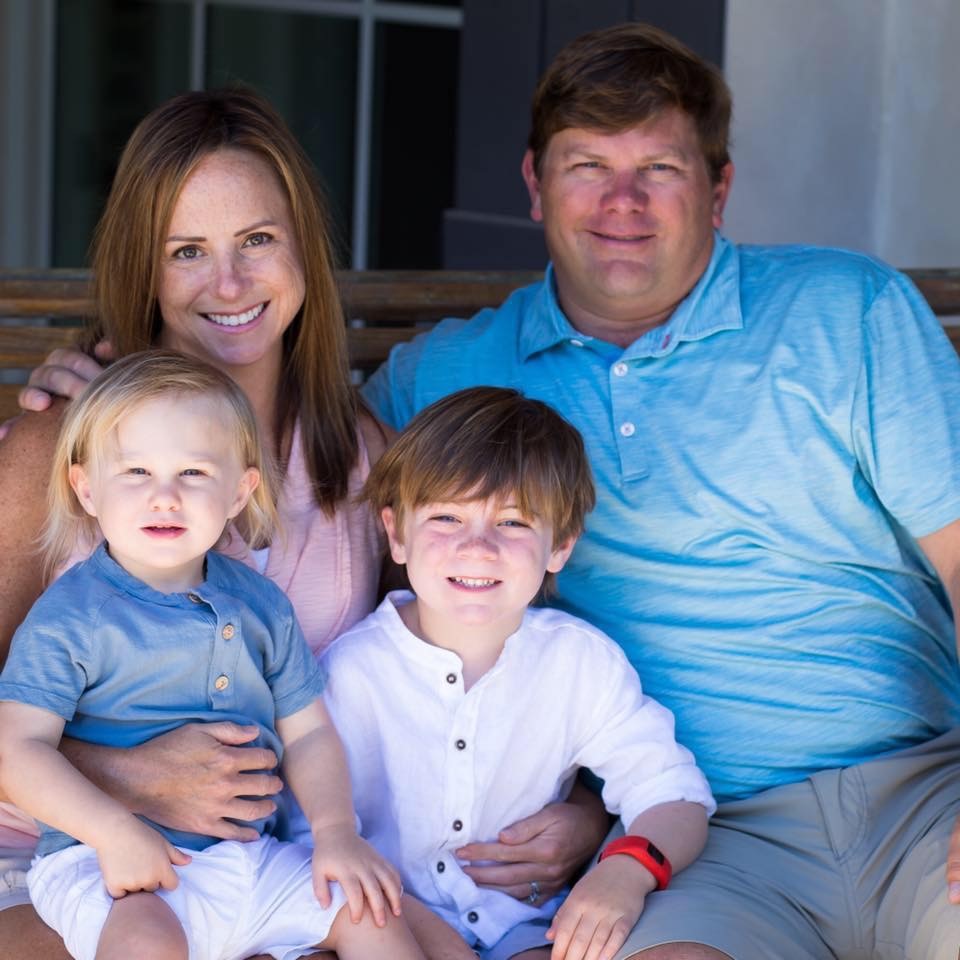 Matthew and Lesley Holleman- Owners
Lesley Holleman joined Fleet Feet Jackson early on and helped it become the hub for runners and walkers alike that it is today. Originally from Baton Rouge, Lesley went to Delta State and walked on the Cross Country team her senior year. An active runner and exercise enthusiast, Lesley has completed seven marathons including the Boston Marathon, Chicago Marathon, and countless area 5 & 10K's and half-marathons.
Matthew Holleman grew up in Jackson and attended St. Andrews and Jackson Prep. After graduating from Ole Miss, Matthew was introduced into running by Lesley and has been on board ever since.
What makes Fleet Feet Different? "Our focus is on our customers, our community, and service. We want to educate our customers and serve our community through running."
Favorite Running Essential? Garmin Fenix.
Favorite Race? Lesley: "MS Blues Marathon. I've watched it grow from 60 people on the Trace to the Premiere Downtown Jackson Event it is today." Matthew prefers Fleet Feet's own: Blue Mile
Best Post-Run Food? Soulshine Pizza
Best Spot to Run? Ridgeland Multi-Use Trail. Start from Fleet Feet of course!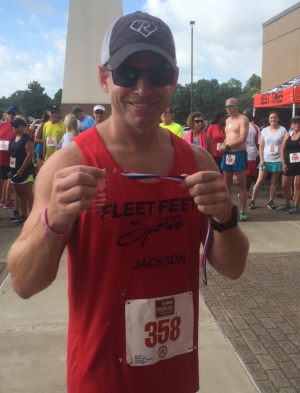 Chris Walker - Business Manager
Bio: Straight out of Madison, Chris went to Madison Central and has a Finance Degree from Mississippi State. Chris didn't start seriously running until about 8 years ago. Chris originally wanted to work at Fleet Feet to meet new people and share his love for running, but now he is preparing to operate and own one for himself!
Running Advice: "Don't start off doing too much too soon. People get burnt out really fast or injured when they start off running a lot without letting their body adjust. I was injured to the point I couldn't run 14 of the first 33 months of my training because I did way too many miles instead of gradually building up my running."
The Fleet Feet Difference: "Fleet Feet stands out from other stores because the staff truly enjoys working here. I have never worked anywhere where I get along so well with my coworkers and even my boss!"
Favorite Running Accessory: "I Love Balega socks because they are so soft and help wick away the gallons of sweat that my feet produce."
Peter Davis:
Head Retail Experience Manager
Peter likes running and tying shoe laces.
A Belhaven University XC runner, Peter Davis loves running out on any trail he can get his feet on. He is the cross-country coach at St. Augustine and trains the Fleet Feet staff on any and all running products. When he's not running, Peter is off making films, writing stories, or some other sort of art project.
Favorite Running Spot? Choctaw Trails and Butts Park
Motivation for Running? "Running is a kind of meditation for me where I can pray, plan out my day, and clear my head. The harder I run, the more focused I become."
Best Post-Run Food? Anything within arm's reach.

Ben McDonald:
Retail Experience Manager
Growing up Clinton, Ben has been involved in the running and triathlon community for years. A multi-IronMan finisher, mountain biker, and ultra-runner, Ben McDonald loves tackling new distances and better P.R.'s. He currently lives in Brandon with his wife Taylor.
Motivation For Running? I run because God gave me that ability and desire and I want to do it as long as He allows.
What makes Fleet Feet Unique? "Locally Owned and Nationally Known"
Favorite running music? I don't run with music. I like to hear whats going on around me, the wind, my feet hitting the ground, my breathing, etc.
Jeff Bolton
Retail Experience Manager
Jeff grew up in Raymond and served 26 years in the NAVY. While at sea for eight months at a time, he would run on the treadmill despite the ship pitching back and forth. Having completed over 50 marathons, Jeff is an ultra-runner who favorite distance is the 50k.
What makes Fleet Feet so unique? The personal attention you get once you walk into our doors. Our Fitid process is so unique and helps the customer to understand our attention to detail for putting them into the correct shoe.
Favorite Local Race? Ways Bluff 50K in Canton. The team of runners that put on this race do an AWESOME job.
Favorite Running Spot? Two places. Butts Park trails and Fleet Feet.
Lynn Williams:
Receiving Manager
Lynn grew up in Indianola, Mississippi and went to Mississippi State. Her great grandparents opened up the first family shoe store in Yazoo City in 1906. When she was a teenager, she worked at the shoe store some over the summers. After her grandparents passed away, she bought the family shoe store and operated it for two years. Now she manages Fleet Feet inventory, stocking, receiving, and all sorts of other things.
Favorite race? FF's own Turkey Day 8K!
What makes Fleet Feet different from other stores? The customers! I love hearing customers share their reasons why they run and hike and the seeing the enjoyment they receive from it. I also enjoy seeing friends from my hometown (Indianola) and from where I live (Yazoo City.)
Favorite Running Essential? "Balega socks-They feel like soft cushioned pillows on your feet and they keep the moisture away."
Michael Harrison:
Retail Experience Manager

Michael is originally from Atlanta and went to school at UGA. He started running to stop smoking and found out that he really enjoyed it! Having worked at the Bike Rack for over 17 years, Michael can both fit you for shoes and give you some good advice on the bike. Michael also helps pace our triathlon programs.
What makes Fleet Feet Unique? The people who work there create positive vibe and the customers recognize it and appreciate it.
Training Essential? HR Monitor.
Post-Race Food? M & M (Mexican food and Margaritas!)
Nicole Aversa - Business Outreach/Social Media Coordinator
Hailing all the way from Long Island, NY, Nicole supervises all of our social media. She's never been big into running because her main focus is usually lifting weights and some cardio, but she has started running more since working at FF.
Life outside of Fleet Feet? School, studying, eating, sleeping and being a mom to the most perfect angel baby, Ella.
Running Essential? Definitely music. I cannot run without it!
Favorite Post-Run Food? Whatever snacks I bought for Ella for that week.
Kelsey Shumate- Marketing and Training Program Coordinator
Kelsey grew up in Clinton, Mississippi, went to Delta State University for 2 years, then transferred to the University of Mississippi, where she graduated. Kelsey helps with our marketing and our funs runs around the city.
Motivation for running? It's relaxing and gets me ready for the day. Also you get to see some pretty sweet sunrises/sunsets.
Favorite Running Essential? Garmin Watch
What is your favorite Local Race? 12k's for the Holidays

Jonathan Ray - Shoe and Apparel Buyer
Jonathan Ray is from Jackson, MS, and went to Ole Miss where he earned a degree in engineering. He spent 5 years with the Army Corps of Engineers before deciding to dedicate all of his time to running with friends and fitting you for the perfect shoe.
What makes Fleet Feet a unique place? There is a certain energy around Fleet Feet that makes you want to be the best you can be. Working there feels like being on a sports team.
What is your favorite Local Race? Purple Dress Run
Best Running Song? Christmas music.
Ryan Crandall - Assistant Shoe Buyer
Born and raised in Madison, Ryan graduated from St. Joseph Catholic School and ran cross country for Mississippi College. Ryan was the State 2A runner-up for Cross Country and State Champion for the 1600 and 3200 his senior year. His future goal is to own and operate his own Fleet Feet store one day.
What makes Fleet Feet unique? The services and tools it provides for the community and they way we help build it through volunteering and sponsorships.
Favorite Running Essential? Running Hat.
What is your favorite Local Race? Run Thru History
--Fit Specialists--
Daniel Burnett
Originally from Gulfport, Daniel Burnett is now the head coach of the Jackson Prep cross country team. He is full-time teacher at Jackson Prep and is an alum of the and track and field program at Mississippi College. He loves calisthenics and runs when he can.
Best Running Song? Morris Brown - OutKast
Life Outside of Fleet Feet? Pushing his kids in cross country and making them into state champions.
Favorite Running Spot? The gravel pit, so you can do more calisthenics and then run.
Newman Kazery
Newman Kazery has been running in Jackson since longer than he can remember. Growing up in Clinton, Newman is a MS native who loves participating in the local races, whether it's a 5K or a marathon. He works in public affairs in the Army National Guard where he does graphic design and videography.
Motivation for running? It clears my mind from things that are going on throughout the day that I may worry about. Also because I like to eat a lot as well.
Favorite Local Race? "My favorite local race would be the Mississippi Blues Half and Full Marathon mainly because I get to see people from all over the country running in a race that is put on to show off the best of what Mississippi has to offer."
Favorite Running Spot? The reservoir, because it's really pretty and has enough hills for training.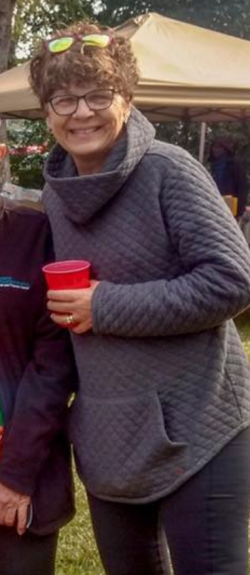 Jackie Wright
Jackie grew up in Vicksburg and graduated from MC. After raising 3 great children, her 2nd job was working for a financial advisor for 12 years. Here's to job #3!
Jackie decided to run her first 1/2 marathon before she turned 60, so where else would she train except with the best, Fleet Feet of Jackson. Needless to say, she was successful!
What is your life outside of Fleet Feet? Knitting, reading, gardening and seeing my granddaughter as often as possible on the west coast. Seeing my children on the east coast and here in MS matters too?
Motivation for Running? My health, and not to be the bottom of the heap with this staff.
Best Running Essential?  My Treks-Air Headphones that I don't have to put in my ears!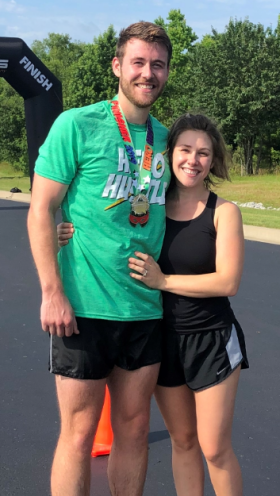 Wilson Jamison
Wilson is from Birmingham, AL and went to college at Birmingham-Southern College. While at BSC, Wilson played baseball and studied Business Administration. After college, Wilson worked for Reformed University Fellowship at the University of Kentucky where he picked up running as a hobby. Wilson moved to Jackson, MS with his wife, Lindsey, in June of 2019 and soon after began working at Fleet Feet.
Favorite running essential? I'm the weird guy who thinks GU tastes awesome. Don't know if it helps but it's a wonderful sweet treat!
Motivation for running? I will not be the fastest, nor run the farthest, but I hope to be consistent. I want to steward what I have been given and not take my health for granted.
Best post-run food? Taco Tuesday at Green Ghost Tacos in Fondren!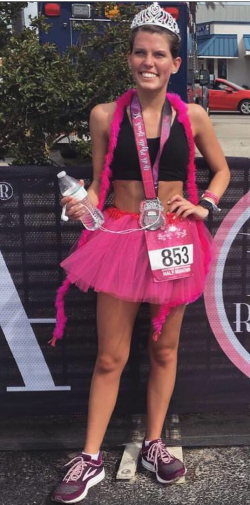 Kaitlyn Sloan
Kaitlyn is from Madison, MS, and went to Holmes Community College for two years before transferring to Delta State University. She has been a cheerleader all of her college career and needed a hobby to keep her in shape after college and fell in love with running! Being part of the Fleet Feet family has definitely been a blessing and a motivator to continue being part of the running community!
Best Running Essential? Definitely the right outfit. Wearing something that looks good makes you feel good! Being comfortable and confident while you run is important.
Best Running Song? Mr. Blue Sky by Electric Light Orchestra.
Favorite Local Running Race? Dash n' Splash 5k for the MS Brain Injury Association is a fun fast run for a good cause!
Samuel Oh
Sam was born in Ilsan, South Korea, and immigrated to Guam at the age of 7. He graduated from Saint Paul Christian School in Dededo Guam. In 2017 I moved to Jackson, MS to attend Belhaven University majoring in Biblical Studies and minoring in history. I got into running because I played soccer all throughout my youth and also love to play ultimate frisbee with my friends!
What makes Fleet Feet unique? Fleet Feet seems to be the only store where customer service is first. Most retail stores simply do not care, but at Fleet Feet, you can tell that the staff really loves the customers and the customers love us back!
What is your motivation for Running? I love the burning feeling after the run (especially on my calves). It makes me feel productive and healthy. Being in shape keeps me not just physically but mentally healthy.
Best Running/Workout Song? Ancient of Days by Citialight, and Life Defined by Shane & Shane
Best Running Spot: The Treadmill at my gym (I know, I'm basic)