Contributed by Dr. Steven T. Devor – Director of Performance Physiology for MIT and OhioHealth, and Associate Professor of Exercise Physiology, Department of Human Sciences, and Department of Physiology and Cell Biology, The Ohio State University
Everywhere in the media today the press is pushing a story on the efficacy of multivitamins. From the Wall Street Journal to the Today Show, the study published in the Annals of Internal Medicine on multivitamins is everywhere in the media today.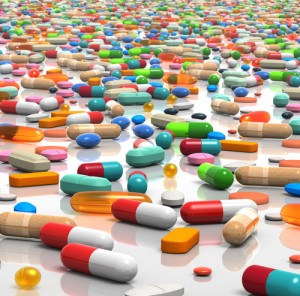 So here is what I think you need to understand about the research. The published paper in the Annals of Internal Medicine addressed and sumarized three specific studies, and the three studies that were summarized addressed the effectiveness of multivitamin supplements on three specific health maladies only. The three health maladies were 1.) prevention of cardiovascular disease; 2.) prevention of certain cancers; and, 3.) and improving cognitive function in older adults.
The first study was what is a called a meta-analysis of 27 different separate studies with more than 450,000 participants. They reported that multivitamin supplements had no influence on the prevention of many cardiovascular diseases or cancers.
The second study examined health records of 1,700 patients who previously had heart attacks. They were supposed to consume three multivitamin supplements or a three placebos two times a day for five years. What is not being widely reported in the media is that more than 50% of the 1,700 patients stopped taking their medications. So it becomes very difficult for the researchers to draw any meaningful conclusion about the effectiveness of the multivitamin supplements
The last study that is mentioned in the Annals of Internal Medicine paper followed almost 6,000 men, 65 and older, that consumed either multivitamins or a placebos for 12 years. The men had no differences when evaluated for cognitive function regardless of the group they were in. But again, what is not being reported in the media is that the group of 6,000 men were all physicians with no other known health problems and all well nourished. That sort of subject group (physicians and retired physicians) likely does not represent the average health of the average American.
I believe in our society today many individuals do not have a vitamin and mineral balanced diet; it is a lifestyle issue for many people. And if you do not have a balanced diet, it follows that you likely have nutritional deficiencies. Even if your diet is clean and fairly well balanced, chances are good you have some vitamin and mineral deficiencies. Multivitamin supplements aid in preventing nutritional deficiencies in those that do not have balanced diet. It is not wise to think that taking a daily multivitamin supplement will absolutely prevent chronic lifestyle-related diseases. It is also not wise to think that having a poor, fast food rich diet can be made up for by simply taking a daily multivitamin supplement.
The best advice in my opinion to maintain a healthy lifestyle is to focus on a whole food, plant based (not necessarily plant exclusive), balanced diet and include daily exercise and physical activity.
Happy Training.
Steven T. Devor, Ph.D., FACSM
Director of Training - Marathoner(s) In Training
Associate Professor
Kinesiology Program - Department of Human Sciences, and
Department of Physiology and Cell Biology
The Ohio State University
To take multivitamins, or not to take multivitamins?! More Info »