Meet Our Staff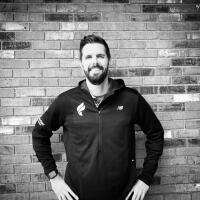 Jeff Henderson - Since 2008 - General Manager - jeff@fleetfeetcolumbus.com
Worthington and Otterbein grad, Jeff, has a passion for getting people in Central Ohio moving. At races, on the trails, or on the roads you'll know it's Jeff as he's unofficially the tallest runner this side of the Rockies. When not running Jeff loves spending his time with his amazing wife and his two beautiful daughters!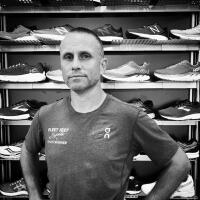 Dave Calvert - Since 2008 - Lewis Center Store Manager - dave@fleetfeetcolumbus.com
Dave discovered running later in life, but you wouldn't know it after his countless BQ's. Immediately after he began running Dave knew that he wanted to share his passion for the sport with others. After almost 10 years with Fleet Feet Dave is truly inspired by the thousands of amazing people he has met along the way.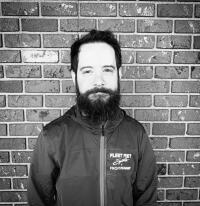 Aaron Mack - Since 2013 - Upper Arlington Store Manager - aaron@fleetfeetcolumbus.com
A former standout four lapper from Otterbein, Aaron brought his talents to the Fleet Feet + FrontRunner family several years ago. Now living in Westgate he loves that his work consists of getting Columbus up and moving!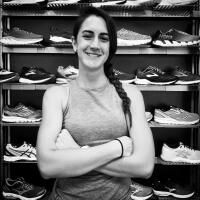 Jami Wolverton - Since 2014 - Lewis Center Store Manager - jami@fleetfeetcolumbus.com
Upstate New Yorker turned Ohioan and Buckeye Alumni, Jami joined Fleet Feet almost 5 years ago with a passion for getting people out and moving toward healthier lifestyle. She has a side job as an inspirational unicorn to all those that roam the trails!
Kaila Westbrook - Since 2014 - Product Manager - kaila@fleetfeetcolumbus.com
We stole Hilary from A&F this spring, and we couldn't be more proud to have this Davidson College grad on our team! Hilary loves the look of pure joy on the girls' faces when when we pass out shoes for Girls on the Run, and finds great joy in helping people become the best version of themselves!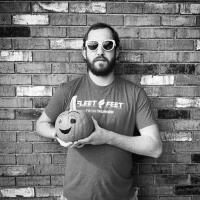 Colin Burdette - Since 2016
After a stellar high school cross country and track career, Colin took his talents to boating school where he proudly became the captain of his destiny. His ship steered him to OSU and the Fleet Feet + FrontRunner family where he shares his love for running through helping customers reach their goals, and coaching high school track.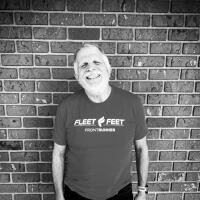 Steve Bush - Since 1996
A Navy Veteran, Steve has logged more miles in his lifetime than will be run by all the participants of the Columbus Marathon this Sunday! Steve loves helping people accomplish their goals in whatever exercise programs they take part in, and providing a proper gait and outfitting experience that is second to none.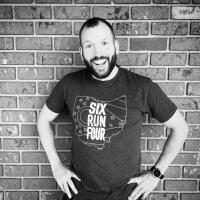 Bill Culbertson - Since 2016
An Otterbein grad, Bill fancies himself a people person. That is, after he discovered he actually likes people, and discovered he wanted to share his passions with the community. What's better than going out with friends and coworkers after work for a run and a beer? Not much, that's for sure.
Ally Hatton - Since 2018
Ally followed her brother, Evan, to Columbus for college, so it's only fitting that she started working at the same place as him too. Even though she doesn't run competitively anymore, Ally loves helping other people find their path to a happy and healthy life.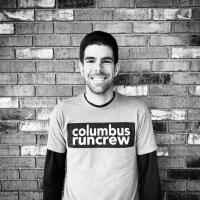 Andy Henderson - Since 2012
Andy grew up in Worthington, running cross country and track before heading off to the University of Toledo. Like so many, he took time off from running before falling back in love with the sport. Now he loves helping you find the right fit and seeing what we do making a difference in your lives.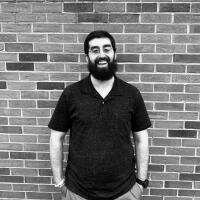 Andy Hobson - Since 2010
Walking through the doors of Fleet Feet + Frontrunner you'll see this smiling lad ready to help you find your transformational experience. Andy has been helping customers realize their potential for over 13 years, and he's ready to help you lace up your shoes to take that first step of achieving something big!
Barry McDonald - Since 2010
Barry is a lover of all thing outdoors. Need help gearing up for a run, through hiking, fixing up a beat down bike? Barry has done it all, and loves helping people move!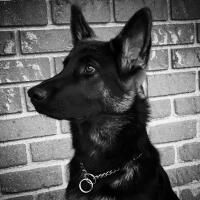 Ollie - Since 2018
Ollie has a passion for running and building community. Ollie couldn't be more proud of the team he has working with him at Fleet Feet + FrontRunner, and looks forward to continuing to provide Central Ohio with pathways to living healthy, active lifestyles!
Camera Shy Peeps
Hannah Bleikamp - Since 2019
Nathan Darcy - Since 2020
Sam Mikula - Since 2017
Chandler Moyer - Since 2020
Joe Parker - Since 2019 - Team & Custom Apparel Sales - joe@fleetfeetcolumbus.com
Charles Rodeheffer - Since 2017
Carter Schaefer - Since 2018
Hailey Ries - Since 2018
RJ Sagrilla - Since 2020
Erin Simko - Since 2017
Alysia Smith - Since 2018
Kelly Wilson - Since 2020
Kathryn Williams - Since 2018
Emerson Woerner - Since 2019