Get out and get dirty! Explore someplace new. Get lost in the woods only to find yourself! Trail Crew is geared for the new and experience trail runner alike! Fleet Feet Training helps you get your feet wet... and muddy, as you get comfortable on the trails with other like minded folks. Looking for support for your next 50K?! We've got that too! Join us as we train for the next trail race on the Rocks and Roots Trail at Alum Creek!
The next season begins December 7th!
The group hosts two organized workouts per week, on Saturday mornings at 7am, and Thursday evenings at 7pm! We offer training programs from 10K to 30K, and will support those of your crazy folks training for a 50K as well with a training plan, but you may run a few solo miles ;) This season we are training for the February installment of the Rocks and Roots Winter Trail Series!
Join us for our no-obligation information session at Fleet Feet Sports! Thursday, December 5th at 7:00 pm

The first workout starts at 7am, Saturday, December 7thth at the Squatch Start at the Rocks and Roots Trail at Alum Creek, located just off of Hollenback Rd and just south of the dog park(3993 Hollenback Rd Lewis Center, OH 43035). !
Running single-track trail can be one of the most amazing experiences, but it can also be a bit intimidating if you aren't familiar with the terrain. That's where we come in! Join us and we will help you explore until you are ready to head out on your own. You'll meet new friends and discover a love of trail running along the way!
Local coaches will provide advice, support, weekly group training runs and walks, and short clinics on topics such as trail safety, proper nutrition, choosing the right gear, and avoiding injury.
Registration includes training, shirt, and custom Trail Crew run hat!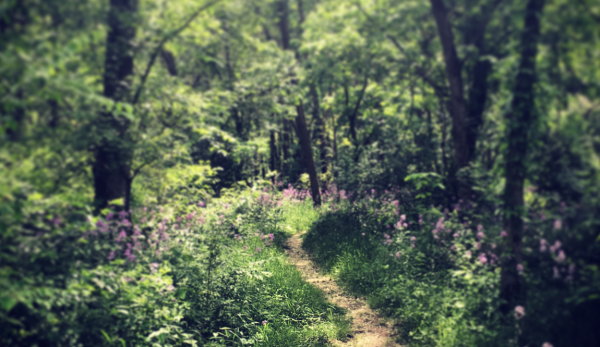 Benefits of trail running
Trail running provides many benefits. Trail running is a total body workout for both the body and mind. Some of the benefits are strength in your core and back, and upper and lower body flexibility. The mind also is able to strengthen and simply relax because the trails provide a serene environment without the noise and congestion of cars and stoplights. One of the most advantageous benefits of incorporating trail running in to any program is that of lowering the risk of injury. The soft dirt of the trail provides a cushion for the body and joints versus the pounding of the pavement and concrete from road running. Trail running also allows an athlete to add variety in to their program and take a break mentally and physically from monotonous road miles.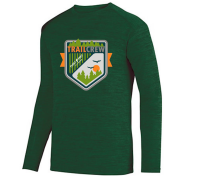 Program Offerings:
Training plans for the 10K, 30K, 50K distances.
Fully supported and coached Saturday morning group runs
Fully supported and coached Thursday evening group runs
Weekly coaching newsletters
Each participant receives a Trail Crew shirt.
Each participant receives a Trail Crew hat.
Exclusive club discounts at Fleet Feet Sports Columbus.
Exclusive in-store discount to all Columbus-area Fleet Feet + FrontRunner stores
Program cost: (includes registration for the goal race)
The 10-week Trail Runner 101 program costs $60 for the season.
Fleet Feet Training group alumni receive a $10 discounted cost.
Your Trailhead:
Ryan Moran has been reaping the benefits of running trail for more than a decade. The trail running community in Central Ohio continues to expand, and he is so very proud to be a part of that growth. TrailCrew gives Ryan the opportunity to give back to a sport that has given him so much - better health, clear perspective, life-long friendships, and near expert-level poison ivy knowledge. TrailCrew is a unique blend of beginners, amateurs, and "front-of-the-pack" caliber athletes... all with similar objectives - train hard, laugh harder, run trail. Let Ryan show you why trail running is so great!