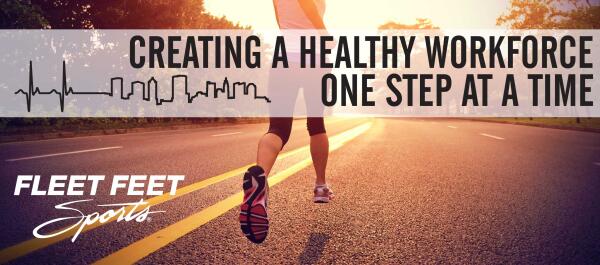 HEALTH & WELLNESS CAN BETTER YOUR BUSINESS
Take an active part of your company's success! Studies prove numerous advantages to employer-based programs; cut costs and yield big benefits.
55% reduction in healthcare costs
32% decrease in short-term sick leave
30% drop in workers comp and disability claims
$6 savings for every $1 wellness investment
Enhanced recruitment and retention across positions
What if everybody ran? Mizuno Running explored the question and revealed the results.
200 million inches lost from U.S. waistlines
$143 billion reaped in healthcare savings
48.1 million fewer cigarettes smoked daily
5 million fewer hospital visits made
2 billion pounds of weight lost
For more information: Download our Healthy Workforce Plan, or e-mail info@fleetfeetcolumbus.com