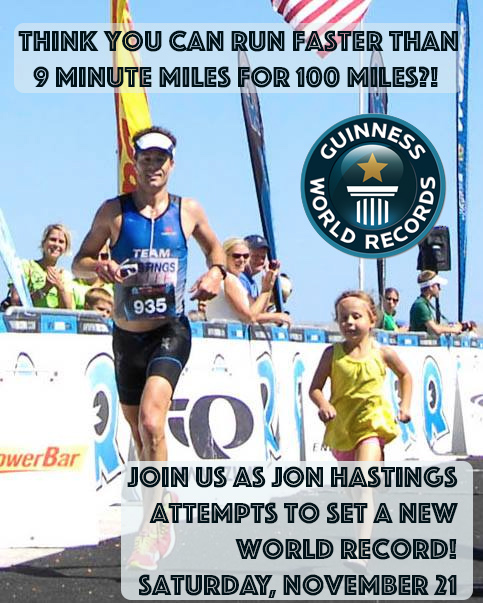 On Saturday, November 21st join as we cheer on Jon Hasting in his world record attempt! And, not just any attempt. Jon is shooting for the world record time for running 100 miles on a treadmill!
You can come cheer him on, run along side him, or simply help support the charity he is running for, Sudden Infant Death Syndrome (SIDS).
Jon will begin his attempt at 7am, and if all goes well will be wrapping up his attempt near 8pm.
Stop by Fleet Feet on Polaris Pkwy any time between 7am and 8pm to join in on Jon's World Record effort!