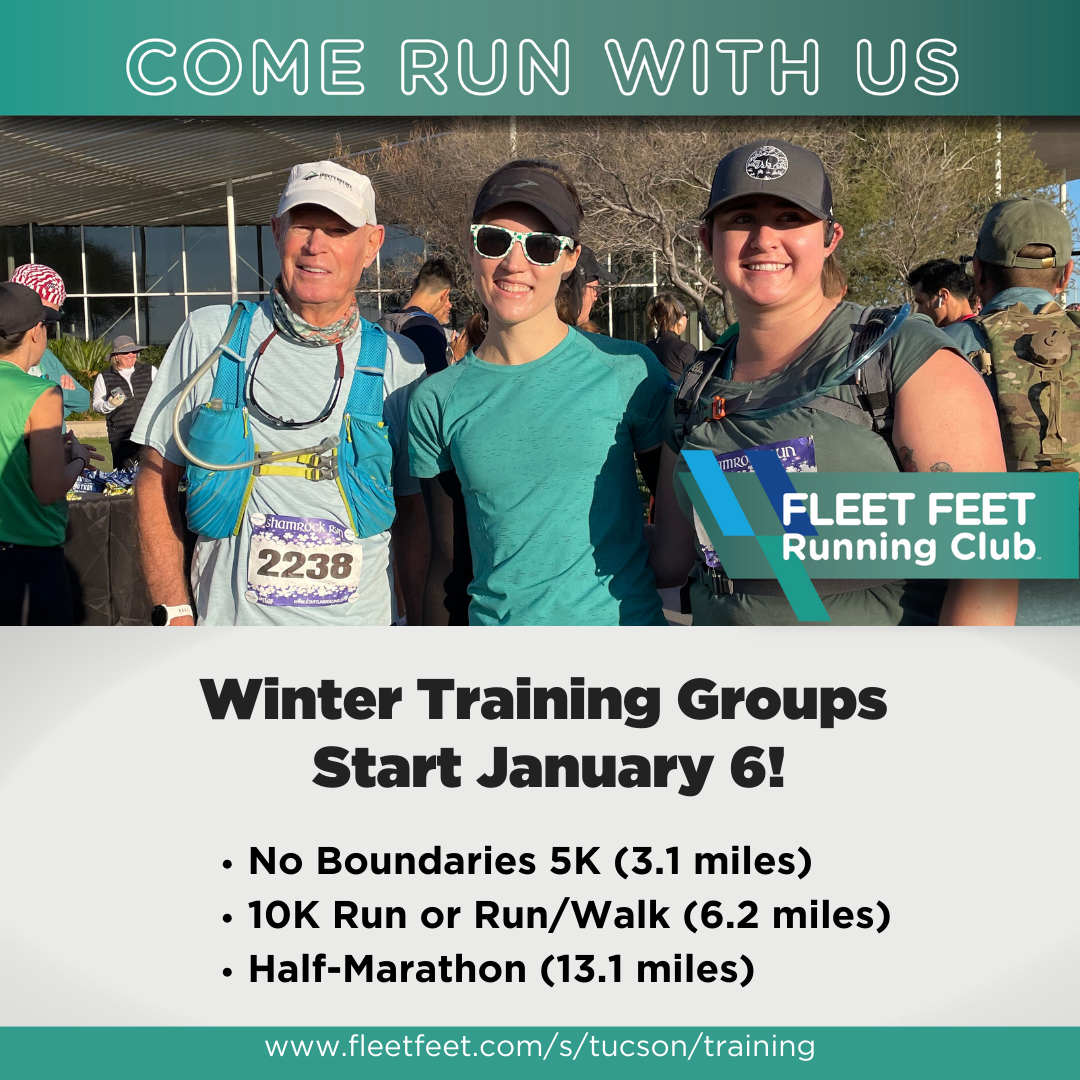 Registration for our Winter Training Groups is Open!
From our No Boundaries 5K to our half-marathon group, we have levels to fit everyone, no matter what your goals are. Our programs are the perfect mix of speed workouts and endurance training and are designed for the beginner all the way to the advanced. All of this in a fun, inclusive, and inviting atmosphere!
No Boundaries 5K (3.1 miles)
Train for your first 5K or simply add a healthy habit to your routine. Walkers are welcome to join this program!
Run or Run/Walk 10K (6.2 miles)
Whether you want to tackle a new challenge or get faster, our 10K Run/Walk group will take your fitness to the next level.
Half-Marathon (13.1 miles)
Designed to prepare runners for the half-marathon level and increase endurance. If you are looking to improve fitness, challenge yourself, and/or train to race, this program is right for you!
Here's what you can expect:
Weekly run/walk workouts
Weekly strength and conditioning videos you can do at home
Weekly emails and videos from coaches
Social media groups to share our success!
Two meetings per week:
Tuesdays @ 6:15 pm - Catalina High School
Saturdays - Fleet Feet on Tanque Verde - times vary between 5-7 am
You can train virtually with us for any of our groups. You'll receive the same training plan and weekly email with workouts and coaching info.
To find out more and to register, click here!
Training begins on January 6, 2024!
Questions? Email marion@fleetfeettucson.com