From An Owner's Eye: Each Day Is Never The Same
In our world each day is never the same. Our world consists of part retail, part training and part events and a whole lot of activities. This past week Boots and I were fortunate to be invited on a trip by one of our newer footwear vendors, On Running. A European footwear brand like no other; that is taking across the pond by storm and has been very successful so far in our stores and the US.  They have a very unique look and feel, in addition to midsole platform. This vendor trip was neat because we got to meet several other stores from around the country, but what I love most is to get to know the culture of a brand even more through these excursions. On Running was created by highly competitive runners, which attribute certainly played true through the various team building games such as water balloon volleyball, trivia and sponge toss bucket filling. But, we also got to experience their passion for what they create in their footwear and how their team strives each day to help their retail partners, such as us. We are the only ones in Rochester and Buffalo to carry On, and that support was greatly felt throughout this trip and how they want to build stronger relationships with retail partners. If you've been reading the news lately on the retail world, these types of vendor/retail relationships truly make retail special.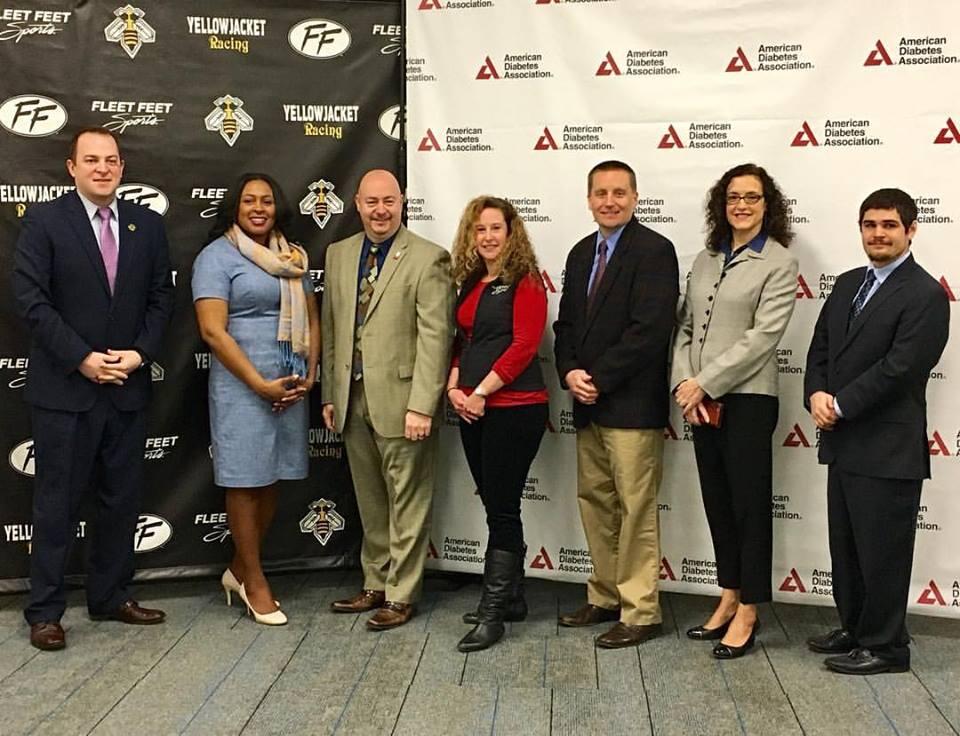 As we ventured back to home, we awoke Friday morning to a press conference with Mayor Lovely Warren, Irondequoit Town Supervisor David Seeley, City Council member Molly Clifford, Asst County Executive Mike Molinari and Sam Friedman from Assemblyman Joe Morelle's Office and several media outlets to announce a brand new partnership between YellowJacket Racing (YJR) and American Diabetes Association (ADA), whereby the ADA is now the benefiting partner for the 2017 Rochester Marathon. This relationship is special because it allows each organization to focus on their mission of promoting health and wellness, moreover to allow each to work their core competence. The ADA can focus on fundraising efforts with participants, while YJR can focus on producing an exceptional event. Having the support of all these esteemed guests was absolutely wonderful and we look forward to building this partnership to help cure diabetes, but also promote health and wellness even more.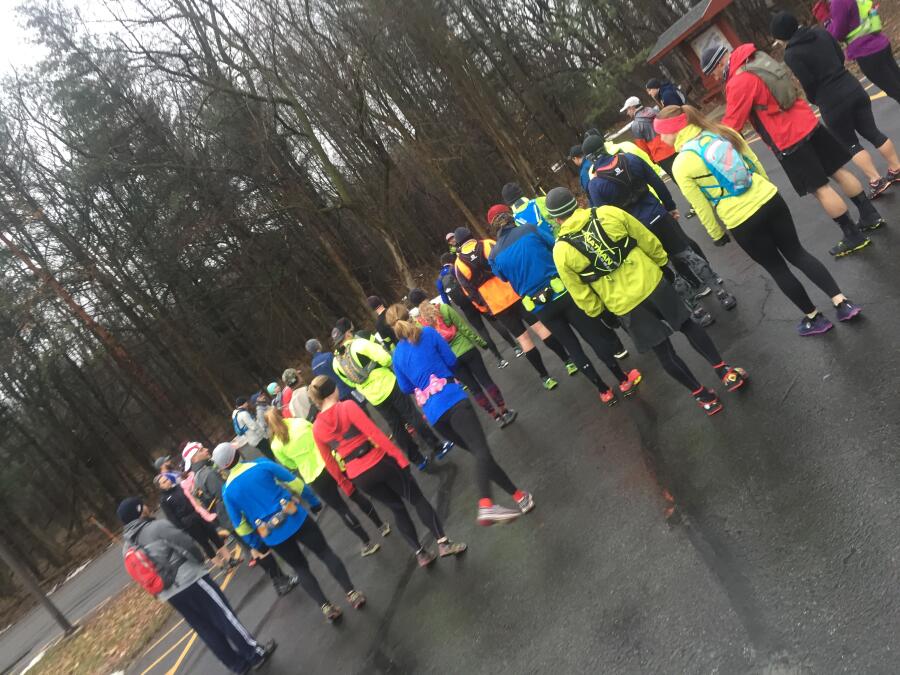 The weekend brought incredible training opportunities, albeit the conditions were messy with lots of rain, but each of our training programs conquered their terrain and some with new distances. No Boundaries: Learn to Run, WalkFIT and Half/Full Marathon training were trekking through the streets to meet their miles, while the Sehgahunda Training folks and race participants gathered at Mt Morris Dam in Letchworth to traverse the stream like terrain from the start line to what's called CP 1 and back. In a nutshell, they got muddy, very very muddy; but they conquered this first part of the course preview. Truly it is a joy to see people do things to work towards their goals. In just one week, we are fortunate to experience so much through an owner's eye.
Regards, Ellen