Harrison Toney - General Manager

Harrison was born and raised in Roanoke, VA. After a standout high school career Patrick Henry, he excelled at cross country and track and field for Roanoke College, specializing and setting records in the Steeplechase. In June of 2019, Harrison was the overall national winner of Fleet Feet's The Big Run. He is currently training for the Richmond Half Marathon and his second marathon at Rehoboth Beach later this year.
Spencer Blanton - Store Operations Manager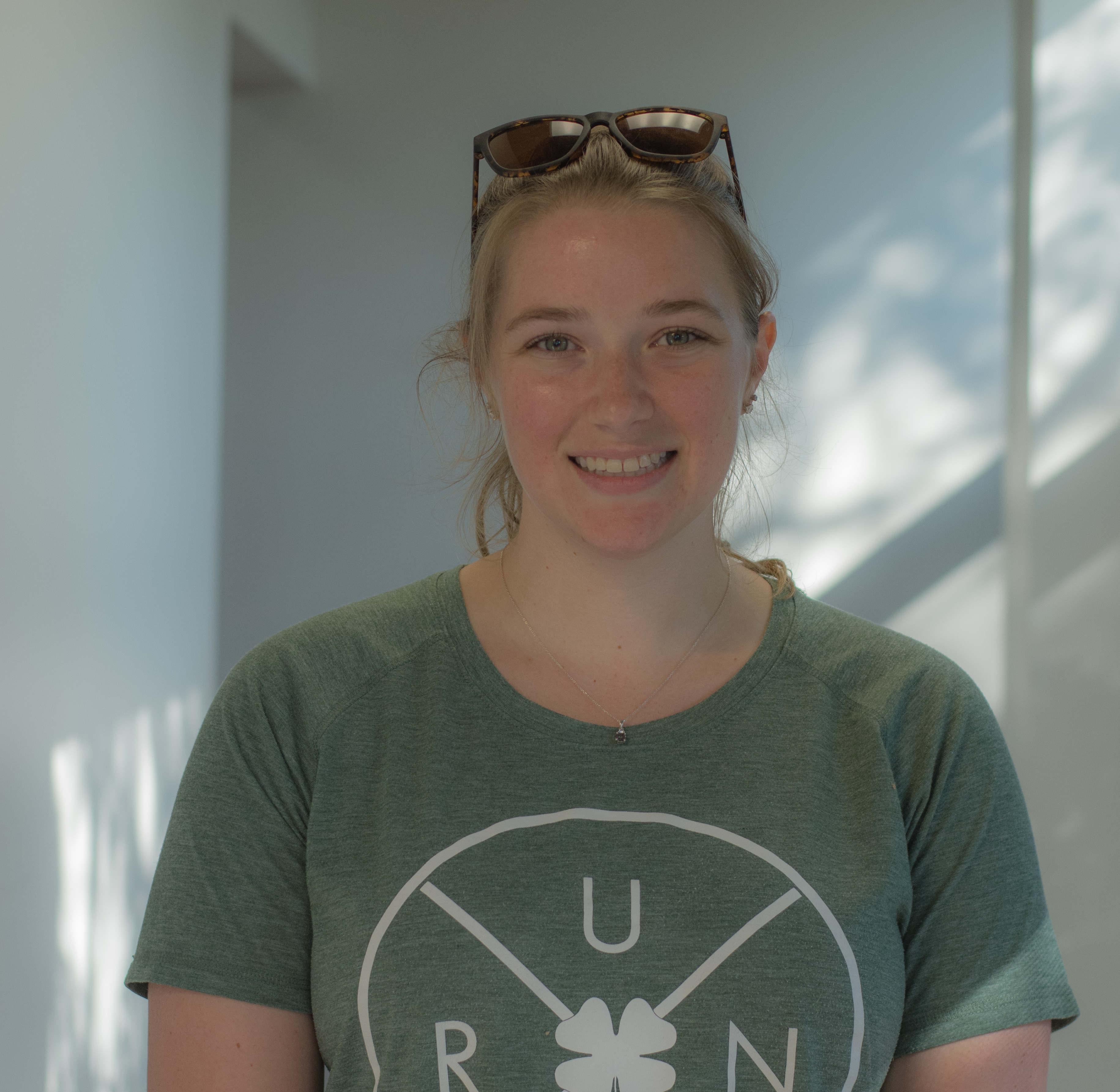 Originally from Richmond, Spencer moved back after college in South Carolina to be closer to her family. In high school, she participated in tennis and track, which led to the completion of her first half marathon in 2012. Since then, she has continued to play tennis and run. When she is bored, you can find her wandering the aisles of Target debating if she needs any of what she has picked up. She absolutely loves being a part of the Fleet Feet family and helping the Richmond community be more active!
Emily Stroetzel - Footwear Buyer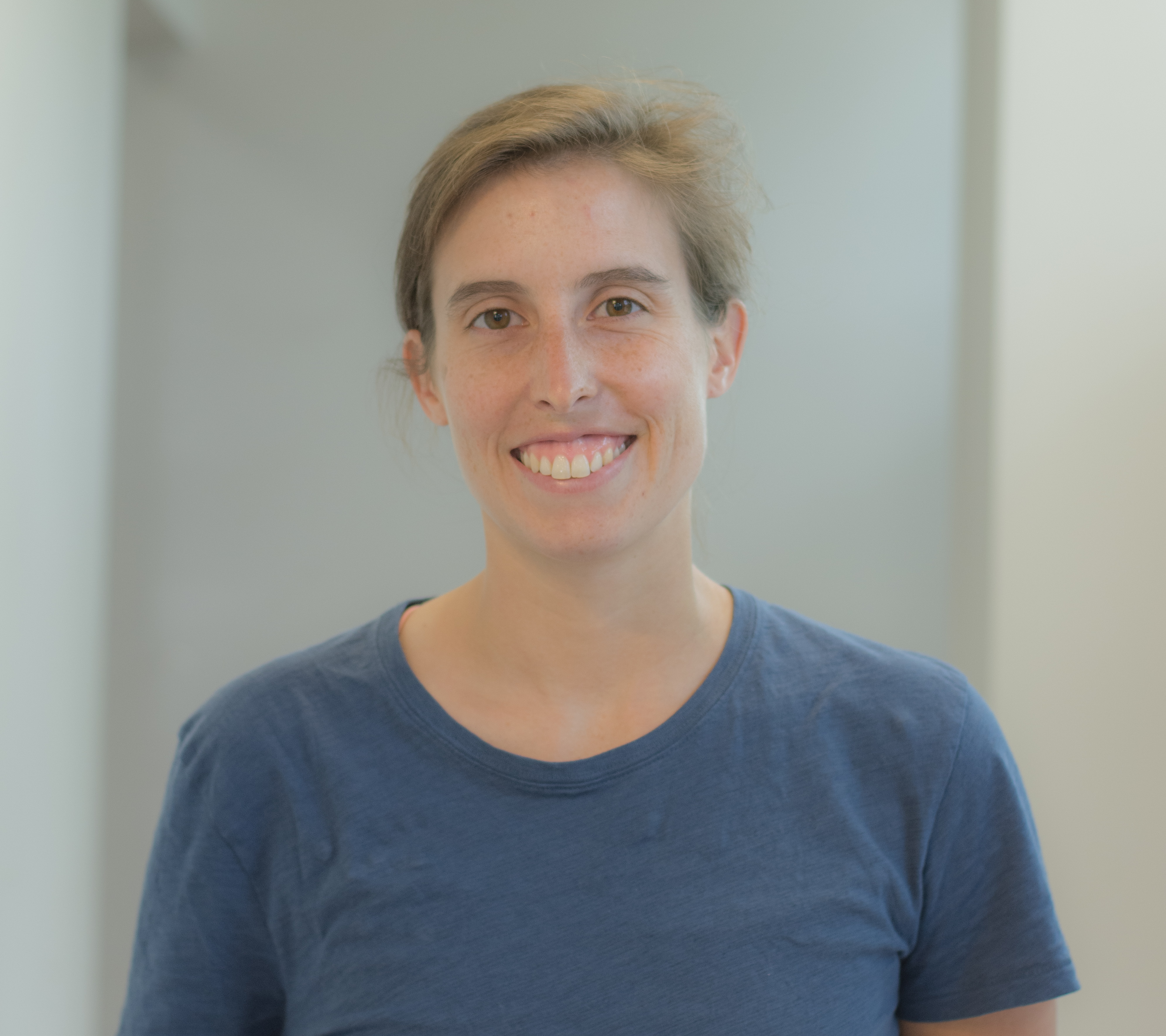 Emily is a recent addition to the RVA community from Annapolis, MD. She found her niche in running after exploring other forms of exercise to embrace a healthy lifestyle. Since moving Richmond she has joined Seal Team PT and has never felt better. Prior to Fleet Feet Sports, Emily worked with Charm City Run on their Event Management Team. When not running, she enjoys traveling, hiking, visiting breweries, and sitting on the beach. Emily is very excited to apart of Fleet Feet Richmond Family and can't wait to see you in the community.
Brady Weller - Floor Manager
Brady comes from Baltimore, MD where he completed a Bachelor's degree in writing and did graduate studies in theology. Besides selling shoes and finding great new apparel, Brady likes to play and coach soccer, help people with their workouts, and try out all of the Richmond restaurants. Brady has run mid-distance and distance track and cares about proper running form, diet and nutrition, and the benefits of massage! On the side, Brady owns and operates a wedding DJ business that services Maryland, Virginia, Delaware, Pennsylvania, and beyond!
Joe Baron - Floor Manager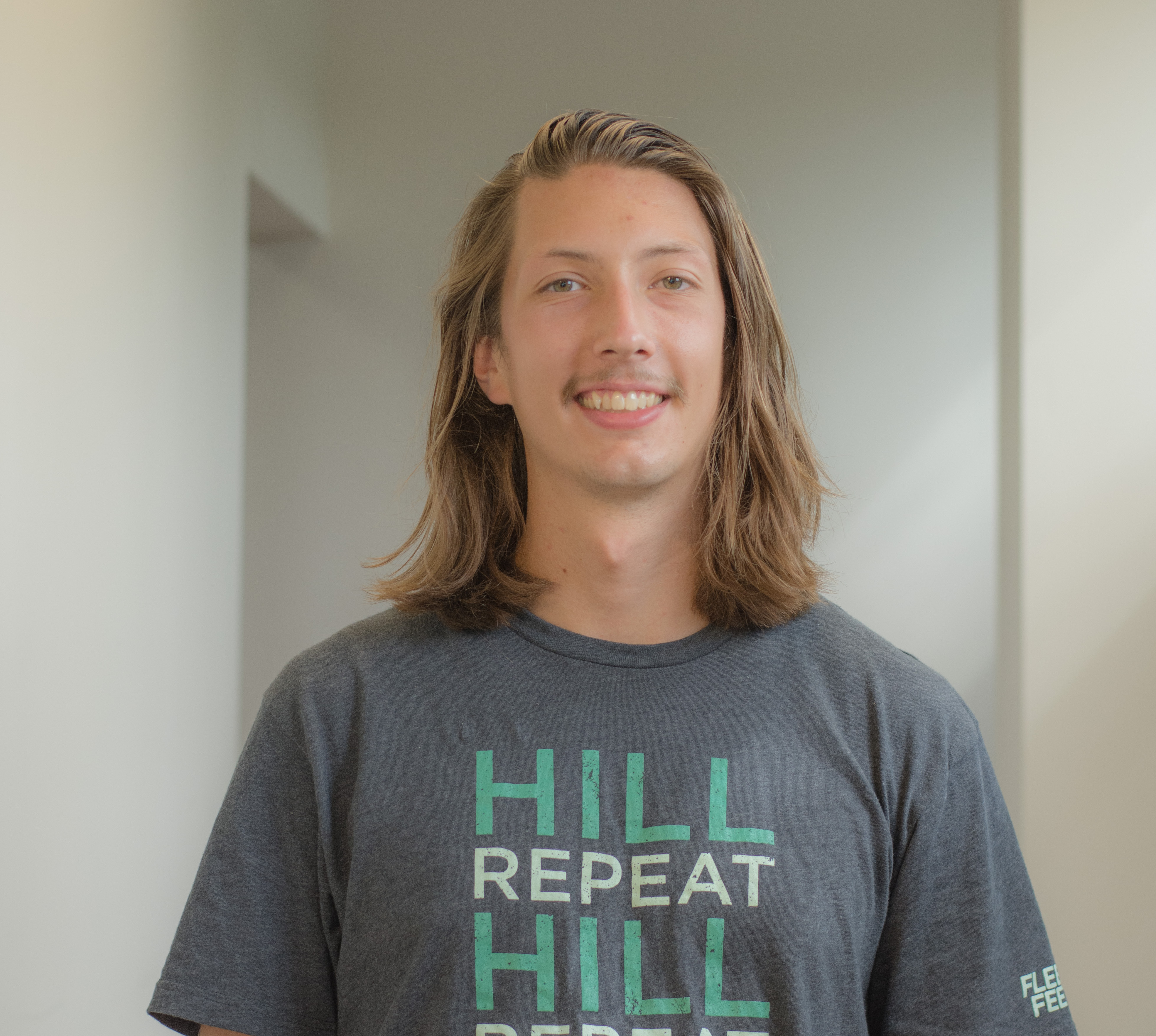 Joe is originally from Upstate New York (he will be sure to tell you all about it) and moved down to Richmond to enjoy the warmer weather. As a former collegiate runner at Assumption College, he specialized in the longer distances for track and cross country. He loves being able to use his wealth of knowledge to find each person the right fit for their needs and feet. On the rare occasion Joe is not at Fleet Feet, he is either running or trying to find the best burger and barbecue places in Richmond.
Ben Gabel - Inventory Manager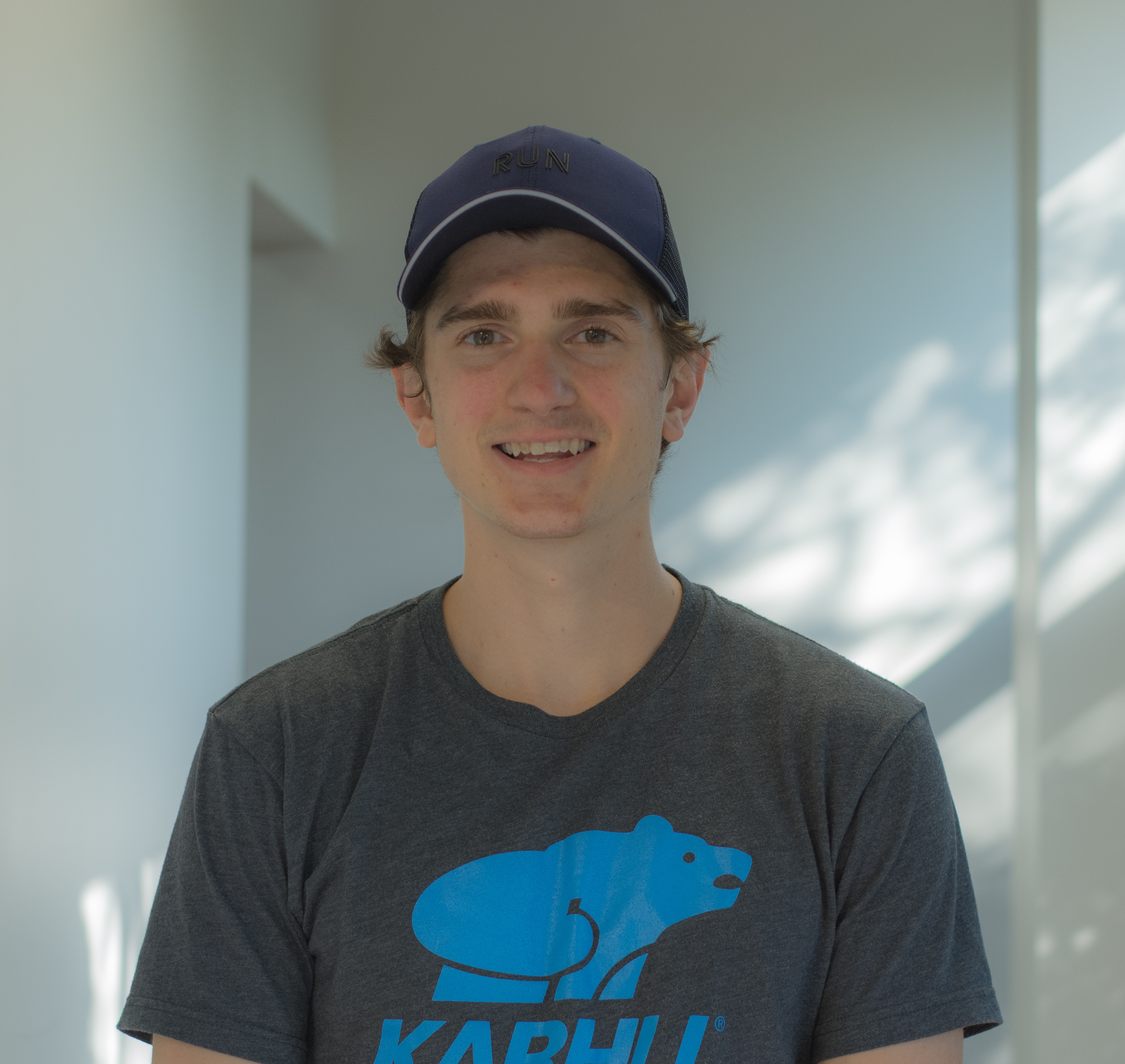 Ben graduated with a Marketing and Sport Management degree from Ohio University and moved here in September from his hometown of Canton, OH when an opportunity to further develop his career in sports marketing came about. He currently loves the marathon distance but hopes to delve into the triathlon world at some point. He is a major Cleveland sports fan (despite their track records). Ben is excited to call Richmond his new home and can't wait to explore more of the city this summer!
Megan Edwards - Inventory Coordinator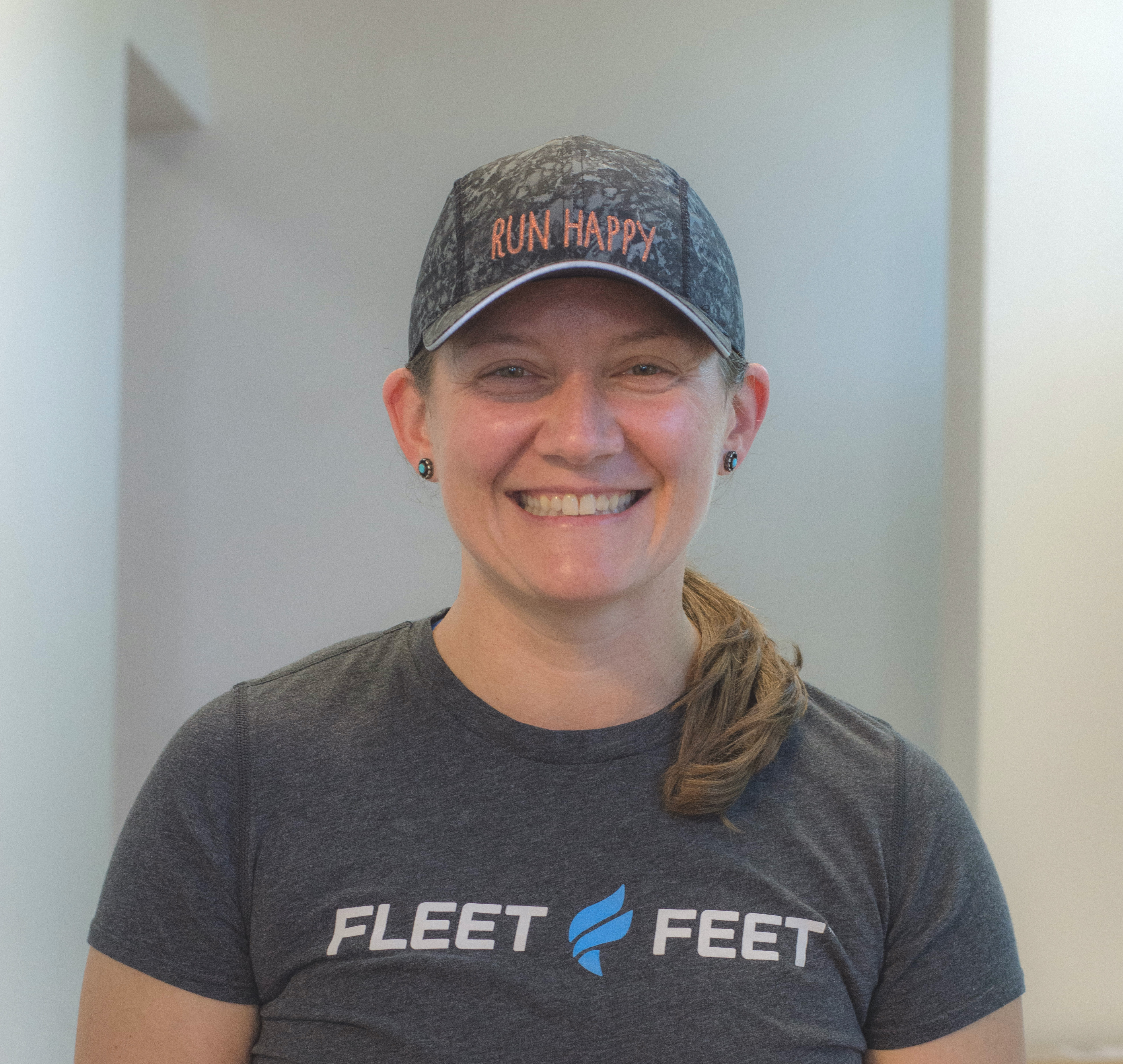 Megan has lived in Richmond since 2005 and has been a runner for most of her life. She ran track and played soccer at Emory University, and enjoys competing in triathlons and doing strength training. Megan has a public health background, but has a passion for endurance coaching and helping people realize their fitness goals. Megan loves being able to come to work and share her passion of running with the community.
Cav McGaw - Inventory Coordinator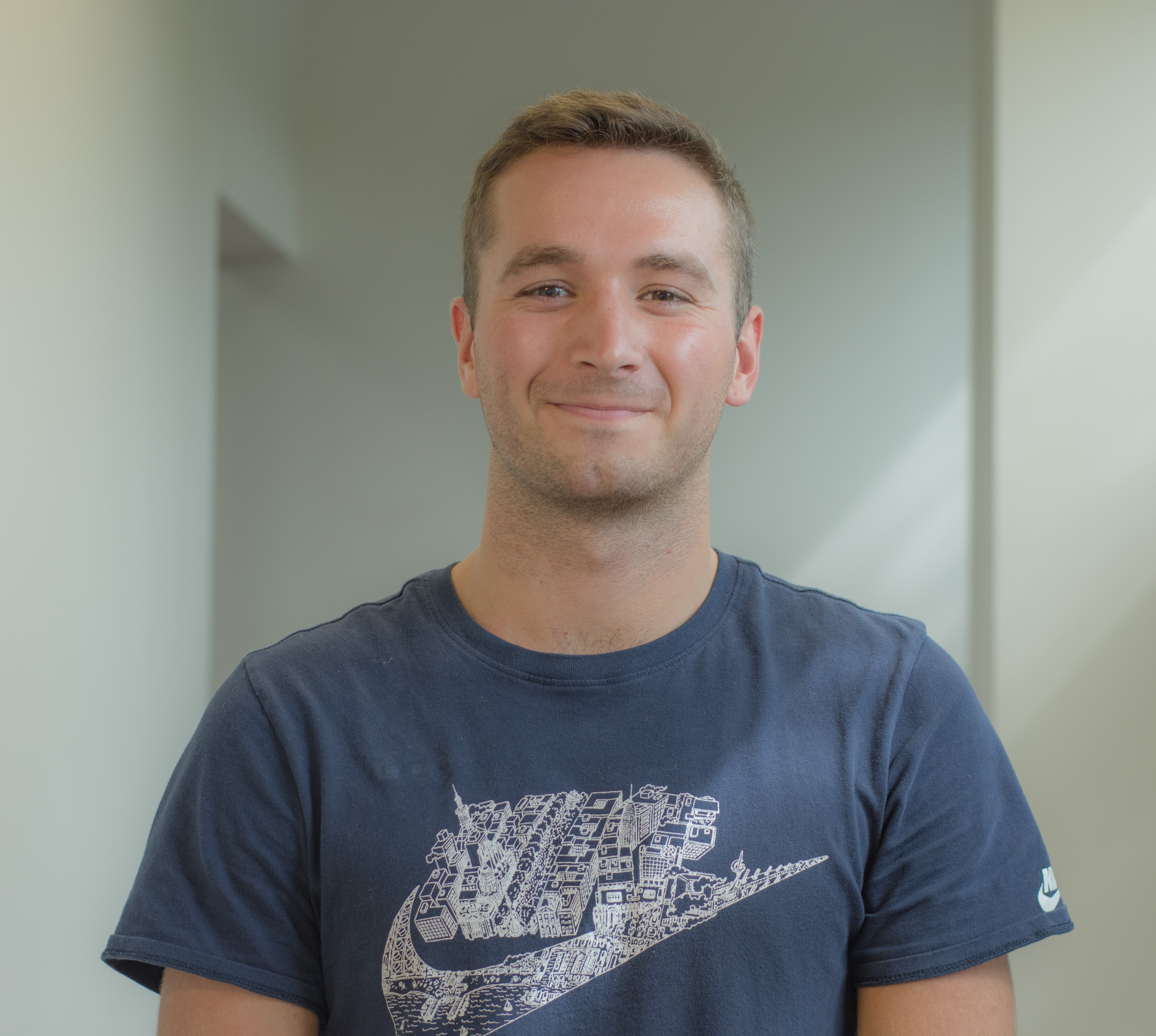 Cav is a recent graduate of Christopher Newport University, where he studied Environmental Biology. While at school, he ran track and cross country for the Captains. His favorite thing about living in Richmond is the community of dedicated runners that flood the streets of the city. He is passionate about helping runners and walkers find the right shoes in order to become better every day.
Anthony Snipes - Retail Experience Manager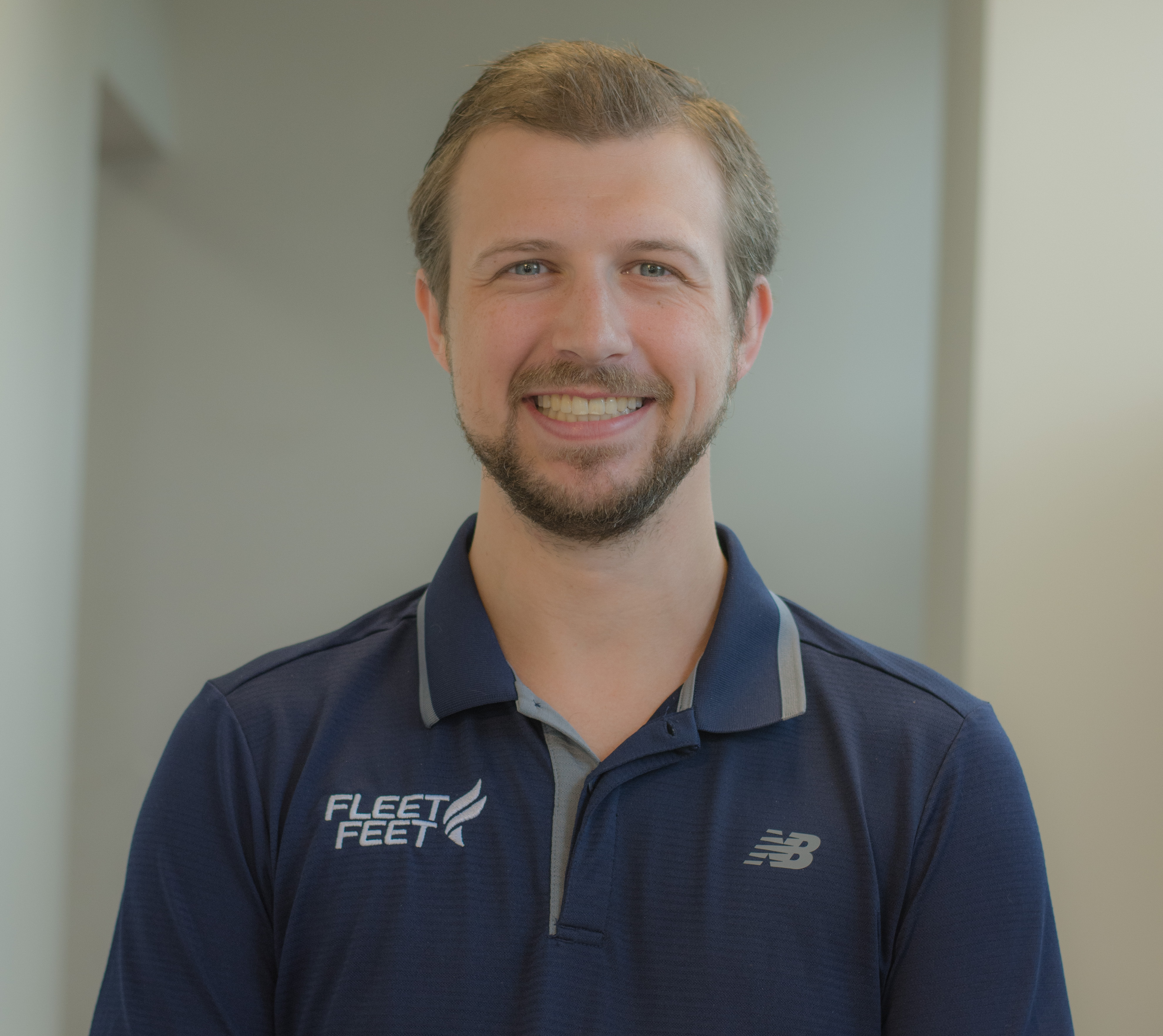 Anthony graduated from VCU with a degree in Health and Fitness Management with a minor in business in 2018. He is excited to venture out into the community to promote the Fleet Feet brand, products, and services to medical providers. He is an avid sports fan (Orioles, Wizards, Washington Football Team, and VCU basketball) and loves to run. When he is not working he enjoys spending time with his fiancée and family, watching sports, or serving in church activities.
Kerri Toney - Assistant Retail Experience Manager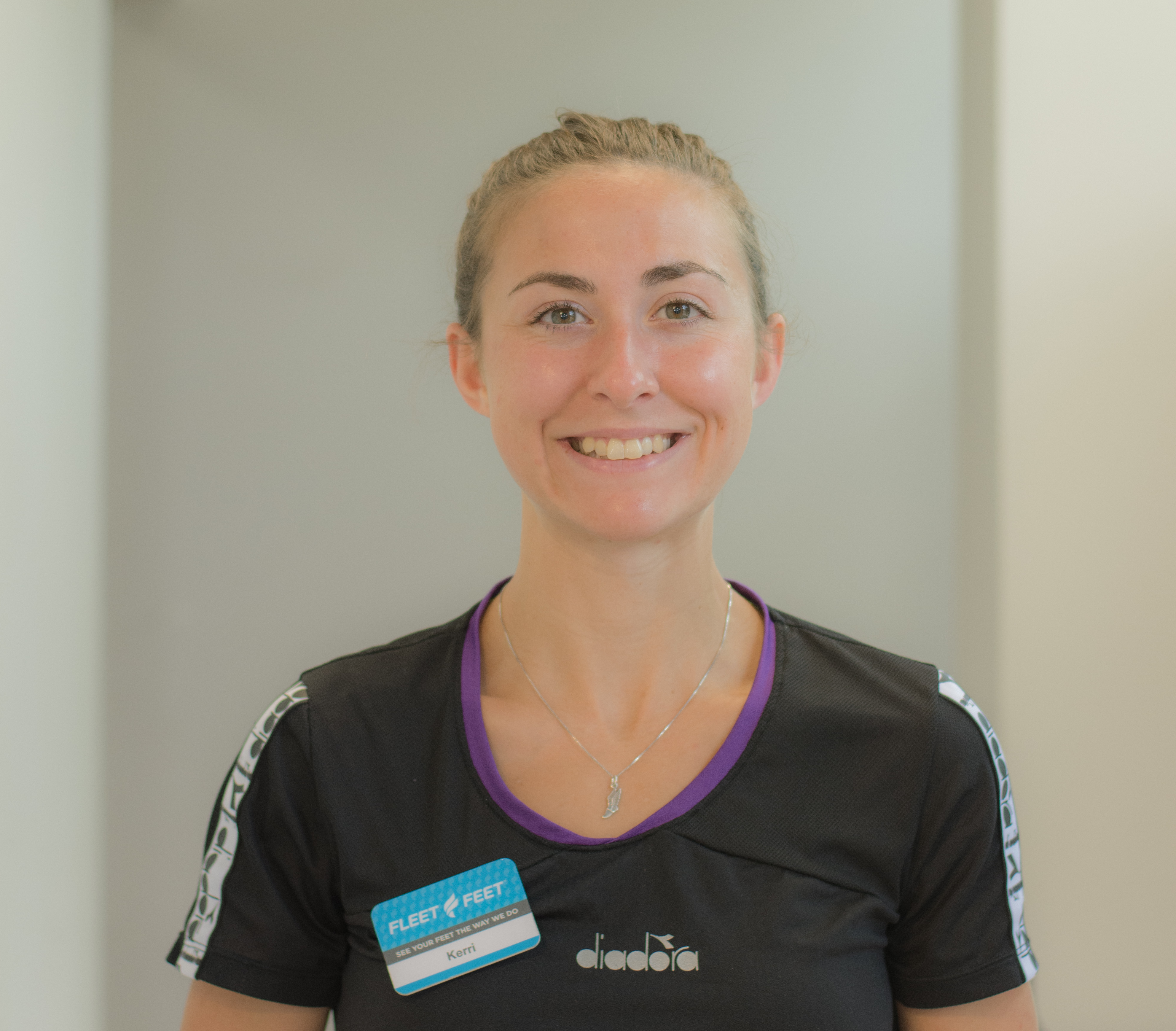 Kerri began as a regular shopper of Fleet Feet in Roanoke when she was a cross country and track athlete at Cave Spring High School. She continued to run at Roanoke College excelling in cross country and the outdoor track at the longer track distances. She graduated with a Bachelor of Science in Health and Exercise Science in 2017 and hopes to continue to help motivate people to find enjoyment in running and to promote healthy lifestyles. She is still continuing to run after graduating and hopes to train for longer distances in the future.
Austin Early - Digital Marketing Coordinator
Austin is a native of Charlottesville, Virginia and joined Fleet Feet in January of 2020. He recently returned to Virginia after studying marketing at Gordon College in Massachusetts, where he also played lacrosse. Having run both cross country and track in high school, Austin is back to training for longer distances. Outside of running, Austin maintains an active lifestyle and stays connected to the Richmond lacrosse community as a youth coach. He is excited to assist Richmond runners with all their needs for health and performance.
Charlotte Dash - Digital Marketing Coordinator
Charlotte grew up in Richmond, VA, and recently graduated from Longwood University in May. Although she was a cheerleader competitively and on the sidelines at Deep Run High School, she found her true passion for fitness when she joined Pure Barre Short Pump last year. Charlotte loves meeting new people, and is excited to meet the wonderful Richmond community to help them pursue an active lifestyle.
Amber Bayton - Digital Marketing Coordinator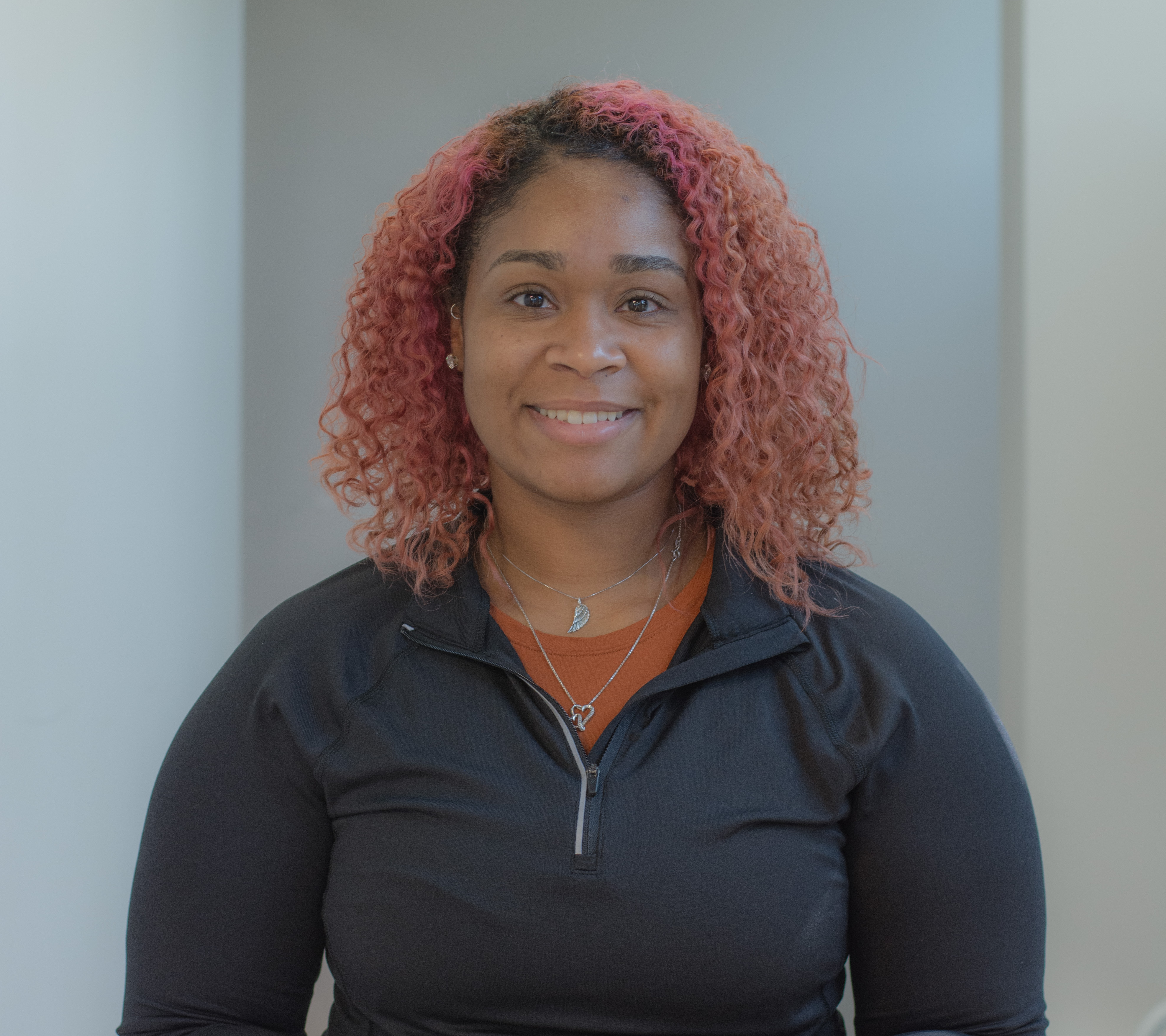 Amber was born and raised in Richmond, Va. After competing nationally in all-star cheerleading and sideline cheer and excelling academically at Hermitage High School, Amber moved to Fayetteville, NC to attend college on an academic and sports scholarship as a Sports Management major, minoring in International Business Studies while coaching cheer at Fayetteville Christian School. Upon graduation, Amber accepted a job with the Washington Football Team and the Washington Nationals during their 2018 All Star season and moved to the Northern Virginia area. Amber returned to her hometown after making the decision to pursue her Master's in Marketing at Purdue University Global.
Beth Diefenthaler - Floor Leader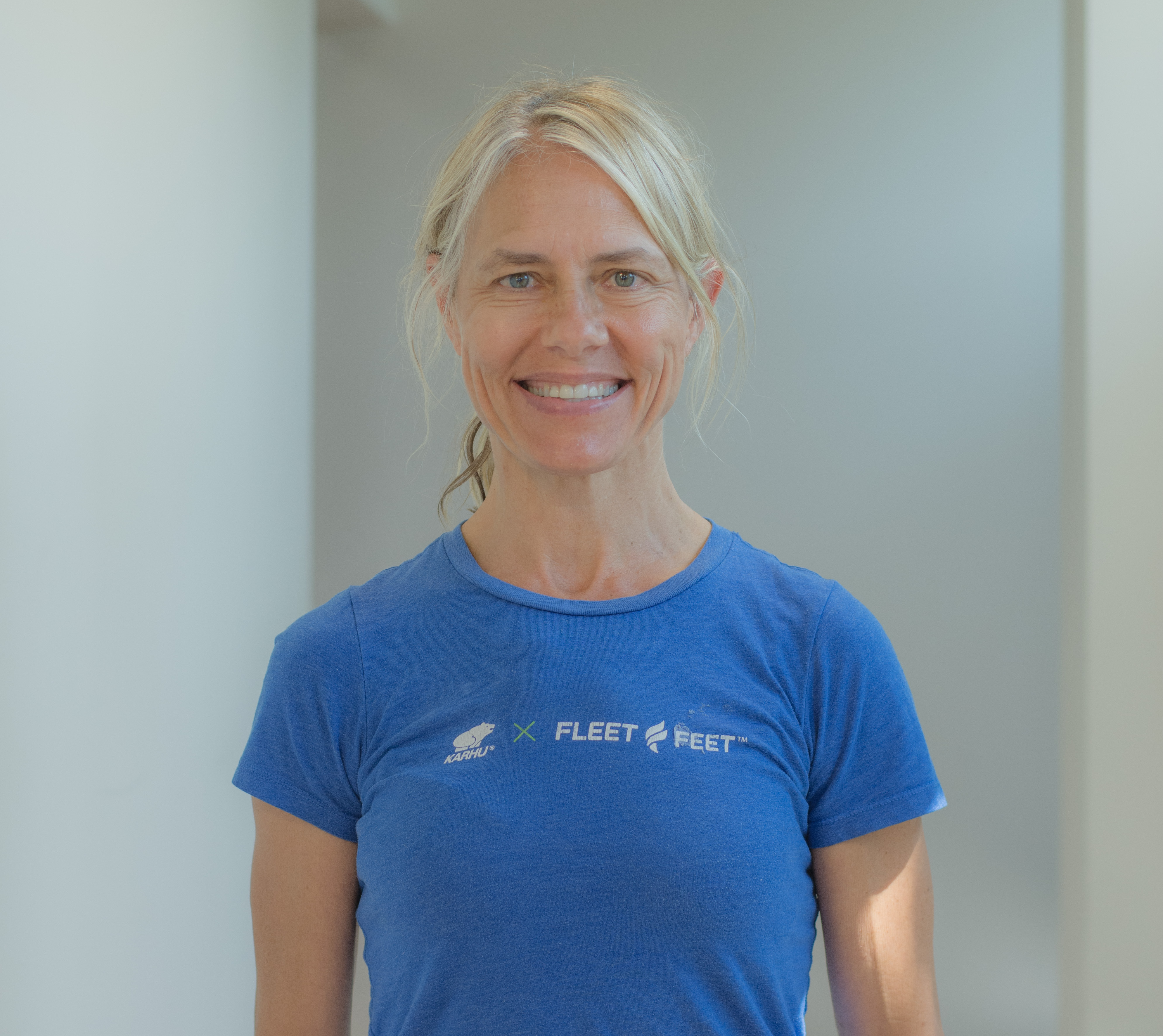 Beth grew up in the Museum District of RVA. She began running during college. After college she began teaching and coaching cross country at a local middle school. She has participated in every distance from 5ks to marathons, but her favorite distance is the 13.1. When not found at RVA's best running store, she can be found supporting her 2 boys on the sidelines of soccer and cross country or dipping a line in the James River.
Paul Murphy - Outfitter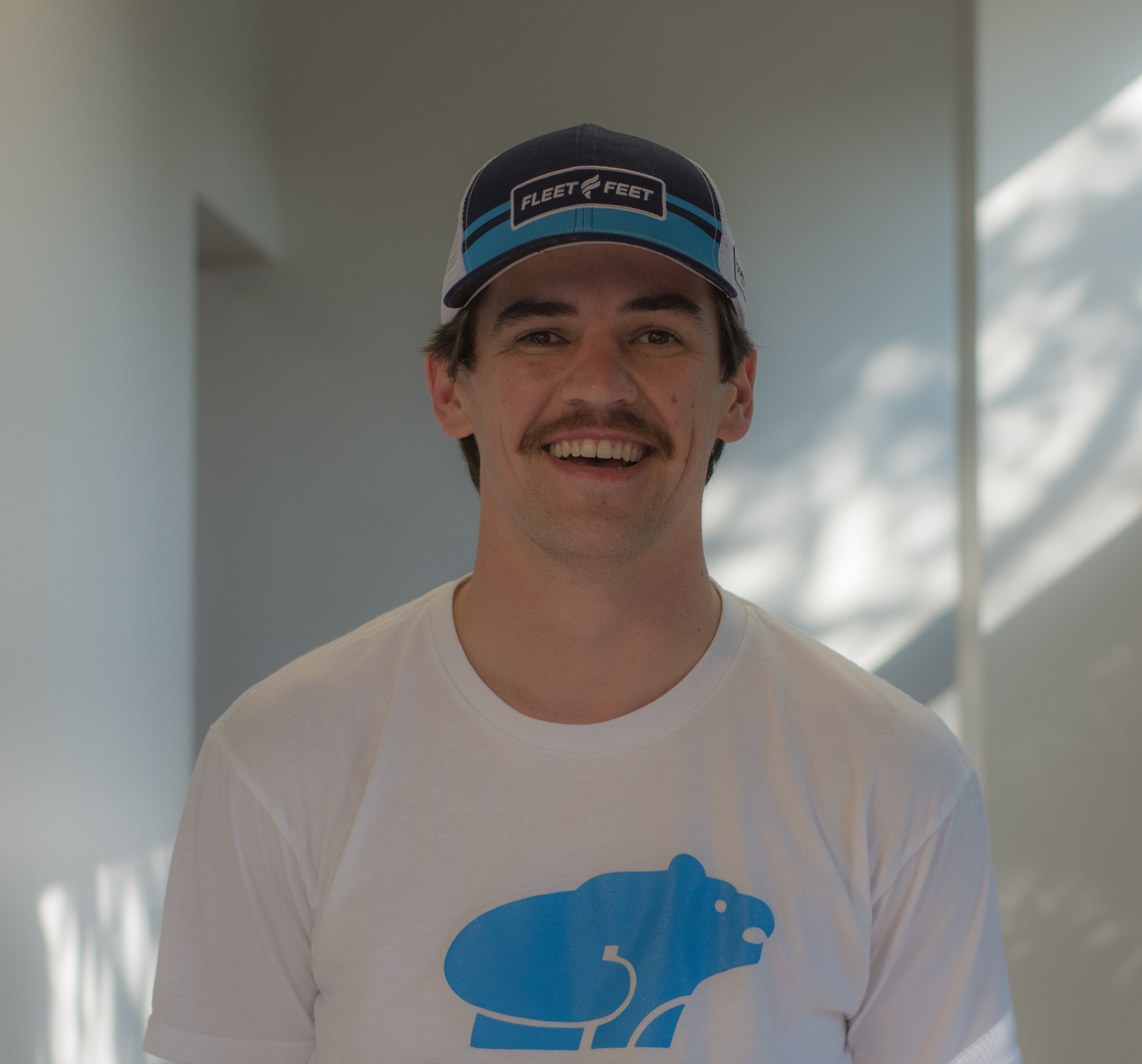 Paul, a native of Baltimore (or as he would put it: our resident Baltimoron), has been with us since February of 2019. He participated in cross-country in high school, but he became much more serious about his running after finishing college. Paul is focusing most of his training on the marathon distance, and he hopes to qualify for the Boston Marathon in the next few years. Paul loves his new home in Richmond, and if you see him out running, make sure to say hello.
Ryan Lynch - Outfitter
Ryan was born and raised in Richmond, VA. Growing up, he was an avid soccer and tennis player, and before he came to Fleet Feet he got his BSBA in Finance from Christopher Newport University. He is an active member of the Richmond running community, including SEAL Team PT. In the past year, Ryan has run the Richmond Half-Marathon as well as the Monument Ave 10K and hopes to one day run a full marathon. He is excited to help educate the Richmond community on the benefits of a running lifestyle.
Dominic Aldridge - Outfitter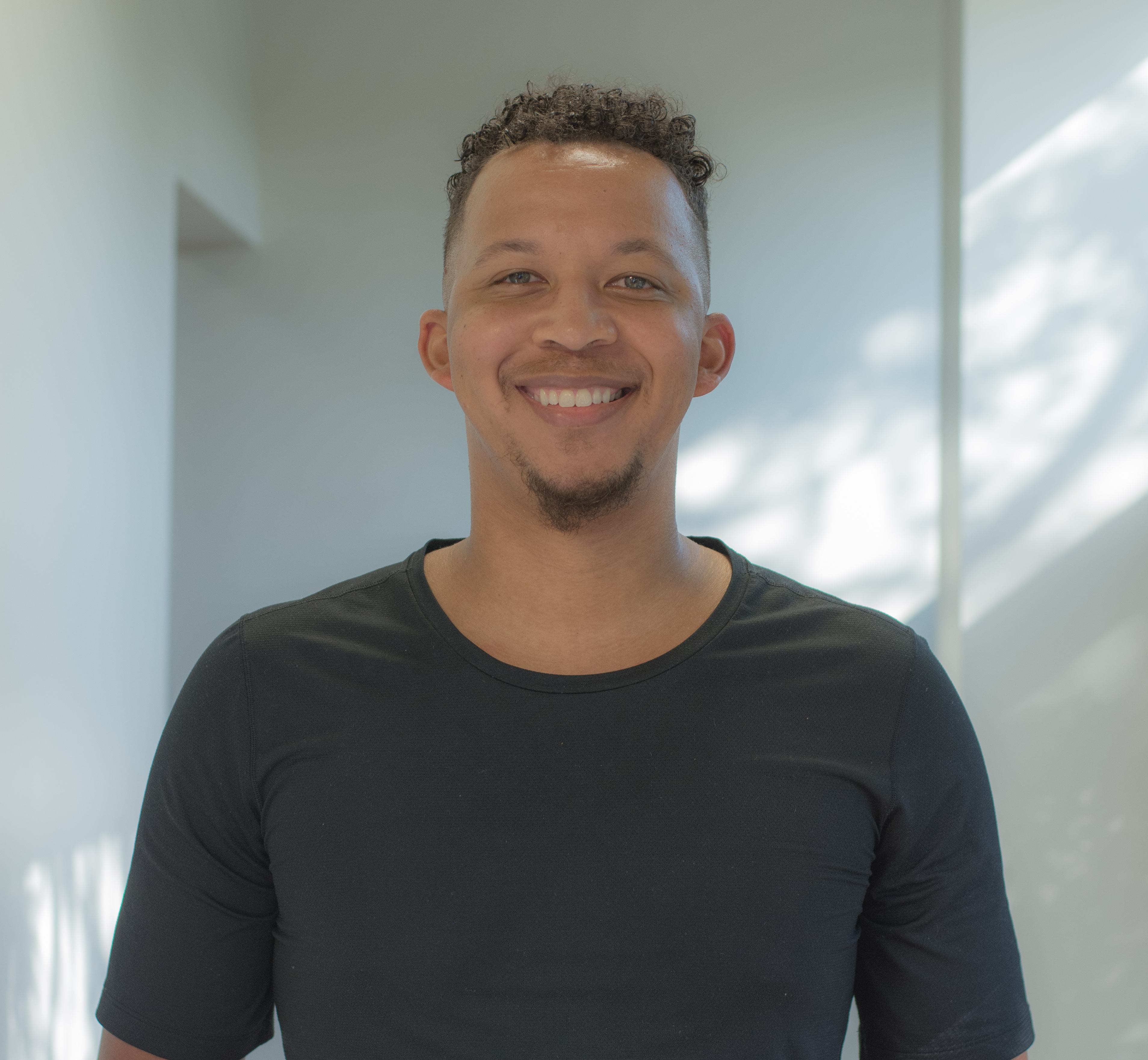 Dominic has been a part of the Richmond area since he started his college years at VCU. He grew up playing basketball and school and still enjoys getting out to shoot hoops from time to time. In addition to basketball, Dominic like to run and loves to participate in mud runs. In his downtime, he enjoys biking, cooking, spending time with family, and watching sports.
Kat Edwards - Outfitter
Originally from Northern Michigan, Kat has recently joined the Richmond community. She is currently studying Sports Science and Nutrition and is pursuing her coaching certification for CrossFit. Upon completing her first road race at eight years old she fell in love with the sport of running and continued to race throughout high school. Today, she is training for CrossFit competitions, gearing up for some trail races and triathlons.
Olivia Wilson - Outfitter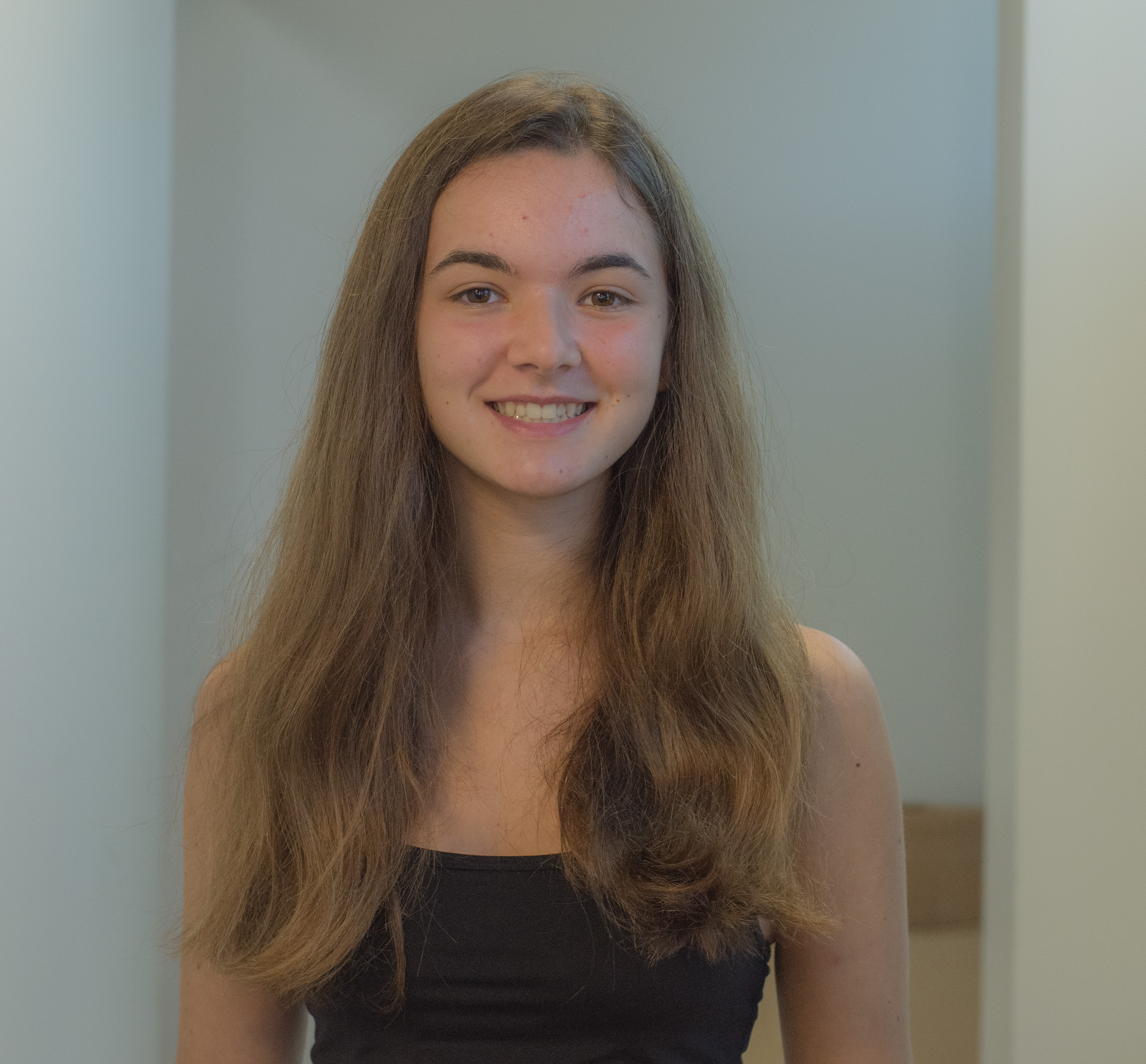 Olivia is a current high school senior and a recent graduate from the ACE Center for Sports Medicine at Hermitage. She joined the cross country and track teams her junior year of high school and has fallen in love with it since. Olivia is a certified personal trainer and plans to continue her education in exercise science. In her free time, she's probably either baking cookies or going on adventures with friends.