We are open and to ready help you find the solutions to your needs!
We have updated our mask policy. Those who are fully vaccinated for Covid-19 (including two weeks after the final dosage) may enter and shop at the store with no mask. We ask that those not yet vaccinated continue to wear masks at this time. Thank you for your continued support.
Upon arrival, you will be greeted by a team member who will either lead you to a spot to be fit for shoes or added to the Waitlist. Once seated, one of our expert Outfitters will talk with you about your needs and desires before leading you to the fit id to take a 3D scan of your foot and take a gait analysis with our Superfeet ME3D dynamic scanner. After talking with you about your feet, your Outfitter will head to the back to select a few options that will best fit your needs for you to try on and experience. We will pass you the shoes to try on while telling you a little about the shoe and why we felt it was a good option for you.
Short Pump 804.360.4600
Westhampton 804.282.6600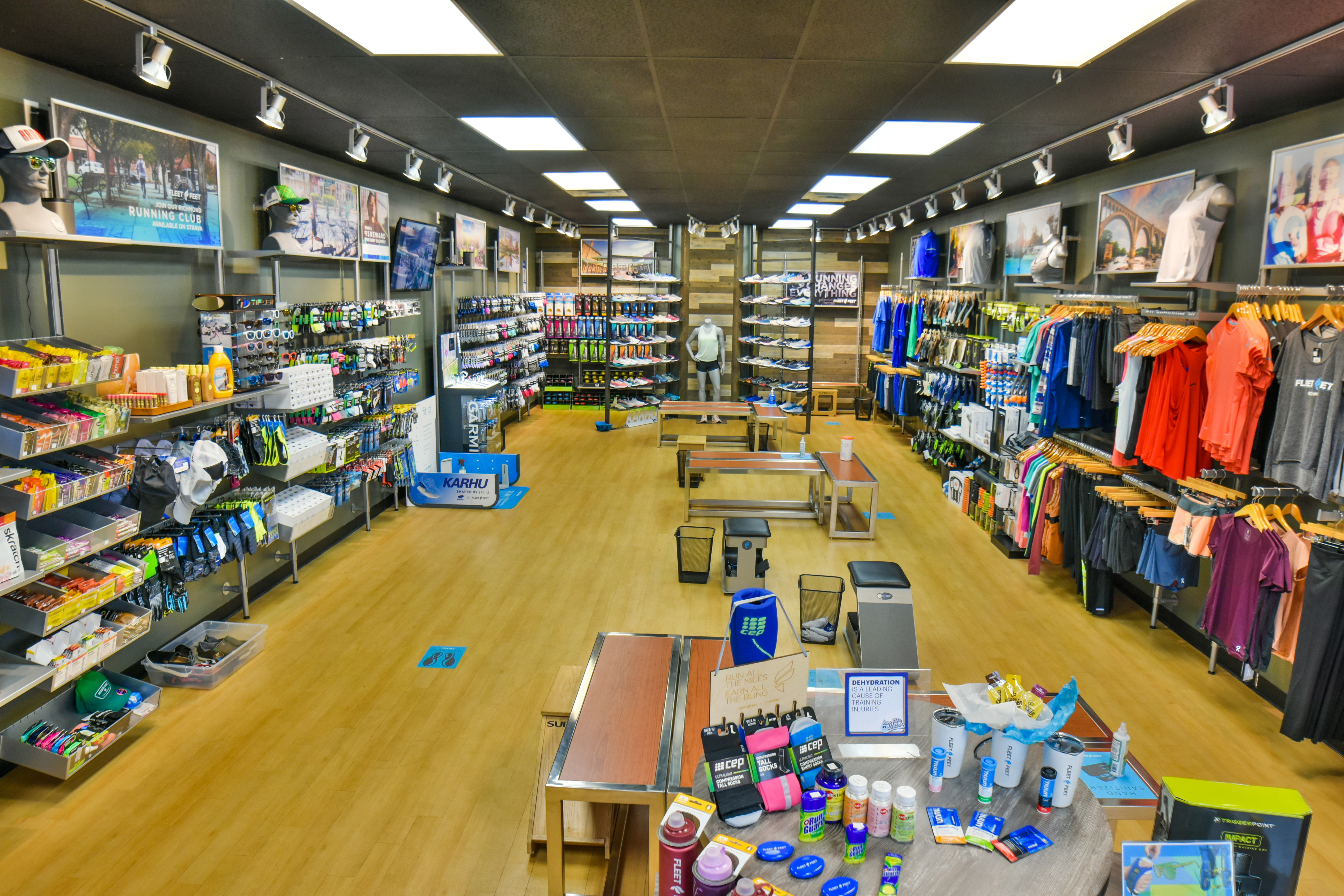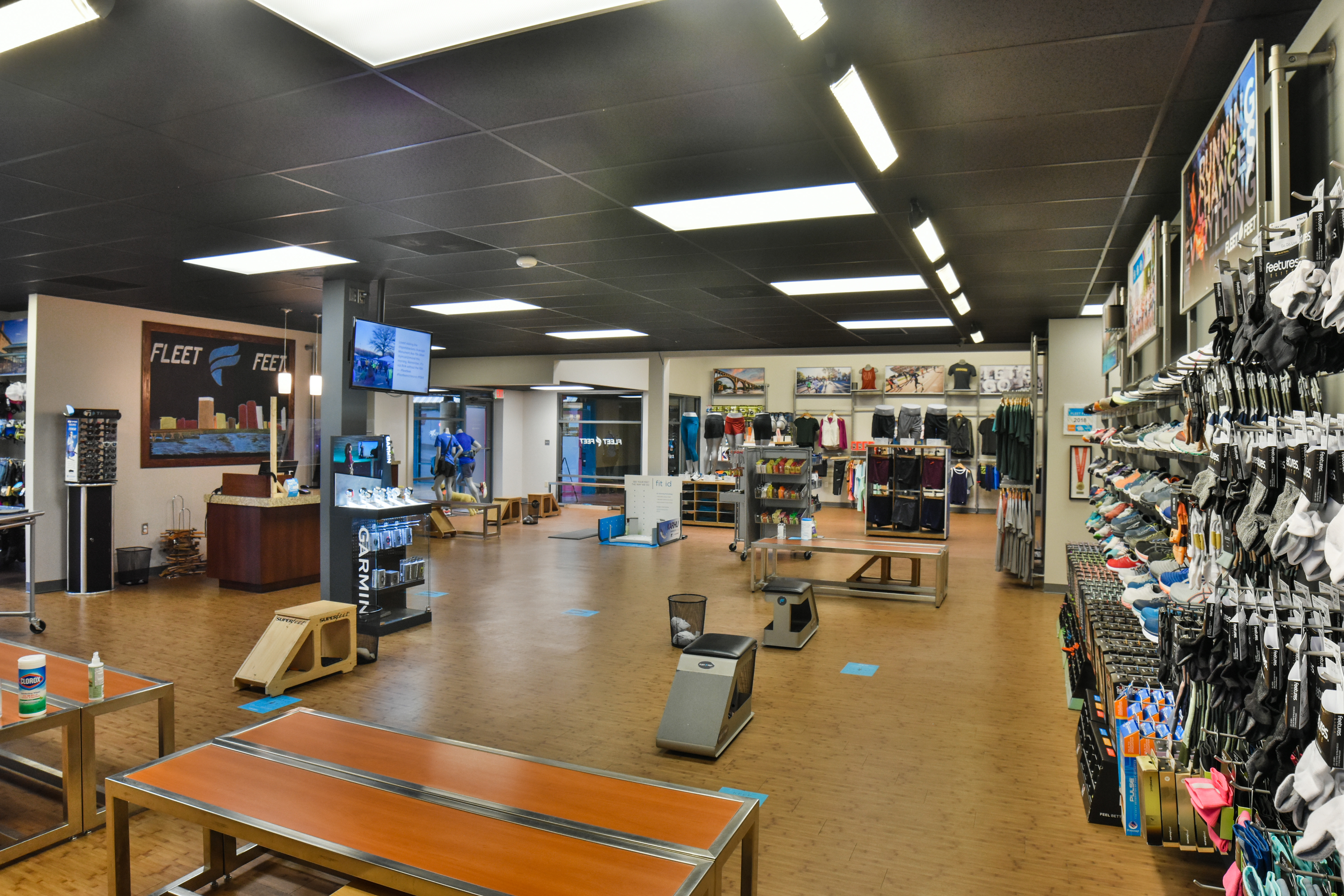 FAQs:
I'm a little worried about safety. How will the in-store fitting work?

While we are adhering to saftey protocols outlined by the CDC and the State of Virginia, we are still using the utmost care and caution when it comes to the in-store experience. If we have reached store capacity customers will be put on our waitlist and helped in the order in which they arrive. All staff will be cleaning throughout the day, and there will be hand sanitizer available for your use.

What if I don't need to be fitted and just need to pick up a few items? Can I just stop by?

You may stop by and pick up necessary items, but we ask that you be patient with us. If our store is at capacity, you will still need to be added to our waitlist until a spot opens. To aid in serving you more efficiently, we are still offering curbside pickup through fleetfeet.com. You may also call and place items on hold for in store pick up.

Can I make an appoitment?

We are no longer scheduling appointments, but are using a waitlist platform in-store to ensure you have the best experience possible. Depending on store occupancy when you arrive an associate will either fit you immediately or add you to our waitlist which notifies you when an associate is available.