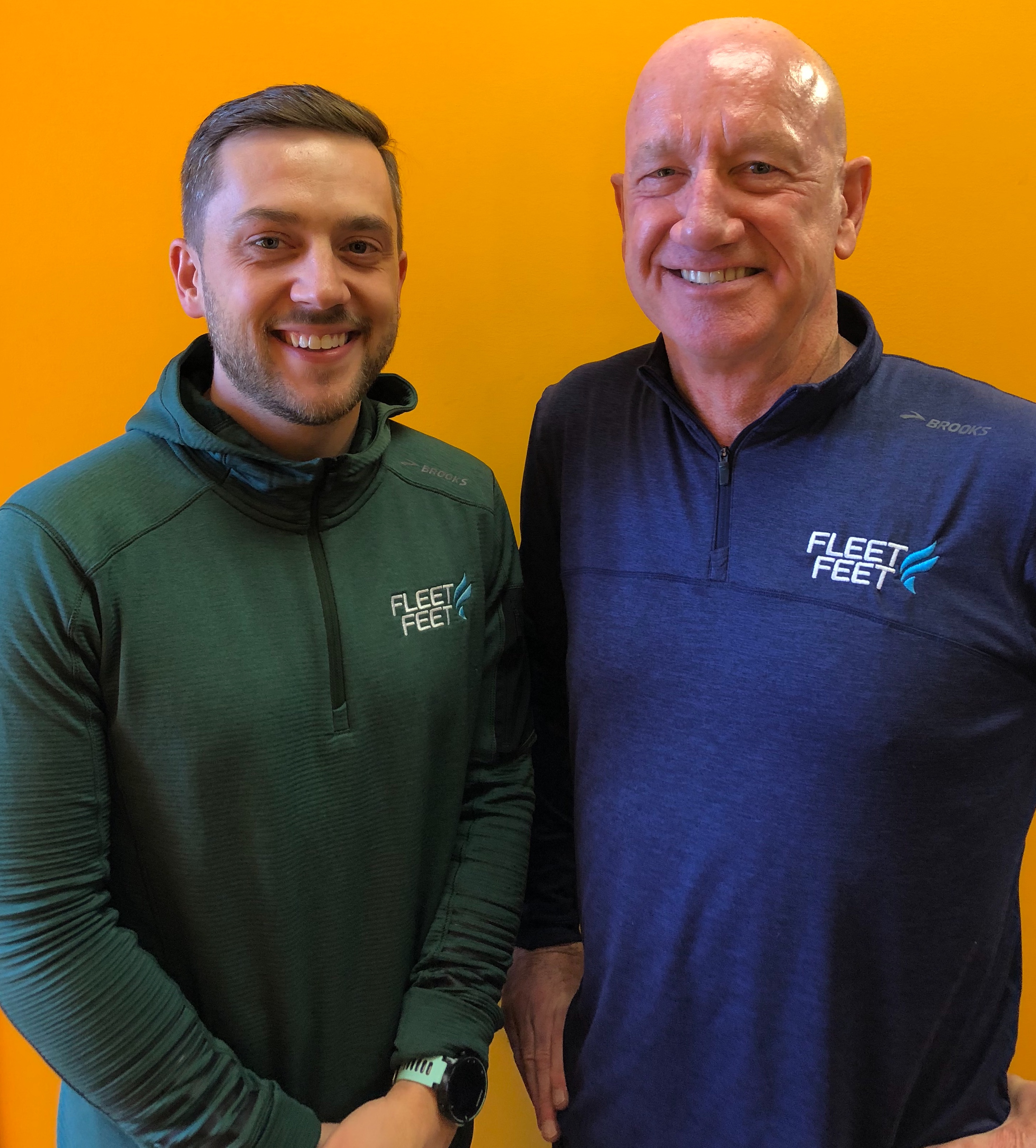 Back to the Roots!
The Wells family is reunited, and ready to impact the greater Richmond community...
This is a true "mom & pop" running shop...well, actually a father, son, & daughter-in-law. Father Jeff, son Jason, and Jason's wife Ashley are the owners and operators of Fleet Feet Richmond.
All three have extensive experience in specialty running. They are excited to have moved to start a new chapter in their lives together as family.
Jeff opened his first Fleet Feet Store in Jackson, MS in early 2002. It was at this time Jason began his Fleet Feet career lacing shoes in the stock room.
Although he was only in 9th grade, he knew he found a way to combine his two passions of running and serving the community.
Since then, Jeff has operated stores in Nashville, Chicago, Louisville, and Los Angeles.
He is entwined with all areas of the industry and will be able to use his numerous resources and knowledge to the Richmond community.
With almost 40 years experience as a runner including over 40 marathons and multiple races of other distances, Jeff brings a strong passion of the sport to the community. The Boston Marathon is very special to Jeff as he completed his 7th Boston in 2013. He often jokes that his history of dealing with his numerous injuries allows Jeff to be more compassionate and helpful to his injured customers. Prior to Fleet Feet, Jeff worked 20 years a civil engineer. He still uses many of his problem solving talent in his daily work with his customers. Jeff serves his community like he trains; he does both with a tremendous amount of energy and passion.
Jason and Ashley met over 11 years ago in high school. Fast forward many years of living and working (for other Fleet Feets) around the country and here they are, feeling like they have the greatest job in the world! The couple feels incredibly fortunate to serve the greater Richmond community and share their passion for running and all things health and fitness related.
RVA will immediately see the love this family provides their community. Stop in and say hi, they cannot wait to get to know you and help you reach your goals!
Locations
Short Pump
11651 West Broad Street
Henrico, VA 23233
M-F: 10am - 7pm
S: 10am - 6pm
Su: 12pm - 5pm

View Store
Midlothian
14308 Winterview Pkwy
Midlothian, VA 23113
M-F: 10am - 7pm
S: 10am - 6pm
Su: 12pm - 5pm

View Store
Westhampton
5600 Patterson Ave
Richmond, Virginia 23226
M-F: 10am - 7pm
S: 10am - 6pm
Su: 12pm - 5pm

View Store