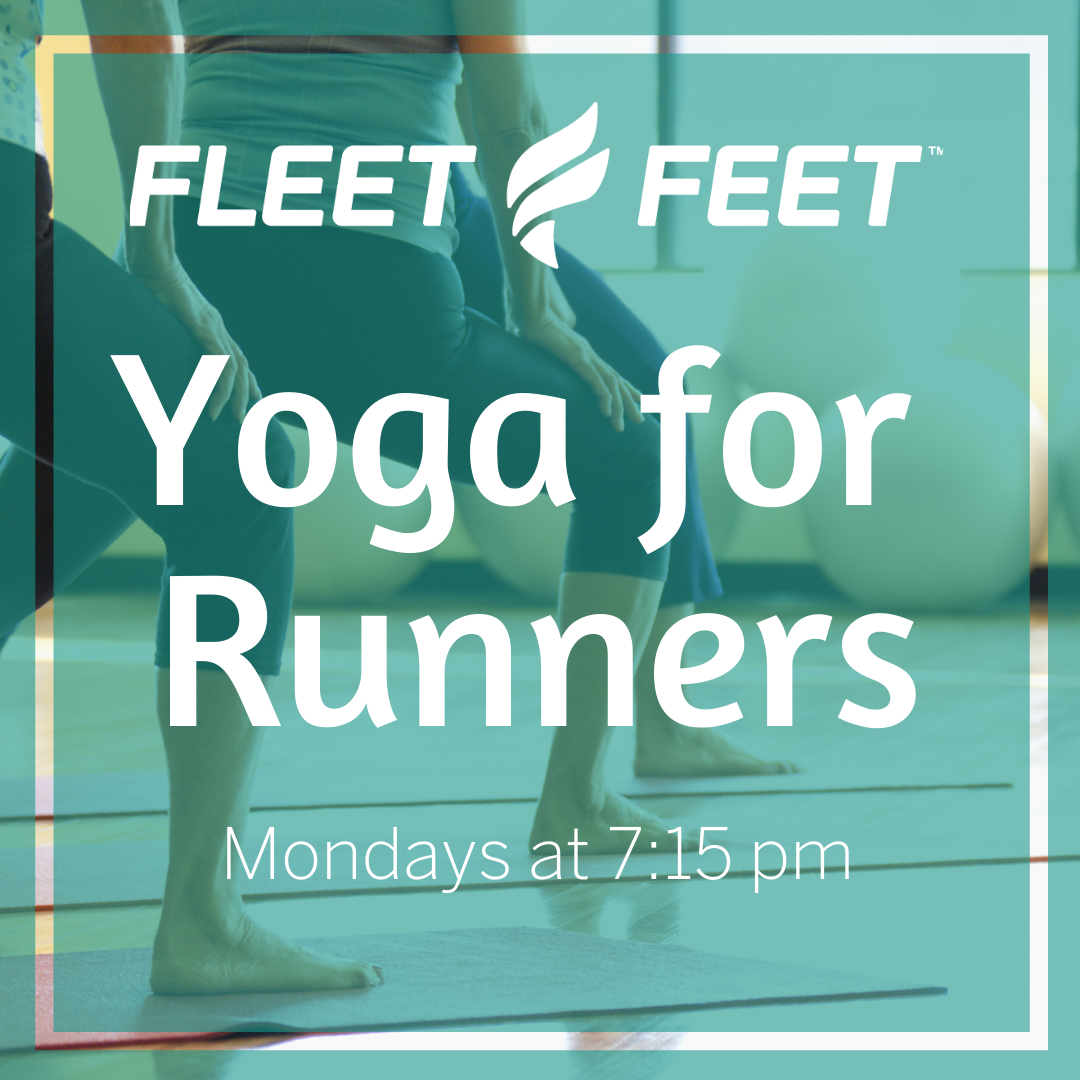 Yoga for runners returns!
Beginning Monday, October 5th, 2020.
Classes will be held at Fleet Feet Hickory on Mondays from 7:15 pm - 8:30 pm.
Each yoga class is specifically designed with the active person's body in mind. All levels welcome and encouraged to attend. No prior yoga experience is necessary. Yoga will challenge and inspire you all to take care of your body and mind all while having fun! Join us and improve your flexibility and strength, improve your balance and body awareness and strengthen your core. Class will be limited to 10 participants. Prior registration is highly recommended.
*Participants are asked to bring their own yoga mat.
Ali Haines, RYT 235 has been practicing yoga for over 20 years and teaching since 2011.
"Yoga provides a wonderful opportunity to explore limits, learn about the mind-body connection, develop strength in surprising ways, and find inner peace." -Ali Haines
Prices: $5 a class
*Free for training group participants
Click on the date(s) below to register:
Octcober 12, 2020 November 2, 2020 December 7, 2020
October 19, 2020 November 9, 2020 December 14, 2020
October 26, 2020 November 16, 2020 December 21, 2020
November 23, 2020 December 28, 2020
Program Start: October 5th, 2020
Program Schedule: Monday's from 7:15 - 8:30
Program Fee: $5/ class