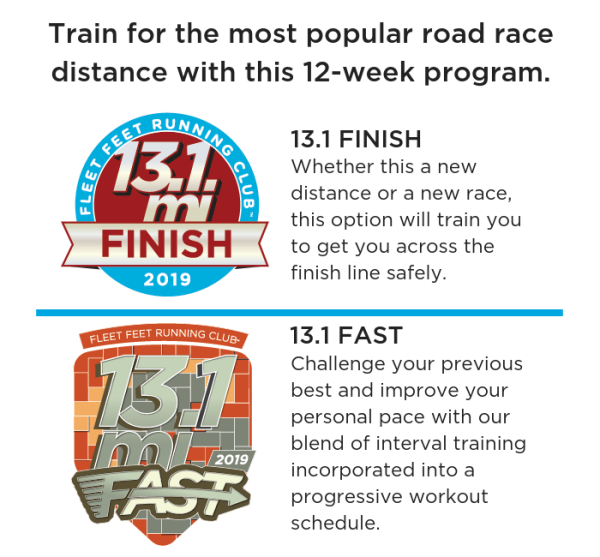 The cost of this 12 week program is $110 (excludes race cost) and includes:
2 weekly coached sessions (Tuesdays @ 6 pm and Saturdays @ 7 am)
Mini clinics (Trigger Point, Nutrition, Hydration, etc)
A detailed training schedule and personal training folder
Technical T-shirt
MilestonePod (a $30 value!)
A simple shoe-worn device that gives you:
A smart shoe odometer.
Know the total mileage of your shoes. No more manual tracking!
Gait and performance metrics.
Get unique foot-based data not available from other devices. Click to view the metrics we track.
A convenient GPS back-up.
The Pod works everywhere, even indoors. And no charging needed!
All the support you need to cross the finish line of a 1/2 marathon!
Training begins March 5th and will be training for the Downhill at Dawn 1/2 Marathon!
Info Meeting: March 1st at 6:30 pm
Program Start:
March 5th, 2019
Program Schedule:
Tuesdays at 6 pm and Saturdays at 7 am
Goal Race:
Down Hill at Dawn Half Marathon
Program Fee:
$110 excluding race fee
Description:
Info Meeting: March 1st at 6:30 pm