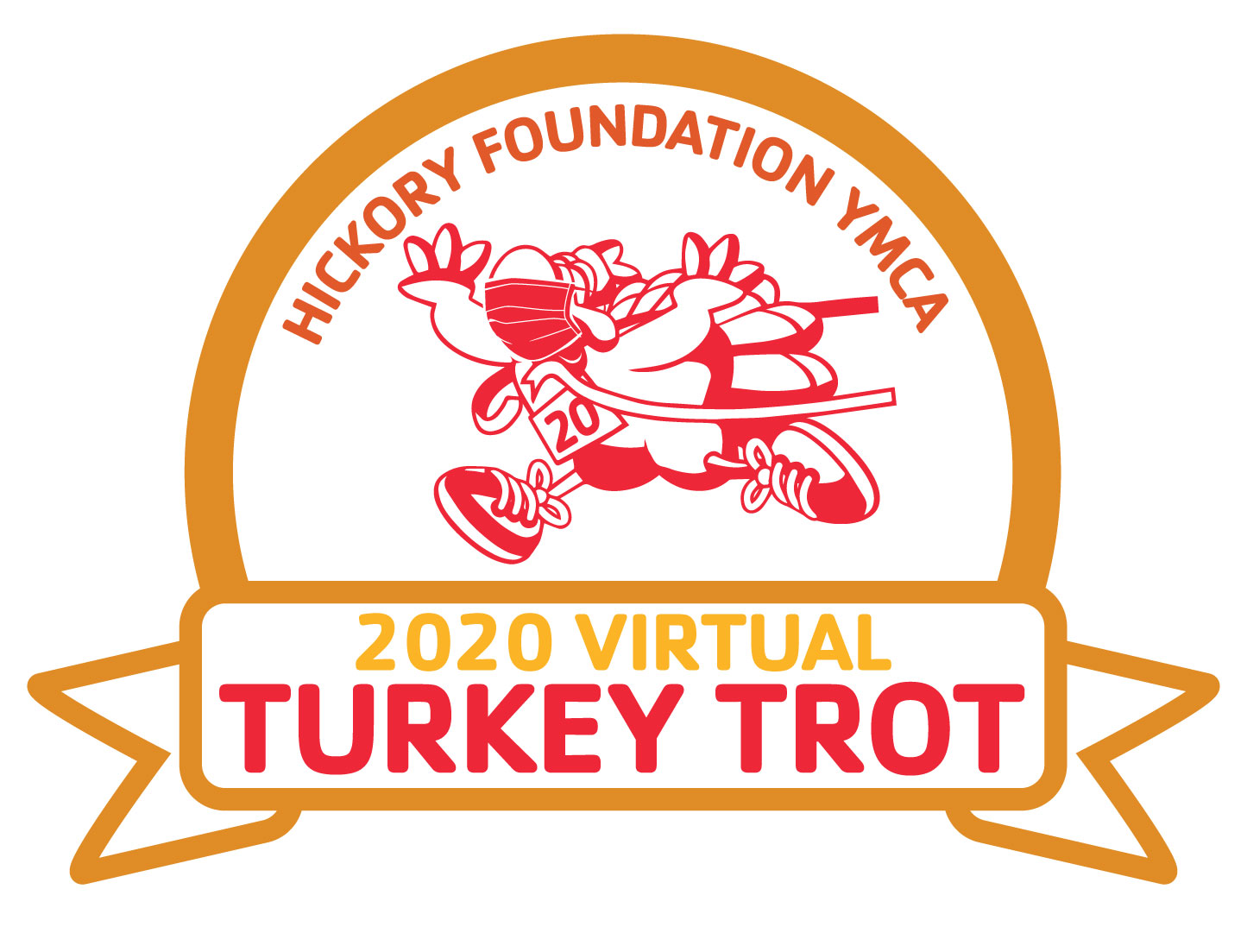 Fleet Feet Hickory &
the Hickory Foundation YMCA
are excited to offer
10k Training!
Training Dates: October 6th, 2020 - November 21st, 2020
Race: Hickory YMCA 20th Annual Turkey Trot (Virtual Race)
Who: Intermediate to Experienced runners
*This is a virtual race. However, the training group will have the option to run the course while maintaining social distancing protocol.
Our Turkey Trot 10k training program offers an intermediate running program that will help you build endurance, learn pacing, and accomplish miles. Our 10k training prepares you to run or run/walk a 10k in an effective and safe manner and is designed to provide a solid foundation for running longer distances, offering pace groups for various abilities with support, motivation and encouragement from experienced coaches.
*In order to register, runners participating in this group should be comfortable running a 5k distance.
This 10k group includes:
7 weeks of training
2 weekly coached sessions with experienced coaches (Tuesdays at 6 am or 6 pm and Saturdays at 8 am)
A comprehensive training plan for every day of the week
Weekly newsletter on topics relevant to running and healthy living. (nutrition, hydration, injury prevention, etc.)
Exclusive Fleet Feet Hickory discounts for the duration of the training group
Yoga for runners at Fleet Feet
Technical T-Shirt
Long Sleeve race shirt
Race Medal
Race Registration
Click Here For more informaiton about the YMCA's 20th annual (Virtual) Turkey Trot
https://runsignup.com/Race/NC/AnyTownAnyState/HickoryYMCATurkeyTrot
*Due to the express nature of this training plan, this training group will close registration on Tuesday, October 13th, 2020.

Program Start: October 6th, 2020
Program Schedule: Tuesdays at 6 am or 6 pm and Saturdays at 8 am
Program Fee: $85