Sports Bra Swap & FIT Appointments – March 6 & 7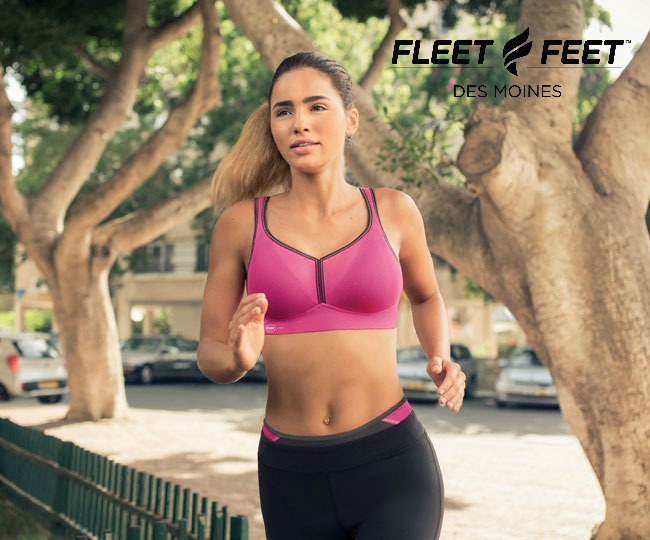 Get the custom fit you've been looking for at a reduced price at the Anita Sports Bras FIT Fest event. This event will be dedicated to getting you FIT in the right sports bra(s) to match your active lifestyle. Whether that is yoga, hiking, running or spinning, we have a variety of sports bras to meet a low or high impact workout. If you purchase a bra after your fitting, receive the second bra at 10% off and 20% off the 3rd!
You can look forward to food, drinks, and a FREE gift with any sports bra fit! Come replace that old thing you have been wearing with a new sports bra that fits and provides support in all the right ways. If you haven't experienced the comfort and technology available with Anita sports bras, now is the time.
Make an appointment Wednesday, March 6 or Thursday, March 7, by signing up here: https://www.signupgenius.com/go/70A0444AAA929A6F85-anita
Limited spots available, schedule today!
______________________________________________________
Learn more about our sports bra fitting process & sports bra FAQs.
Signs It's Time To Part Ways from Your Sports Bra:
* The bottom band chafes. Over time, the bottom band loses elasticity and the resulting slack can lead to chafing. Just say no to any physical abuse from your bra.
* You can't read the tags anymore. If the tags are faded to the point you can't read them, it's time to see other sports bras.
* It's too big or too small. Your bra size is constantly changing. That's why 8 out of 10 women wear the wrong size bra. If you have lost or gained weight, you probably need a bra fitting. A supportive bra relies on a perfect fit.
* You need more than one. If you need more than one sports bra, you are not getting what you need. Try a more supportive style designed for larger cups.
Remember, no bra should celebrate a birthday!