Meet the Roat Family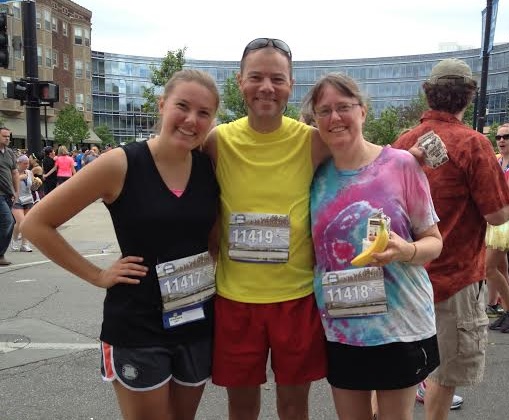 During Andy's first day at Drake University, he saw another student wearing a Drake Relays Marathon shirt, and thought, "Wow, it would be cool to do that!" He has been smitten with running ever since. Prior to Fleet Feet Des Moines, Andy had a career in broadcast advertising. Running has been a huge part of Andy's life, and he wants to encourage others to enjoy a life of running and activity as much as he does.
Kathy has never met a stranger, enjoys social opportunities, connecting people and serving the community. She can relate to individuals who struggle to get moving and who do not want to do it alone because she has had swings in both weight and in periods of exercise and being sedentary. Kathy delights in this opportunity to build experiences that involve both movement and great company in new friends. She cheers for Iowa State University and is involved in Kappa Alpha Theta fraternity.
Katy is a Roosevelt High School, Central Academy and Iowa State University graduate, and is happily creating a community in her home town on the East Coast.
Locations
Des Moines (515) 323-3338
521 E Locust St
Des Moines, IA 50309
M: 10am - 6pm
Tu: 10am - 7pm
W: 10am - 6pm
Th: 10am - 7pm
F: 10am - 6pm
S: 9am - 4pm
Su: Closed

View Store