Searching for others who share your passion for training and racing? Want to enjoy the camaraderie after the hard workout is completed or the finish line is crossed? Love the thrill of competition and want to reach your ultimate potential? Want to be a part of a team that is always at the front of the pack?
The Fleet Feet Des Moines Racing Team is for YOU! Join us for the 2020 racing season and receive registration discounts for some of the BEST local races.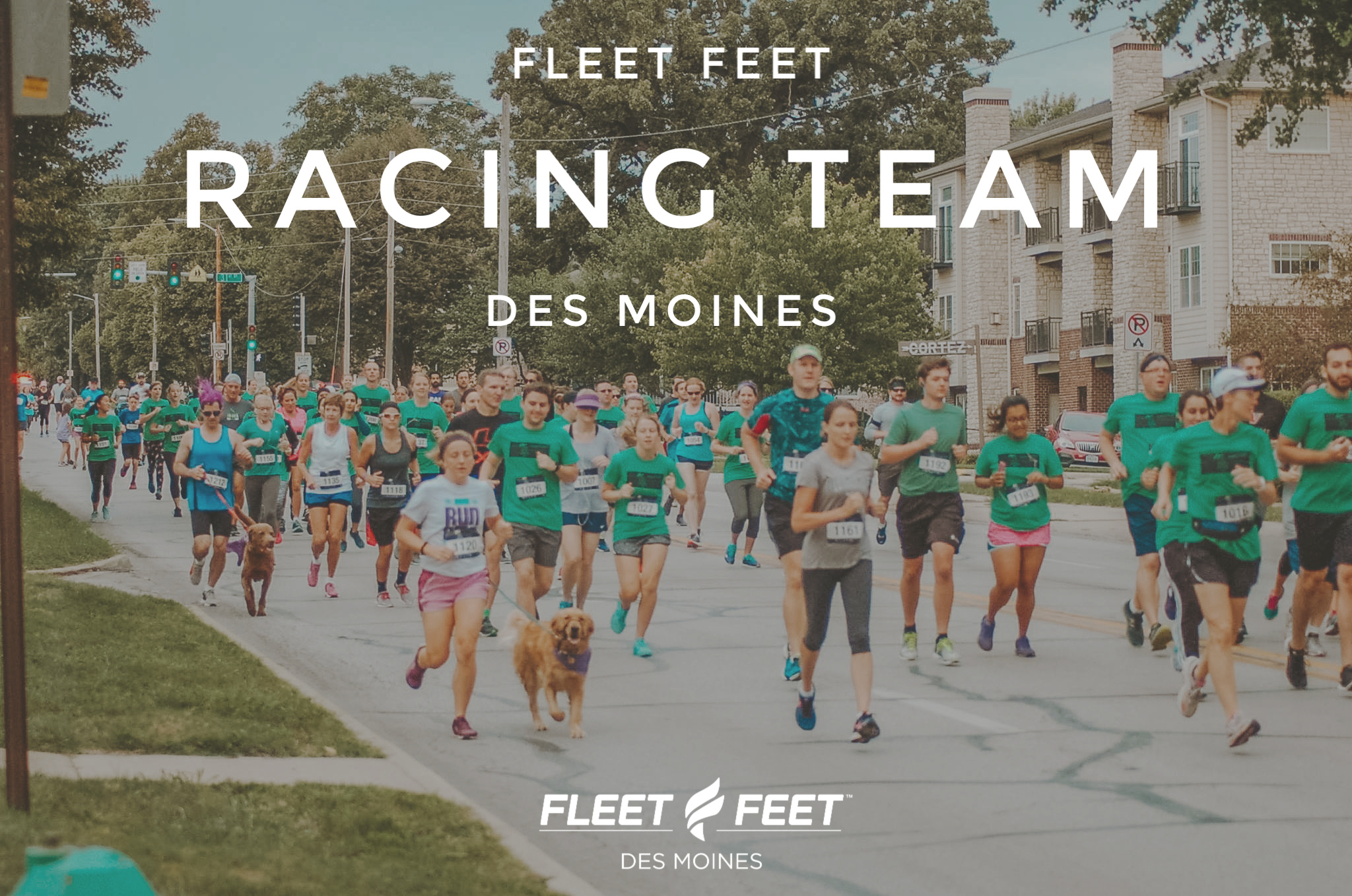 JOIN THE TEAM!
The Fleet Feet Racing Team is open to all running/walking abilities and we'd like you to join our team!
TEAM MEMBERS RECEIVE:
The camaraderie of belonging to a great group of fellow walkers and runners
$10 off race fee entries
Exclusive Fleet Feet Racing Team Tech shirt ($30 value)
Bonus "miles" on the Fleet Feet app thru participating or volunteering at these races
Special gear drop off area at some of these races
End of the race season Fleet Feet Racing Team party
PARTICIPATING RACES ($10 SAVINGS ON EACH RACE):
(Crossed off races have already been completed)
Red Flannel Run
Frozen Frolic
St. Paddy's Half Marathon and 5K -- 7/11/20 @ 8:30am *NEW DATE
Wicked Wine Run -- 10/3/20 @ 4:00pm *NEW DATE
Clover Dash -- 7/19/20 @ 9:15am
DMACC 5K/Walk Run -- 10/3/20 @ 8:00am *NEW DATE
IMT Des Moines Half and Full Marathon -- 10/16/20 @ 8:00am
COST: $45 -- Register in store or by phone (515-323-3338)