Find A Sports Bra You Truly Love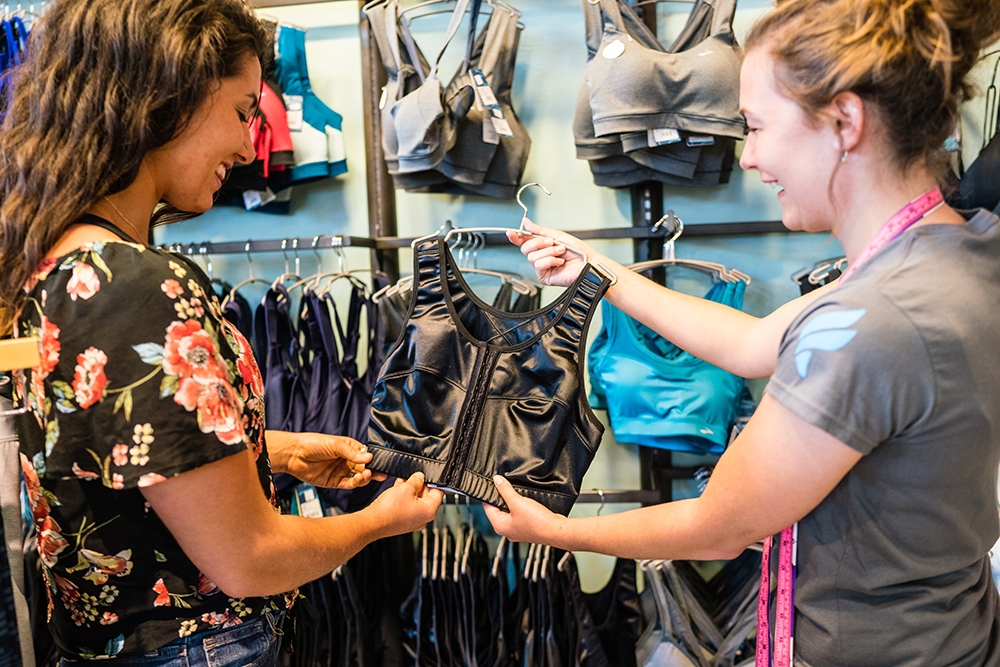 You come to Fleet Feet Des Moines to get the proper fit for your running shoes. Why not let us get the proper fit for your sports bra?
We believe the right sports bra help you feel strong, confident, and comfortable. Above all, the right sports bra lets you be yourself. That's why we have bras for every body and activity.
Our bra fit specialists at Fleet Feet Des Moines will work with you to provide the best solutions for you based on size, activity and needs.
Find your new favorite sports bra and schedule a custom bra fitting at Fleet Feet Des Moines by emailing: sam@fleetfeedesmoines.com