Now in-store by popular demand!
Introducing the first shoe to truly marry the form-improving benefits of a minimalist shoe with the comfort, cushioning and support of a traditional running shoe. The Zero Drop™ platform and innovative foot-shaped design work together to help runners maintain proper running technique and reduce joint impact while freeing their toes to help alleviate foot pain. Trust your instincts and experience the world's first fully cushioned, foot-shaped, Zero Drop™ running shoe!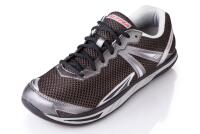 The Technical Stuff:
Weight 8.8 oz
Foot Shaped Design: Male FS-1 Last
NRS: Natural Ride System
FootPod Outsole Encouraging Natural Motion
Quick dry air mesh upper with minimal seams
Asymmetrical Lacing, Heel Claw, and A-Wrap for superior fit
Drilex Premium Liner Strengthen and Support Insoles Designed to be worn without any insoles for Minimalist Runners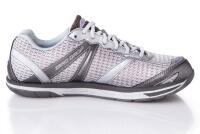 Benefits:
Heel and Forefoot are the SAME distance from the ground
1-to-1 ratio naturally aligns feet, back, and body posture
Zero Drop platform designed to reduce initial impact by 3 - 5x
Encourages better running technique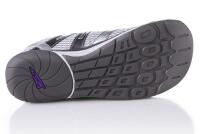 Designed to Reduce:
Forefoot pain
Excessive Pronation
IT Band pain
Runner's Knee
Shin Splints
Give them a try on at the store today! Fleet Feet Sports Annapolis is now carrying the Intuition and Instinct in-store!