A proper nutrition and hydration strategy is the key to achieving your goals. Staying hydrated and fueled, and learning what fuel works for you is just as important as the training you put in!
For specific advice on how to replenish during your activity of choice - whether that be running, walking, cycling, triathlon, or general sport and fitness activities, stop in and our staff will be happy to work with you to help you develop the right nutrition and hydration plan!
Nutrition & Hydration Accessories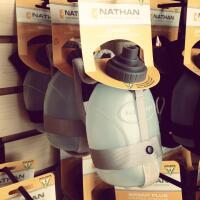 So, you may be wondering... "How do I carry my nutrition and hydration product?" If you've never tried nutrition and hydration "hardware" items before, we know it can be intimidating! The good new is, Fleet Feet Sports Annapolis has an extensive collection of hydration and nutrition accessories, from hand-held bottles to full belt-style systems.
There are many options, and there WILL be at least one that's perfect for you and your needs. We look forward to helping you FUEL!
---
Nutrition + Hydration Brands: