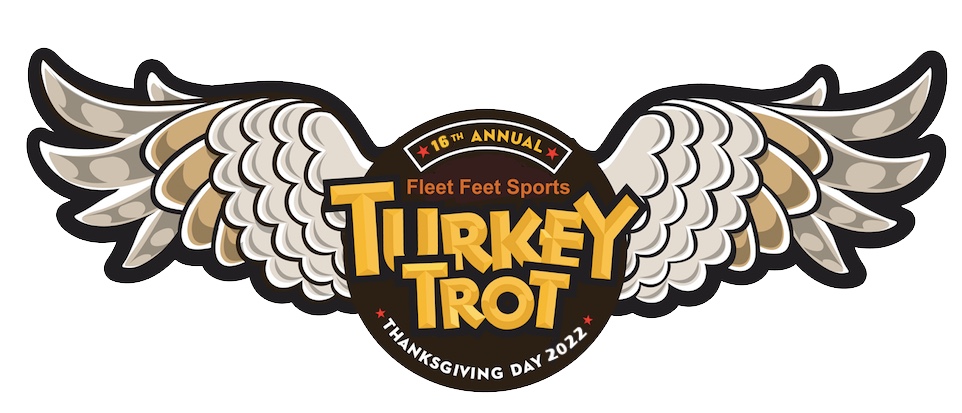 ***16th Annual Thanksgiving Day Turkey Trot 5K Fun Run***
DATE:
Thursday, November 24, 2022 (Thanksgiving Day!) at 9:00am!
REGISTRATION:
Now
through 11:59pm on 11/18/22 registration is online with an option to buy a t-shirt for $15. From
11/19/22 through 12pm on 11/23/22, r
egistration is online and a limited number of t-shirts will be available for sale during packet pick-up while supplies last.
***NOTE: There is NO race day registration and NO race day packet pick-up***
***REGISTRATION CLOSES AT NOON ON NOV 23***
COST:
***NOTE: Prices increase Nov 1st***
*$25 now through Oct 31 (receive a commemorative bib and medal-all ages)
*$35 Nov 1 through noon on Nov 23 (receive a commemorative bib and medal-all ages)
*FREE infants and toddlers (no bib or medal)
*FREE cute doggies and pups (receive a yummy treat)
THE FUN:
Join the Fleet Feet Sports crew as we host the 16th Annual Thanksgiving Day 5K Turkey Trot . The run is a gorgeous tour of downtown Annapolis and will benefit Girls on the Run Greater Chesapeake. This event is not officially timed, but we will have a finisher's clock at the end of the run. The course is not closed to traffic so we ask that participants do their best to remain on sidewalks while walking and running.
Once again we will award several prizes for the best turkey costumes. Are you ready to get creative?
Strollers, kids, and dogs are welcome to join in the fun!
THE COURSE:
Our Thanksgiving Day Turkey Trot will take place throughout downtown Annapolis. The run will start and finish at Fleet Feet Annapolis' original location at 318 6th Street in Eastport (currently Homes for America). FREE parking is available along the streets in Eastport and downtown. PLEASE plan to carpool as best you can.
You can check out the course and make yourself familiar with it here: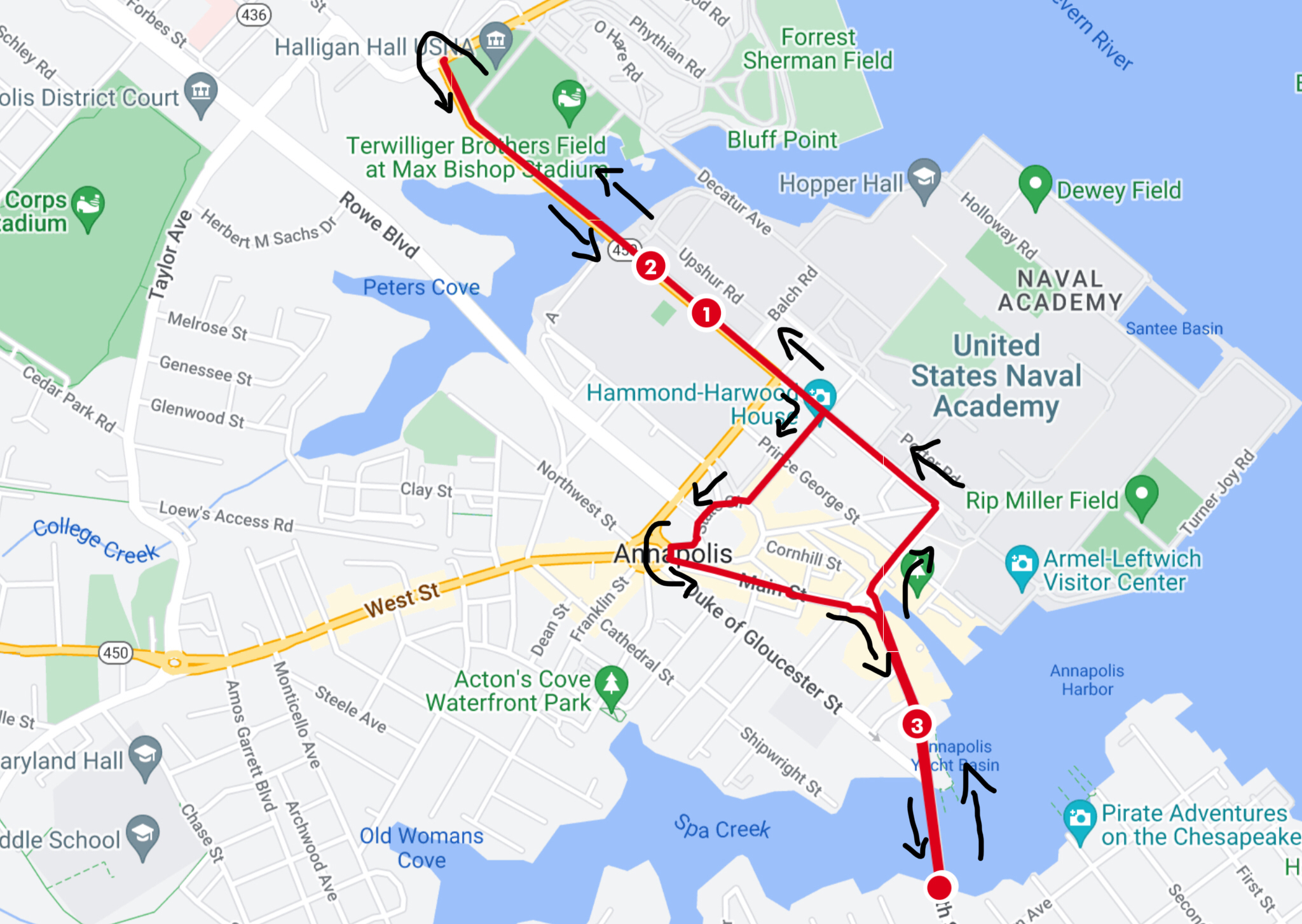 Port-o-potties will be available in the parking lot. We also have bottled water, Naval Bagels, and Marty's famous homemade pumpkin bread after the run!
As in previous years, we will be separate the run into three groups for crowd control on the route.
9:00am - Group 1: 8:30/min mile or faster

9:10am - Group 2: 8:30/min mile - 10:00/min mile

9:20am - Group 3: 10:00/min mile or slower, strollers and pups
T-Shirt and Packet Pick Up:
Packet pick-up starts Saturday Nov 19, 2022 during regular business hours (Mon, Tue, Thu 10am-5pm, Fri & Sat 10am-6pm, Sun 12pm-5pm) and ends at 12pm on Wed, Nov 23rd. ***NOTE: The store will close early at 3pm on Wed, Nov 23rd so if you register last minute, allow enough time to get your bib before 3pm***.

We are located at 2572 Solomon's Island Rd, Annapolis, MD 21401 in the Annapolis Harbour Center shopping center.

Packets may be picked-up by friends or family with just a first and last name. Participants MUST be registered and wearing a bib to participate.
***NOTE: Once registered, no refunds will be available, even in the event of inclement weather.***
Volunteers...we would love to have you join us!
We are in need of course monitors and folks to pass out medals and food at the finish line. Please email marty@fleetfeetannapolis.com if interested!
Sponsorship Opportunities:
If you are interested in sponsoring this event, please email marty@fleetfeetannapolis.com for information.
REGISTER HERE
Our Awesome

Sponsors: