This is REALLY cool data!
The running app Strava recently revealed heat map data showing the most popular running routes in Springfield (and around the world).  There was even some controversy as the heat map revealed the locations of secret US military bases.  But no need to worry, no individual data can be pulled from it.
The map below shows Springfield glowing bright, surrounded by Willard, Rogersville, Ozark, Nixa, and Republic.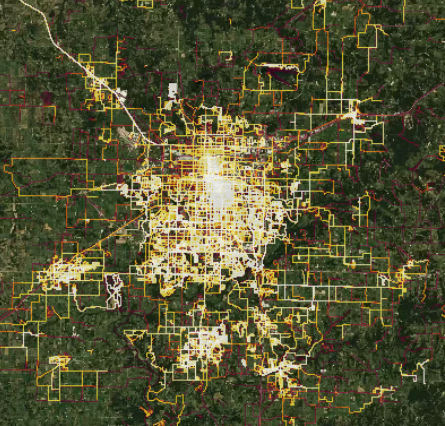 Zooming in, we can see center city, especially the Missouri State University area, glowing brightest.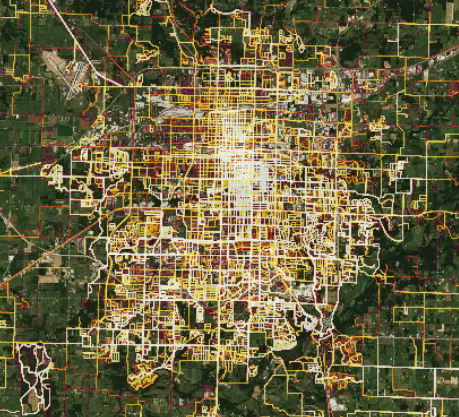 Closer inspection reveals the Ozark Greenways' Galloway (lower right, running north-south) and South Creek Trails (center, running east-west), two of our favorites in town.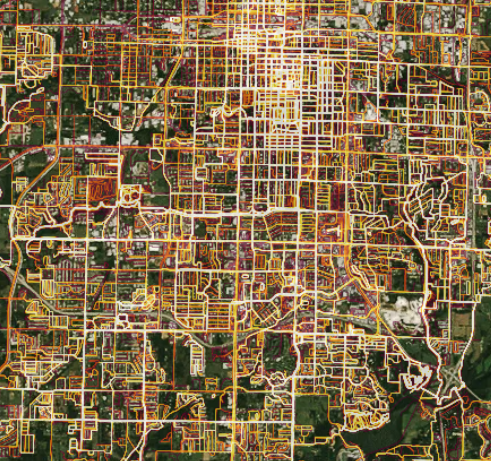 Interested in getting on Strava?  It's easy to join at Strava.com or on their app in the app store.  It started for cyclists but now supports runs and swims too.  You can exercise with the app open on your phone to track your miles or you can set your Garmin account to forward your data to Strava.