At Fleet Feet Sports, we strive to put on the best training programs in the city.  We seek excellence in everything we do and take great pride in experience we provide.  But we don't expect you to just take our word for it, check out what the participants in our Spring Training program had to say:
"The group camaraderie -- it helped keep me accountable, and I met some new friends in the process!" 

"The structure was a great value for me. I also really enjoyed the yoga sessions."

"The group dynamic. Many veteran runners sharing about their experiences. Yoga for sure. Yoga has helped me so much with my flexibility. Hope it continues in future training sessions."

"The motivation that both the group itself provides as well as the great people at Fleet Feet."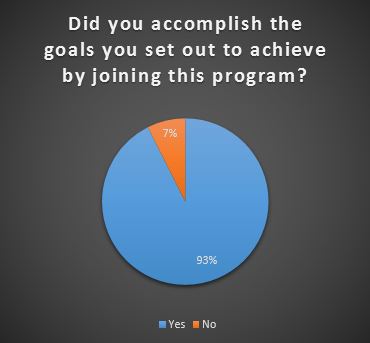 People join our programs for many reasons.  From weight loss, to increasing speed, to finding a fun social atmosphere to train in.  Our programs are set up to deliver on each of these items and are flexible enough to help meet your needs, whatever they may be.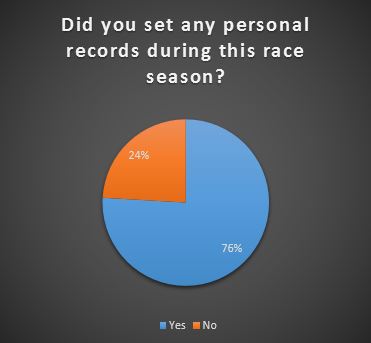 We utilize a proven training schedule with all of our training programs.  Utilizing long runs, speed work, and hill repeats, we are able to help you not only complete your goal races, but increase your strength and speed in the process.  We also offer an adapted advanced training schedule to help push those with loftier goals.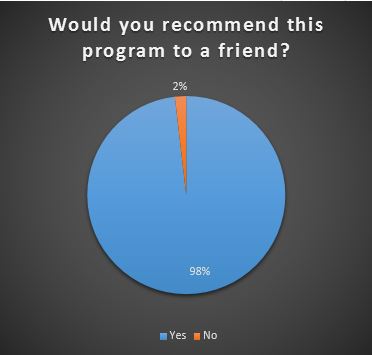 One of our biggest goals for our trainees is to have a good time.  Despite the obstacles and road blocks that sometimes lead to missing the mark on race day, we find that our folks have a blast training with us and keep coming back (and they bring their friends!).
Ready to sign up?  Check out the details here!
(All comments and percentages are a combination of responses to a survey sent to 199 training participants from our 2015 Spring Half Marathon, 2015 Spring Full Marathon and 2015 Triple Crown of Running training programs. )