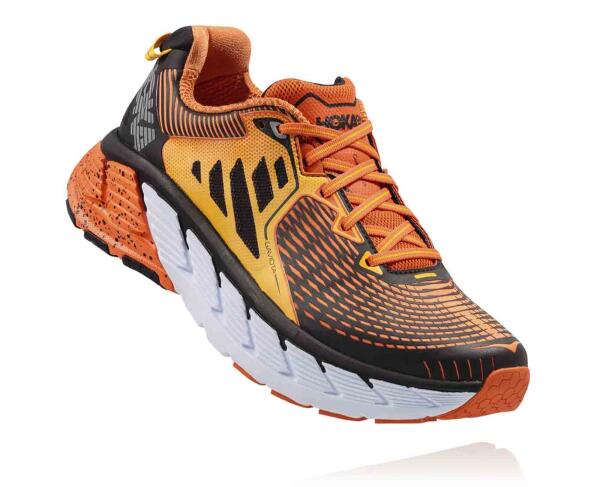 The Gaviota compliments the Arahi in our dynamic stability line, however the Gaviota features our proprietary blend of RMAT and EVA for a more durable, comfortable ride that doesn't lack in cushioning and comfort.
The Gaviota offers this stability with our J-Frame technology, just like sister shoe the Arahi. However, the J-Frame is built using RMAT instead of EVA, which is a more durable and more resilient material. The J-Frame also wraps around the heel and extends through the first metatarsal head on the medial side, which is ideal for forefoot overpronators. If you're looking for a more responsive, supportive, yet well cushioned ride from HOKA, look no further than the Gaviota.
Coming in Mid January!