Where: Fleet Feet Sports Knoxville
Date: Thurs 05.19.16
Time: 7:15 PM
Speakers: Sean Burris & Barbara Parker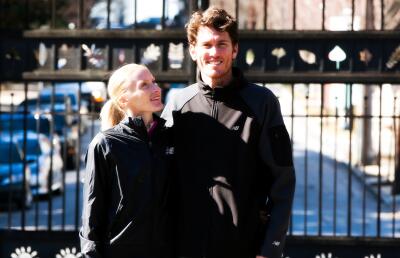 Sean Burris, our New Balance rep, is husband and coach to Barbara Parker, a 2-time Olympian, British Record Holder and 3-time All-American. Sean and Barb first met at FSU where they ran and were coached by Karen Harvey and Bob Braman. For the 2008 and 2012 Olympics, they decided that as her husband, Sean knew Barb best and decided to start coaching her. According to Sean, Barb is his first, last, and only athlete :). Sean and Barb now reside in Murfreesboro with their daughter Riley. Aside from running, their interests include family, biking and gardening. 
Sean and Barb will be discussing the psychological approach to running and training. Barb and her coach (Sean) will also talk about their experiences heading into the 2008 and 2012 Olympics. Specifically for the 2012 Olympics, they decided to head into it exploring every opportunity and to not leave a stone left unturned. Dr. Stan Beecham was a person that they work with and helped Barb tremendously. In fact, Barb is featured in Chapter 6 of his book, featured at http://drstanbeecham.com/. 
Be sure to stick around for some Q&A afterwards!
Barbara Parker competing in the steeplechase event.