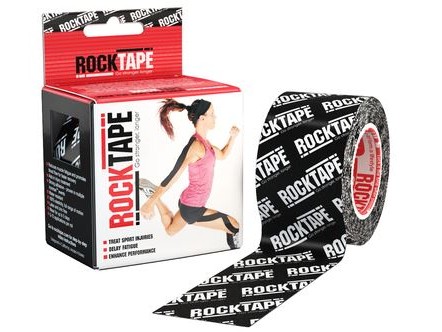 What: Get Rock Taped by the experts from HealthSource Knoxville West before the big half marathon weekend!
Where: Fleet Feet Sports Knoxville
Date: Thursday, October 30th
Time: 4:00 - 6:00 pm,
      by appointment or walk-in
Prepare your muscles for the Do the Double Half Marathon Challenge and make an appointment for a free taping at Fleet Feet Knoxville! HealthSource Knoxville West will be here at the store with Rock Tape to tape runners and walkers before their big race. Rock Tape is used to treat many common running injuries, and to help boost performance. It works by lifting the skin away from the muscle, which helps decrease fatigue and improve form by allowing the blood to flow more freely.
After you get taped, get your legs moving and join us for a group run from the store, starting at 6:00 pm. We'll be having our annual Halloween Fun Run, so don't forget your costume!