The Gu Stroopwafel is now available at all Fleet Feet Sports-Chicagoland locations.  This addition to our nutrition selection is designed to be consumed before and during activity. They contain all the nutrients you need to have your best workout.
Carbohydrates, both simple and complex for immediate and long-lasting energy
Amino Acids to prevent muscle fatigue and repair muscle damage even while on the move
Electrolytes to keep your muscles working efficiently and replenish what is lost when you sweat.
The Stroopwafel comes in 4 different flavors, all either 140-150 calories:
Caramel Coffee: contains 20 mg caffeine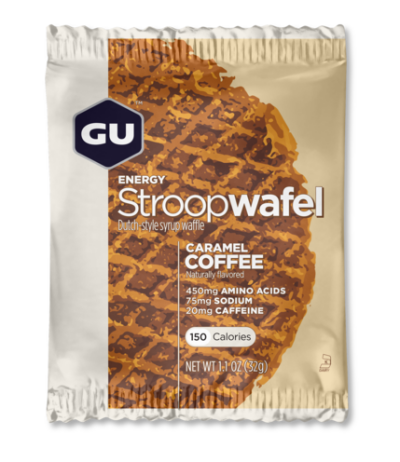 Salty's Caramel:  no caffeine, twice the amount of sodium as Caramel Coffee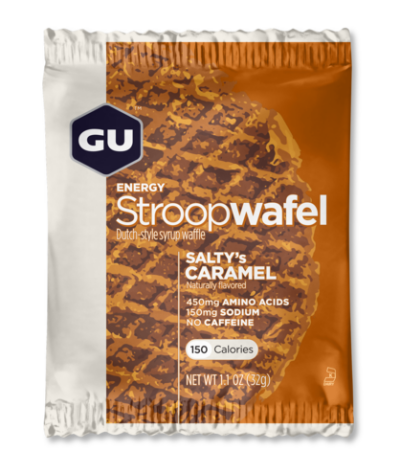 Salted Chocolate: Gluten Free, 150 mg sodium, and no caffeine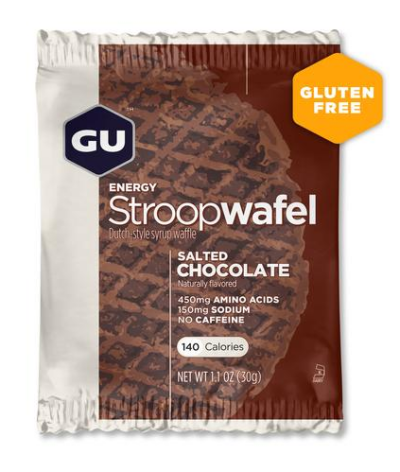 Wild Berries: Gluten Free, half the sodium of Salted Chocolate, 20 mg caffeine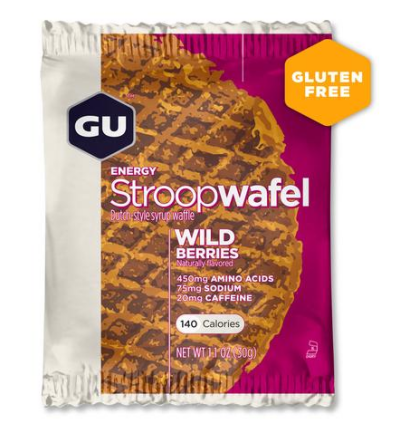 These waffles are $1.50 each, but you can save 15% when you buy a box.  The Gu Stroopwafel comes with 16 waffles in a box and you can mix and match flavors to make a box.