Spring 2023 Training Programs

5K FINISH Training Program
Our national, award-winning program has helped thousands of people complete their first 5K. 5K Finish (formerly No Boundaries) is a walking, walk/run interval, and beginner-runner training program structured to help you cross the finish line of a 5K (3.1 mile) race in just 12 weeks. The program includes two weekly workouts, a training plan, pacers at your speed, customized coaching, educational opportunities and more! It's not just about completing a 5K, it's also about changing your mindset, adjusting your lifestyle, and becoming the best version of yourself! The goal race will be the Run for the Red, White, and Blue on May 27th.
Group runs are held every Tuesday at 6pm and Saturday at 8am.

Registration for 5K Finish is OPEN & available HERE!
*There are NO fitness prerequisites for this program.
__________________________________________________________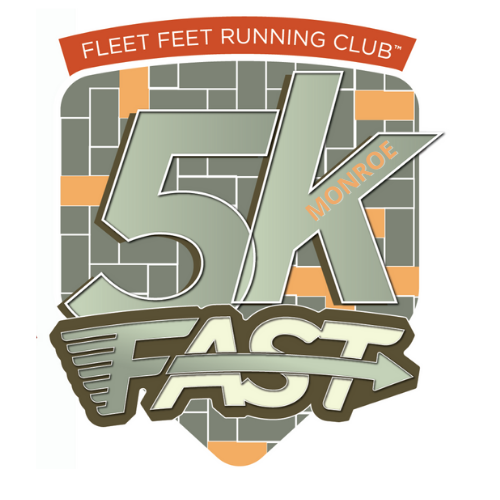 5K FAST Training Program
You've got to have it! The need. The need for speed! Incorporating speed training into your workout is a beneficial way to improve fitness and teach your legs to turn over more quickly, all while mixing up the weekly running mileage. Whether you currently run a pace like a 7-minute mile, 10-minute mile, or 13-minute mile, speed training will make you stronger and faster. This 12-week training program meets twice a week with group sessions ranging from 1 to 4 miles that focus on form drills, dynamic warm-ups, various speed workouts, and having fun! 5K FAST is for experienced runners who have made the transition from completing to competing and who have been following a structured training program for at least one year. Training initiatives include stride efficiency, 5K specific "fast twitch" endurance, aerobic endurance, versatile race pace efficiency, and post-run recovery and injury prevention. Working from your current starting point, speed training will help you develop speed, as well as prepare you for a great kick and finish at any 5K! The goal race will be the Run for the Red, White, and Blue on May 27th.
Group runs are held every Tuesday at 6pm and Saturday at 8am.
Registration for 5K FAST is OPEN & available HERE
Questions? Email emilye@fleetfeetmonroe.com
__________________________________________________________
Registration includes the following Training Program Perks:
• 12 week training schedule
• Fleet Feet Training Program Shirt and more
• Entry into culminating race
• Clinics on topics such as: injury prevention, race prep, nutrition, gear and more
• A safe, supportive environment for all athletic abilities
• 2 weekly organized, coached and mentored workouts
• Instant friends and great camaraderie
• Supportive and encouraging coaches and mentors
Important Dates & Details:
- Cost: $100
- Informational Meeting: Tuesday, February 21st at 5:45pm
- Training Start Date: February 28th at 6pm
- Race Day: May 27th
- Goal Race: Run for the Red, White, and Blue
__________________________________________________________
Pacers Wanted:
More information can be found HERE!
---
Filter by Program Type: All