The Fleet Feet team is comprised of the most passionate individuals in running specialty. Their focus is centered around giving our guests the best possible experience time after time as well as ensuring you achieve your needs in lifestyle, fit, customer service, training and product.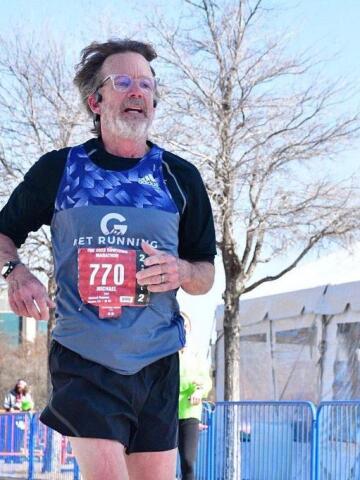 Mike Fronsoe
General Manager
Hi! I'm Mike and I was the previous owner of Fleet Feet Monroe from 2017-2022. I just couldn't stay away. I am happily married to Sonya and have a son, Ashton and a daughter, Kristyn. I am an avid runner and Florida Gator fan. My goal is to honor Christ in all things. I am grateful to be back serving our wonderful community.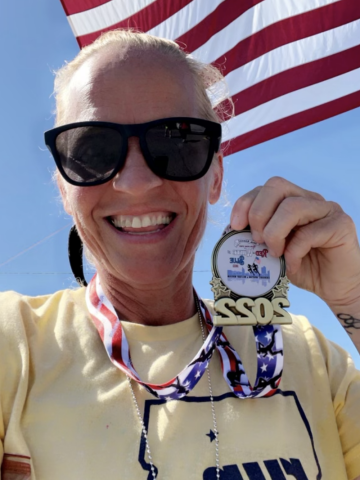 Emily Essex
Retail Experience Manager and Training Program Coordinator
Emily Essex was born and raised in NELA. A graduate of University of Louisiana Monroe and Grambling State University, Emily has been in the sports/athletic world for years. She began working at Fleet Feet Monroe as a part-time position in the summers but quickly grew to love the mission and customer service aspect of the job. She became in Training Program Manager in August 2022 and is now the Retail Experience Manager for the store. Have questions about training programs or any general store information? Contact Emily or come by the store!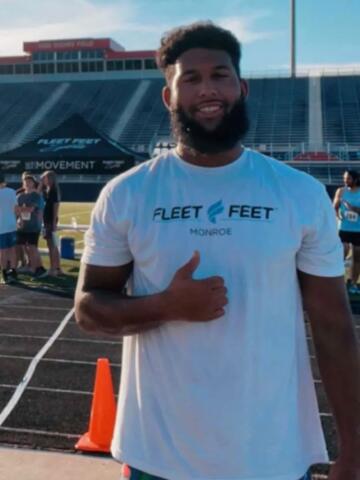 Trey Williams
Assistant RXM and Marketing Coordinator
Trey is a former ULM Football player and Tennis Pro at Monroe Athletic Club. Trey's love for sports and shoes drew him to Fleet Feet Monroe. He is excited for his future as Assistant Retail Experience Manager and Marketing Coordinator. Trey is ready to take Monroe by storm in his new positions. If you're interested in partnering with Fleet Feet Monroe or have questions about events, Trey is your man!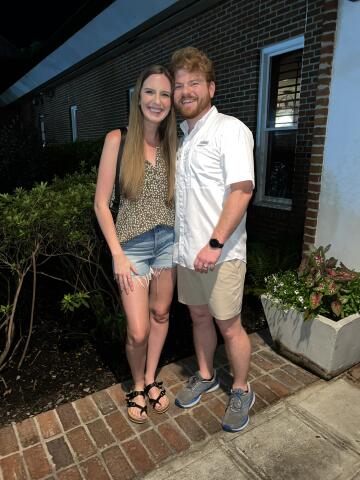 Kaitlin Malone
Inventory Manager
Hi! My name is Kaitlin Malone. I graduated from ULM with my accounting degree in 2019. My husband and I lived in DFW for 2 years after graduation but moved back to NELA summer 2022 to be closer to our families. I have been involved in sports all my life, but my favorite one was finding cross country & track in high school. I ran for WOHS 4 years & ULM for a year. Running and traveling are my favorite hobbies! I'm so excited to be using my accounting background at Fleet Feet and dive into serving our community!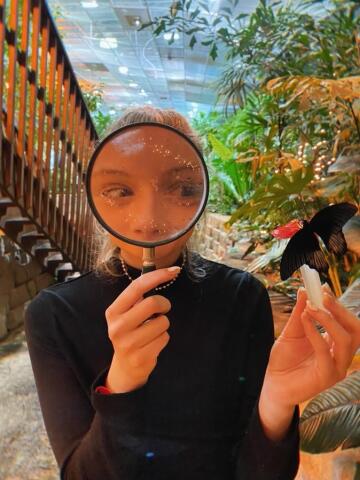 Hannah Hudnall
Team Leader
Hi! My name is Hannah! I am in the Medical Laboratory Science Program at ULM. I have been a part of the Fleet Feet team for three years! I love working in run specialty because I get to meet and help people from all walks of life that have similar interests as me!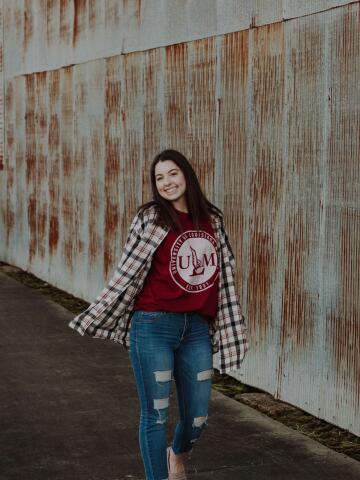 Regan Huffman
New Hire Training Coordinator
Hi! My name is Regan and I'm a recent college graduate in Business Finance. My hobbies are playing tennis, baking, and taking my dog for walks at the park. I have always enjoyed helping others and love the family atmosphere Fleet Feet provides! I love the personal connection I get to make with each customer that I get to outfit!
Kennedy Jones
Fit Specialist
Hi! My name is Kennedy Jones and I am a nursing student at ULM. I am also a member of Alpha Omicron Pi. I have been a part of the Fleet Feet Team since May 2022. I love getting to help customers find exactly what they are looking for!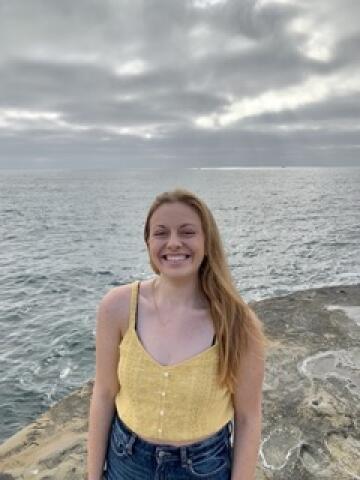 Kaye Bowden
Fit Specialist
Hi! My name is Kaye, and I am originally from Walker, Louisiana. I moved to Monroe in 2019 to start school at ULM where I ran track and cross country for two years. I am currently a senior studying Kinesiology, and I am excited to graduate soon! I am thankful that running lead me to my job at Fleet Feet because I have met some amazing people and become more involved with the running community in Monroe.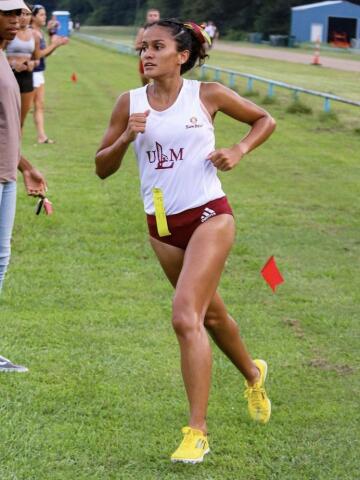 Eliana Battle
Fit Specialist
My name is Eliana, and I am a sophomore at ULM majoring in psychology. I am from San Antonio, and I came to Monroe to pursue my degree while running track and cross country for ULM! Hobbies I have besides running are cooking/baking and sometimes sewing. I have a three year old son named Kane.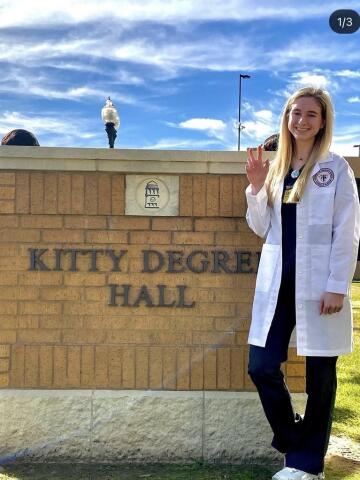 Kelly Flanagan
Fit Specialist
Hey, my name is Kelly Flanagan! Some of the things I enjoy doing are running, spending time with friends and family, and playing with my dog. I'm currently a nursing student at the University of Louisiana Monroe. With that being said, I have a huge passion for helping people, and I am excited to help our customers find the shoes they need or give them tips on running!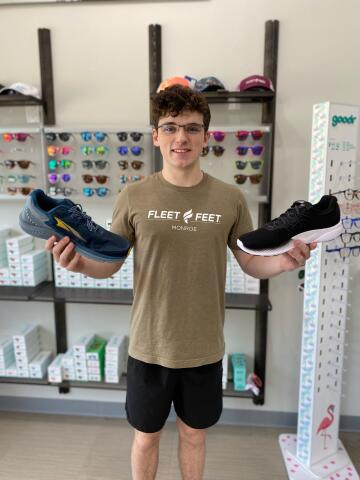 William Foster
Fit Specialist
Hey! My name is William Foster. I am currently a Computer Science Major at The University of Louisiana of Monroe. In my free time I enjoy hunting and being outdoors. I've been working at Fleet Feet since early 2022. My favorite part of my job is getting to have such personal interaction with every customer.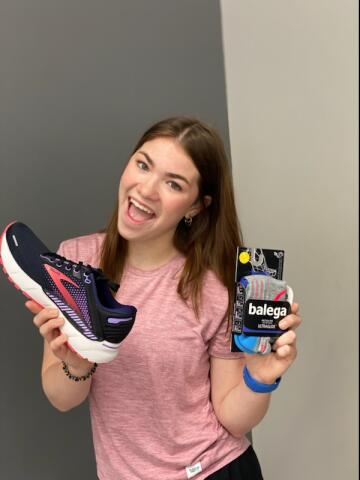 Sophie Booth
Fit Specialist
Hi! My name is Sophie and I am in the Pre-Nursing Program here at ULM. I am a Monroe native and some of my hobbies include caligraphy, paddleboarding, and Zumba. I love having the ability to serve our customers and enjoy being able to get them the right fit!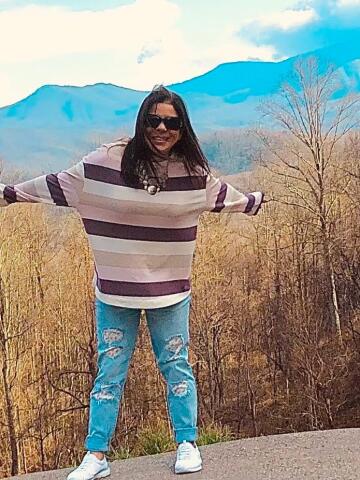 Kacey Roberts
Outfitter
Kacey Roberts is a Monroe native with two boys, Tanner and Gavin. Wanting to get out of medical billing and coding, she applied to Fleet Feet Monroe to start a new adventure. She loves it and has earned the title of "Mama Kacey" in the Fleet Feet family. You can see employees munching on her delicious goodies and treats she brings them in the back. We are so glad to have such a hard working employee on our team!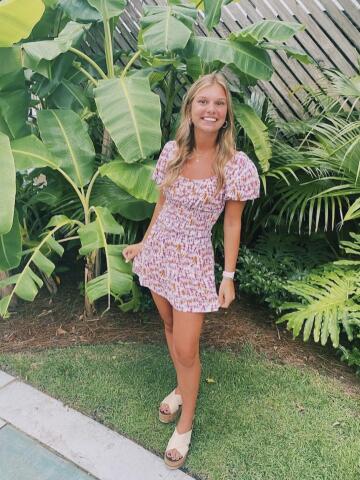 Caroline Pleasant
Outfitter
Hey, I'm Caroline! I am a senior at OCS and plan on pursuing a degree in Nursing at Louisiana Tech University next Fall. I am also a small business owner and have my own jewelry brand. Some of my hobbies include playing tennis and running. I am new to the Fleet Feet Team but I look forward to growing and accomplishing personal goals with this great group of individuals!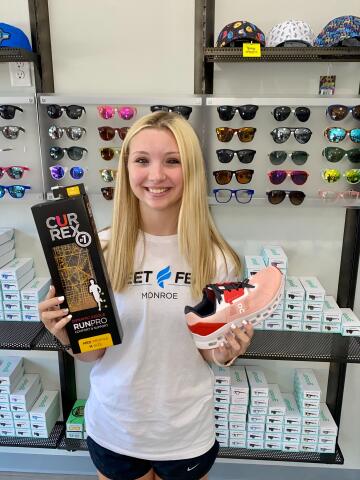 Cierstyn Donaldson
Outfitter
Hi! My name is Cierstyn Donaldson, I'm a Junior in Highschool. I am an Allstar Cheerleader for Xstreme Athletics here in Monroe. I am new to Fleet Feet and I enjoy being interactive with customers and being able to make a person smile as they leave!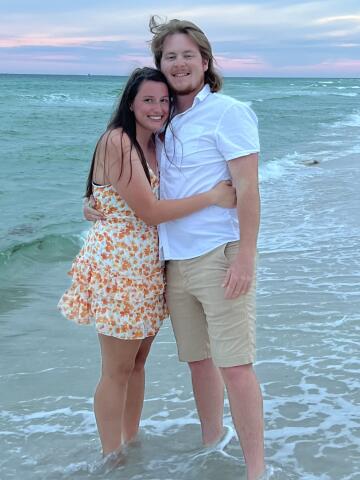 Gracie Zimek
Outfitter
HI! My name is Gracie and I am in the Pre-Nursing Program at Delta Community College. Some of my hobbies are tennis, hunting, and walking my dog. I am new to Fleet Feet but I am super excited to see where this journey will take me.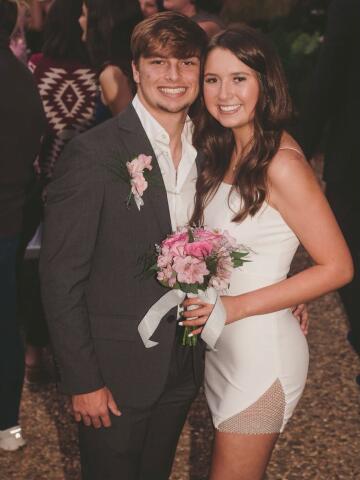 Seth Clampit
Outfitter
Hi! My name is Seth Clampit, I am a senior at West Ouachita High School. I am a two sport athlete which includes football and track. I plan on pursuing my dreams of playing football at the college level while getting a degree in business. I am new to the Fleet Feet Team, and I am very excited to be working and accomplishing things with a great group of people.