The Jingle Bell Run/Walk for Arthritis will take place Saturday December 12. Read Emily's story and how you can help in the fight against arthritis.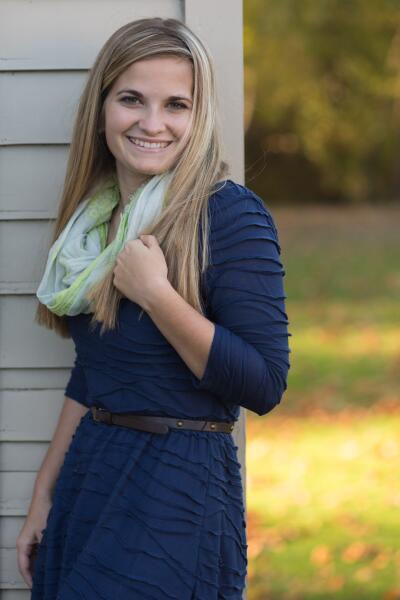 Hi, my name is Emily and I am 16 years old.  I was diagnosed with juvenile arthritis about 4 years ago.  When I first went to the doctor, I had pain in my knees, ankles, wrists, fingers and hips.  My pediatrician did a lot of tests and referred me to a pediatric rheumatologist.  After more tests, it was determined that I have enthesitis related juvenile arthritis.  I found it difficult to move in the mornings because my joints were always stiff and sore.  I would sometimes cry from the extreme pain that I was in.   I tried physical therapy but that did not take care of the pain.
At the suggestion of my rheumatologist, I began taking oral medication to help with the pain.  After trying a variety of medications, I eventually began taking methotrexate once a week.  It did help somewhat but I was still having the original pain in addition to pain in my shoulder.  Therefore, the dosage was increased and that meant that I needed to begin taking methotrexate by injection.  I currently do an injection once a week which seems to control most of my pain; however, it makes me sick on that day. 
Staying active and exercising really makes a huge difference.  I like walking my dog, Addy, and I continue to play softball in the spring.  I try not to let the arthritis control my life.
Last year was the first year that I was involved in the Jingle Bell Run.  I decided to form a team and train for it.  I was able to run the 5k and felt great about raising money to try to help other kids like me dealing with arthritis. 
I'm excited about being a part of the Jingle Bell Run again this year. 
Participation in the Jingle Bell Run on Saturday, December 12th helps to support programs and services that help kids like Emily to live a full life by funding programs such as Juvenile Arthritis Camp as well as scientific discover to find a cure.
Please be a Champion of "Yes", yes to helping 2.9 million Pennsylvanians,  including  12,000 children,  who are diagnosed with one of over 110 forms of Arthritis.  Join today: www.jbr.org/Harrisburg or make donation to Emily's team:  Emily's Elves.