Shelby and Fred Joslyn
We love being part of the Harrisburg community. We're passionate about helping others achieve their fitness goals, so being able to operate a Fleet Feet store is a dream come true. We have worked in the running and walking industry for many years and we love supporting healthy living in central PA. It's truly a pleasure to help each and every one of you who walks through our doors.
Fred has coached thousands of runners over the past 10 years. He has coached a broad spectrum of participants ranging from walkers and new runners to avid marathoners. Fred began coaching at the collegiate level coaching at Binghamton University and Cortland University. He began coaching community based running programs in 2010 and has been helping people achieve their goals ever since.
Fred's love for running is evident. He has not taken a day off of running in over 17 years—do not try this at home. He was a Division 3 National Champion at Cortland and he qualified for the 2012 Olympic marathon trials. He has run the Berwick Run for the Diamonds 12 times, the Steamtown Marathon 4 times and the Boston Marathon 5 times. He was also a member of the 2016 USA 50K championship team.
Fred and I met in high school and he is the person who inspired me to become a runner. I was lucky enough to run cross country and track and field at Syracuse University and have even run a few marathons including the Steamtown Marathon, Detroit Marathon, Boston Marathon and, of course, the Harrisburg Marathon.
We have three kids, Chloe, Gabriel and Jameson.
If you see us around, please share your story! We'd love to hear it.
We'll see you on the roads!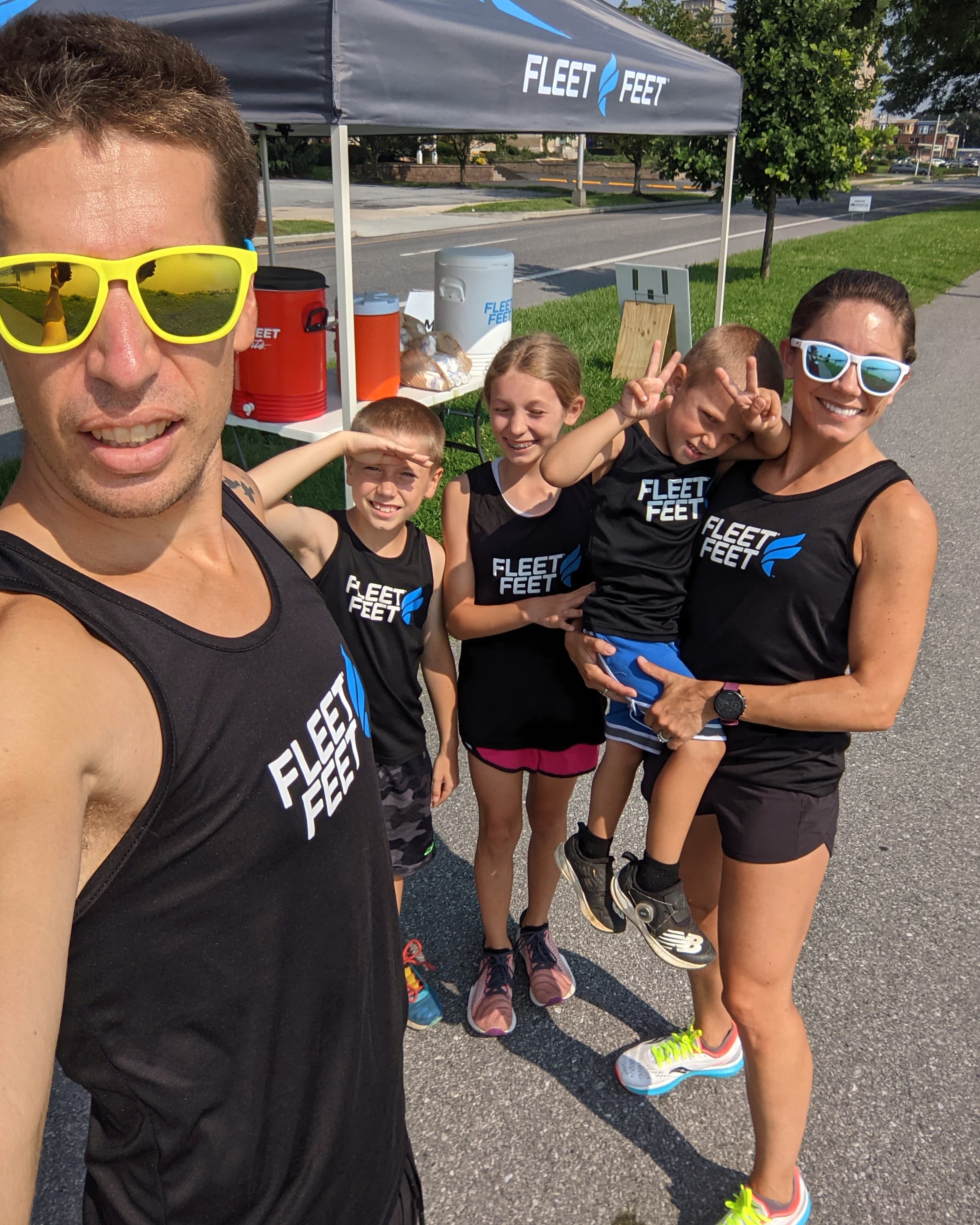 Fred, Shelby, Chloe, Gabriel and Jameson Joslyn


Locations
Harrisburg
4640 High Pointe Boulevard
Harrisburg, PA 17111
M-F: 10am - 7pm
S: 10am - 6pm
Su: 12pm - 4pm

View Store
Mechanicsburg
6416 Carlisle Pike
Mechanicsburg, PA 17050
M-F: 10am - 7pm
S: 10am - 6pm
Su: 12pm - 4pm

View Store