Fleet Feet Chico Upcoming Events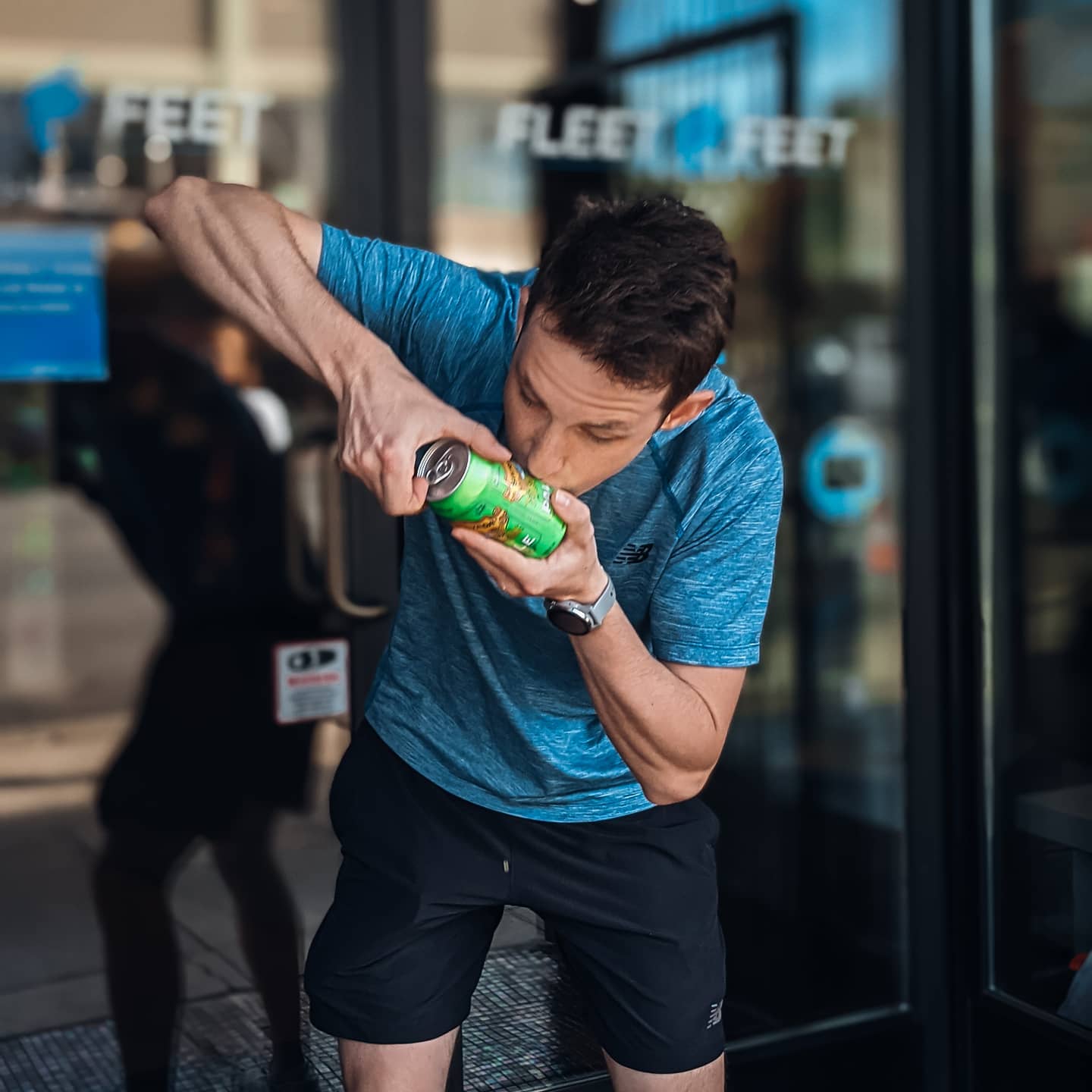 Holiday Beer Relay!
Join Fleet Feet for a fun Christmas Activity. We will be hosting a Holiday Beer Relay on December 14th at Fleet Feet Chico at 5:30pm.
How does the relay work?
With your team of 4 you will decide what order you and your runners will run.
Each runner will start my running a mile (see route) and upon return you will "slam" a cold beer! Once your beer is done, the next runner will start.
Can you skip the beer? Yes, but a min will be added to your team's time.
First team to have all 4 runners finish their mile and beer wins!
Other Categories:
Best holiday attire
Most spirited team
Best Chugger
Prizes will be awarded to the top team in each division.


Registration for this event is now open on and will be limited to 10 teams of 4, so start building your teams!

Event Entry Fee $5 per person and an unwrapped gift that will be donated to a local child in our community.
Only ONE person from each team will need to register. Waivers will be available at the race during check in. No runner will be allowed to run unless a waiver is signed.
All runners will receive a race beer and a "recovery" beer.
**Note** If you have any specific allergies, you will need to supply your own beer.
Come out and join the fun!
Cost: $5.00 per person and we are asking for an unwrapped gift donation that will be donated to a local charity.
($20 per team and 4 unwrapped gifts)
When: December 14th, 2023
Time: 5:30pm
Where: Fleet Feet Chico, 241 Main St.
Registration will close on 12/13/23 or when we max out!
_________________________________________________________________________________

Hello Runners and walkers. It's the best time of year, FALL!!! The parks are cooling down and the sun sets are so beautiful!! Right now, as we slowly move through the holiday season and await our next training cycle in January, we need to continue to stay active and healthy!
This year we are changing things up and want to invite you to join us for a Holiday Hustle Milage Challenge! In leu of our regular winter training program, we are offering a challenge that will allow you to get your miles in a time that works for you! We will offer a once-a-week group runs, along with suggested routes and workouts for the holidays.
How the challenge will work:
You set the pace. The goal is to stay active and moving through the holiday season. To make this happen we are going to have a mileage challenge to help us stay accountable! 100 Miles from Turkey Day to the Ball Drop, let's go!
You can run, walk, skip or crawl to get to your 100 miles. These miles are active miles outside of your everyday routine.
What counts:
Walking the dog, going for a run, coffee walk with friends, skipping down the street or parking way down the street to walk to school or work.
What does not count:
Everyday walking at work or school. Walking around Winco, chasing the kids around the house.... (or maybe that should count)
You track your miles on whatever device you have. Can be your phone via various applications or a smart watch, then log the miles on the result page. That easy!
To hit your 100 miles, you will need to do an average of 2.7 miles per day, totally doable! Some of you might hit this early, awesome! Some might be running circles on New Years Eve trying to finish it up! How you get it done is up to you.
Group meet up!
We will meet once a week to get some miles together and help keep each other on track!
Those dates are as followed:
11/ 23/23 - Not officially our group run but get out and run or walk the Run for Food in Lower Bidwell Park on Thanksgiving Day! Great way to kick off your challenge!!
12/2/23 - Saturday Morning at 8am at Fleet Feet Chico
12/10/23 - Sunday Morning Cafe Run at Bidwell Perk (664 E. 1st Ave.)
12/14/23 - Thursday Evening fun at the Annual Beer Relay! (additional cost of $5.00 and an unwrapped gift)
12/17/23 - Sunday Morning at 8:00am at Fleet Feet Chico
12/20/23 - Holiday Light Run - Location TBA at 5:30pm
12/31/23 - Sunday Morning at 8:00am at Fleet Feet Chico | Last run of the year!
Bonus:
1/1/24: First Run of the Year! Celebrate your success and start the new year off right with the first run of the year!
*Coffee and breakfast snacks will be provided
Tracking:
To log your miles, you will visit the race page and follow the instructions available here.
* Holiday Hustle Challenge Tracking Link
All participants who complete the End of the Year Mileage Challenge will receive an amazing surprise gift from Fleet Feet Chico! We will reveal the item and design soon!
Email us pictures of some of your adventures and we will post them on social media.
______________________________________________________________________________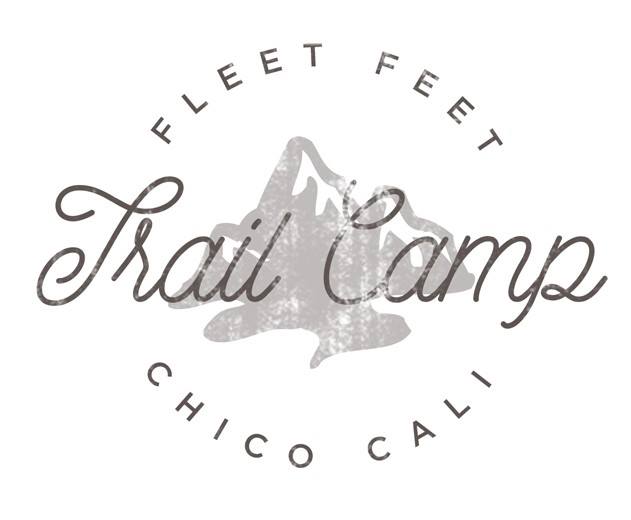 Registration is open NOW!
Camp Dates have been moved to August 18th-20th
Due to a heavy winter this year the amout of clean up and damages have forces us to move camp to August.
Can't wait to see you then!
Camping and Trail running, can't get much better then that! Join us for our first summer trail camp!
Join Fleet Feet Sports Chico for three days of wild trail running fun at Little Grass Valley Reservoir!
Three days, two nights, four runs and a whole lot of run!
Get ready for a fun weekend including:
Daily trail runs on the beautiful reservoir and the surrounding trails. Distance options for all levels!
Clinics and Shoe Demos
Recovery zone with yoga, massage, and relaxation
Cornhole, bonfire, s'mores, and more!
Delicious homemade meals, adult refreshments, and snacks will be provided. (Please email shawna@fleetfeetchico.com for dietary restrictions)
Lets not forget an amazing swag bag with one-of-a-kind goodies inside and a beautiful lake view!
All you need is your tent, sleeping bag, clothes and running shoes and be ready for a great weekend! (maybe a toothbrush and a few other items too)
When: June 28th - June 30th, 2024
Where: Little Grass Valley Reservoir / Red Feather Campground
Registrion to open soon! Stay tuned!
For more information or to sign up email shawna@fleetfeetchico.com
**Informational email will be send out to registered runners two weeks before the trail camp.
This will include packing tips, carpooling and driving directions to the site.
__________________________________________________________________
Monthly Cafe Runs with Bidwell Perk
Join Fleet Feet Chico for a new monthly fun run with Bidwell Perk!
Sundays are a great day for a recovery run, and what is a nice recovery run without a warm cup of coffee at the end!?!
Starting August 13th Fleet Feet Chico with be partnering with Bidwell Perk to offer a Free Fun Run on the second Sunday of EVERY MONTH!
Come to Bidwell Perk at 8:00am to meet up with the morning run crew, head out on a beautiful morning run and finish at Bidwell Perk for a complimentary cup of fresh brewed coffee! (First Cup complementary)
Mark your calendar for the remaining dates for 2023/2024:
December 10th
January 14th
February 11th
For more information about this or any other event please contact shawna@fleetfeetchico.com
__________________________________________________________________________
We're more then just a running store, we're a way of life.
Each month we hold a variety of FREE Fun Runs, Clinics and special in store events!
You can track all of our upcoming events on Facebook , Instagram and on our new Fleet Feet app (available on Apple and Android)