Fleet Feet Chico Upcoming Events
-----------------------------------------------------------------------------------------------------------------------------------------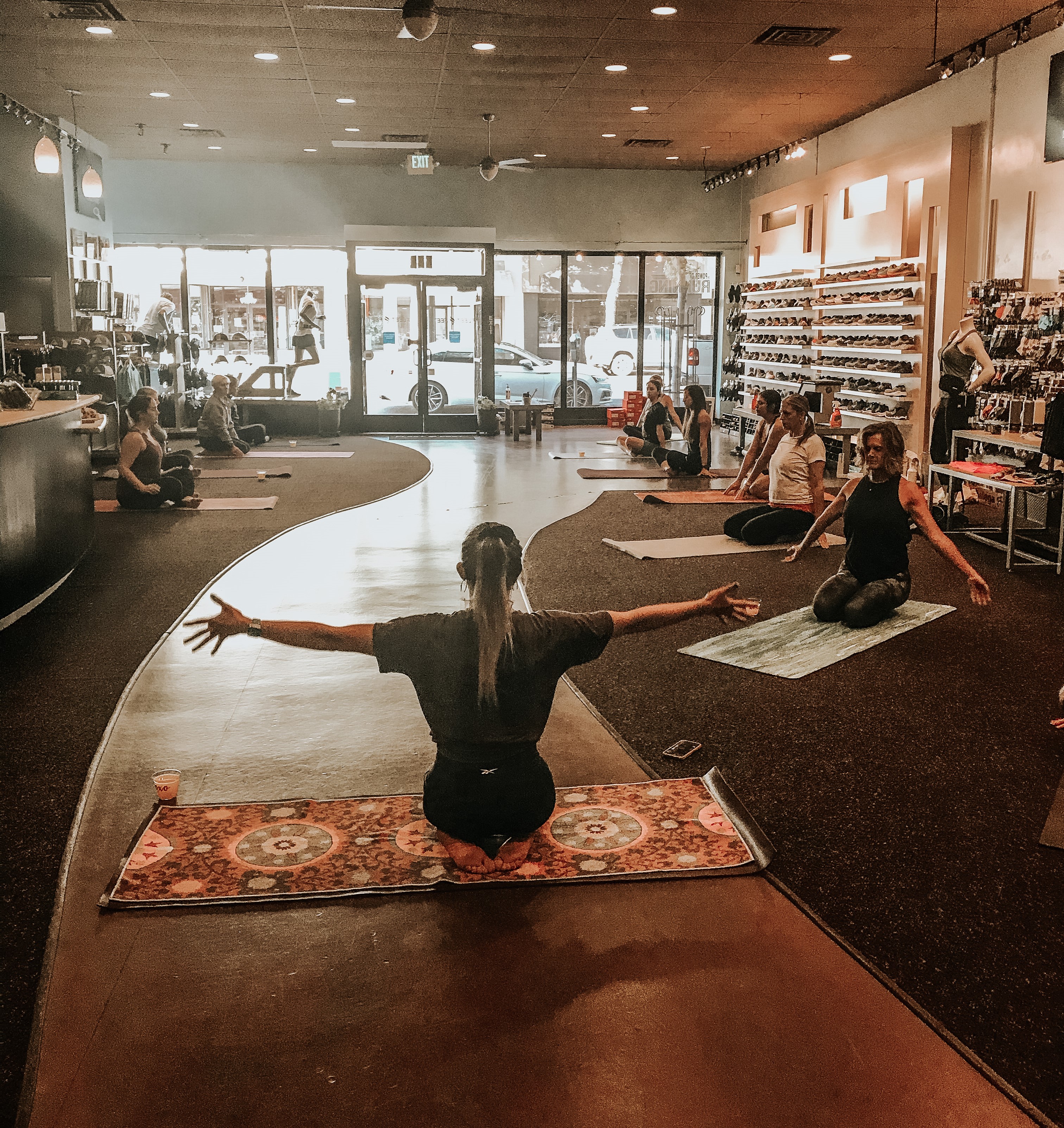 Sunday Yoga Class with Karlie
Are you interested in adding yoga to improve your running life? If so, come join us on Sunday, September 26th at 9:00am for our Sunday Morning Yoga. This is a Free event offered to all our running community. A donation collection will be available for our instructor.
Yoga can be of immense benefit for runners seeking a cross training method, as well just an overall great way to reduce stress. Yoga helps loosen and lengthen all the muscles of the body, to reverse the muscle tightness caused by running, and to make your body more flexible and stable. Yoga helps align the muscles and bones, so that your body functions more efficiently, you experience less stiffness and you're at a lower risk for injury. Yoga's focus on alignment can help correct the postural and gait problems that often lead to knee, hip and back pain.
Yoga also offers a full body workout that can greatly increase your overall strength and stamina. Yoga's emphasis on controlled breath helps to strengthen the respiratory system. Yoga also teaches an awareness of breath and body that can relieve the tension of competitive running and make runners more aware of possible injuries. Yoga works the muscles of the whole body, and many runners have found that a regular yoga practice can take the place of other forms of cross training.
*Space is limited to 12 participants
*Safety guidelines: All participants must wear a facial covering when anywhere other then on their personal mats during the class. Masks and sanitizer will be available at the door. **
Class is FREE, tips can be made to the instructor Via cash or Venmo
----------------------------------------------------------------------------------------------------------------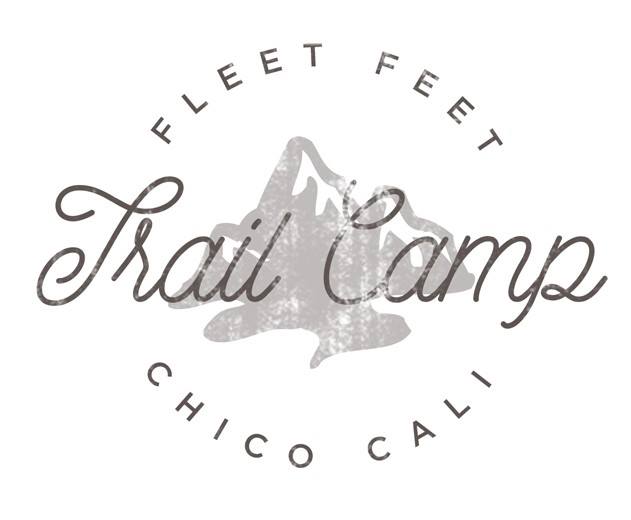 Camping and Trail running, can't get much better then that! Join us for our first summer trail camp!
Join Fleet Feet Sports Chico for three days of wild trail running fun at Little Grass Valley Reservoir!
Three days, two nights, four runs and a whole lot of run!
Get ready for a fun weekend including:
Daily trail runs on the beautiful reservoir and the surrounding trails. Distance options for all levels!
Clinics and demo from HOKA
Recovery zone with yoga, massage, and relaxation
Cornhole, bonfire, s'mores, and more!
Delicious homemade meals, adult refreshments, and snacks will be provided. (Please email shawna@fleetfeetchico.com for dietary restrictions)
Lets not forget an amazing swag bag with one-of-a-kind goodies inside and a beautiful lake view!
All you need is your tent, sleeping bag, clothes and running shoes and be ready for a great weekend! (maybe a toothbrush and a few other items too)
When: TBA, 2022
Cost: $249.00 + online processing fees
Where: Little Grass Valley Reservoir / Red Feather Campground
For more information or to sign up email shawna@fleetfeetchico.com
**Informational email will be send out to registered runners two weeks before the trail camp.
This will include packing tips, carpooling and driving directions to the site.
---------------------------------------------------------------------------------------------------------------------------------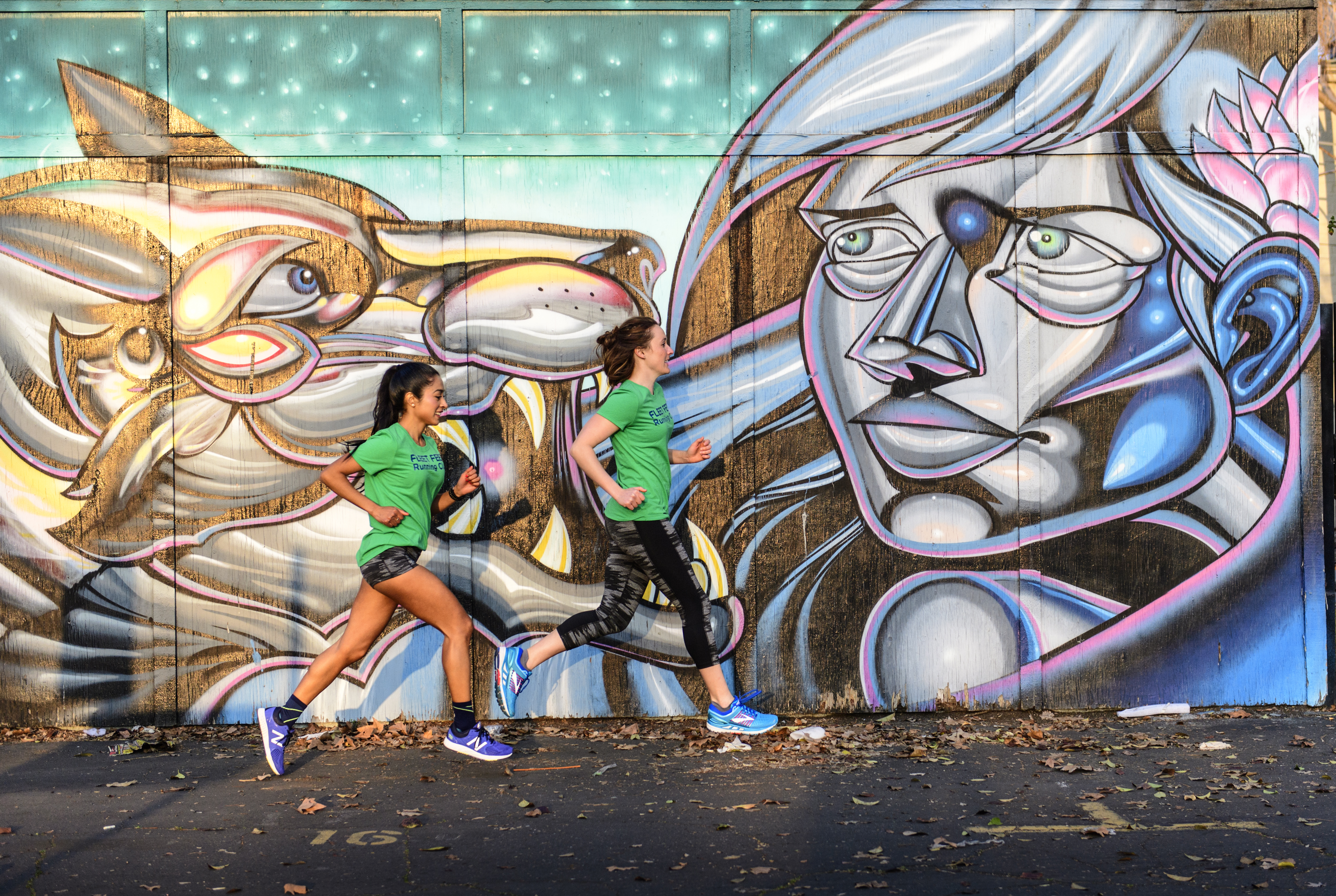 Bi Weekly Fun Runs with Fleet Feet Chico!
Join us for an every other week free fun run! We will meet every other Thursday, starting at Fleet Feet Sports at 5:30pm starting on March 4th!
We will meet at the store, then head out for our 3-5 mile.
Next Runs:
August 26th @ 6:15pm with Mizuno
September 9th @ 5:30pm with Saucony
Each time you attend a group run you can earn a point that will be redeemable for fun swag over time! Bring a friend (first timer) and get a bonus point! There will be times we may finish at a pub or other location. Check the conversation thread on this page for any updates.
SAFETY PRECAUTIONS: We will be keeping a close eye on local government mandates in regard to COVID-19; procedures will be implemented based on current recommendations when the training program begins. As of now, these are the guidelines we will follow:
Participants will check in with Fleet Feet Staff to check in. (gotta earn your points!)
Participants are to stay socially distant from each other during the group check in process (unless you already pod together for runs, living etc.)
During the run we will avoid congested areas when possible and run single file to be courteous of others space on the path
Refrain from hugs, high fives, fist bumps, etc.
You may wear a mask before or after the workout if it makes you more comfortable, but it will not be required due to distancing outdoors.
We advise against wearing a mask during the workout due to increased side effects with increased respiration.
No water coolers, cups, or nutrition products will not be provided due to shared nature.
Participants may shop in the store before and after the run or during regular business hours. Please note there is a 12 person capacity in the store at one time (bring on the sunshine!)
For any questions, please email shawna@fleetfeetchico.com or visit us on Facebook to stay connected on the event!
https://fb.me/e/25rHJSNTA
-----------------------------------------------------------------------------------------------------------------------
We're more then just a running store, we're a way of life.
Each month we hold a variety of FREE Fun Runs, Clinics and special in store events!
You can track all of our upcoming events on Facebook , Instagram and on our new Fleet Feet app (available on Apple and Android)