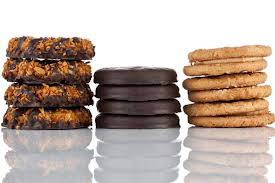 Announcing the first of many more to come: the Girl Scout Run, at FFMP, at on Saturday, March 14.
Please join us for a 2-mile out-and-back flat route, to be followed by coffee and Girl Scout cookies. All finishers receive a lucky green medal. Open to all Girl Scouts, fans of Girl Scouts, and fans of cookies. The race is free. Wear green to support the Girl Scouts!
Did we mention there will be cookies?