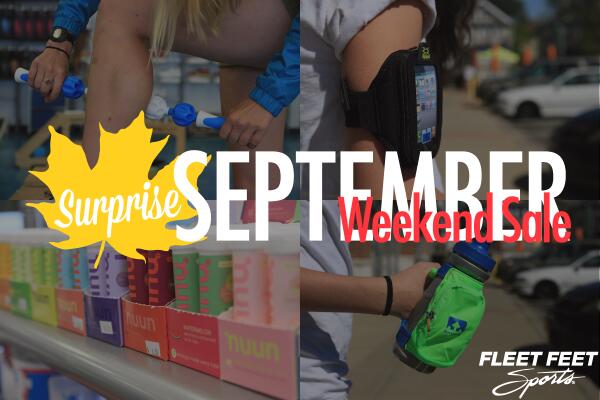 Surprise Weekend Sale #2 - September 13th & 14th
We are having a super special sale this weekend!  Our Surprise September Weekend Sale is happening this Saturday (9/13) and Sunday (9/14) will make you want to run to Fleet Feet Sports right away!  This is a big deal, so don't miss out.

All we can say is that you can save 20% on a product you use every time you run.  Whether it's a long run, short run, 5k, half marathon or marathon, you use this product.  Shop this weekend and save 20%.
****Only available on in-stock items.  Sales cannot be combined with any other coupons, offers or Personal Rewards.  All prior sales excluded.****