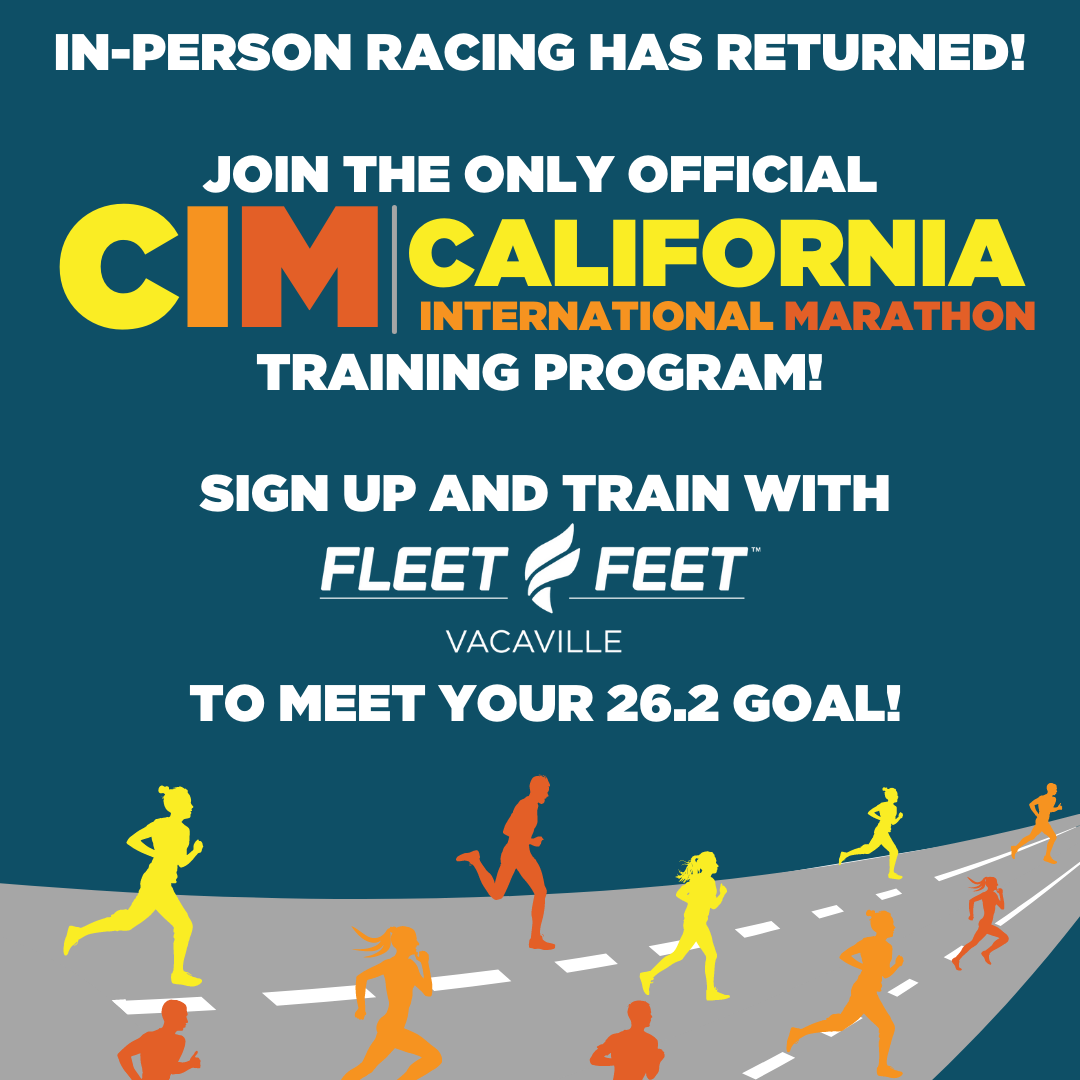 Our training programs are so much more than just working out. You will be part of a running community where our experienced coaches will be there working out with you and cheering you on. Our training programs are very social and many participants form great friendships through their fitness journey. The atmosphere you will experience in your training program is motivational and will help keep you engaged and meet your goals! What better way to reach your goals than by joining Fleet Feet Sports for Full Marathon training; an 18-week program for runners hoping to run their first marathon or improve their time. The purpose of the program is to introduce participants to the lifetime fitness activities of running and to encourage them to live healthier lifestyles. To join, the program expects you to be able to cover 6 miles, but we don't care how fast or fit you are! Come down and get fit with us! Info meeting: Tuesday, July 27th at 6:00 pm at Fleet Feet Vacaville (354 Merchant St.). Training kicks off Thursday, August 5th! Our goal race is CIM! All participants will receive Fleet Feet swag, 2 coached runs a week, training schedules, pre mapped courses and more!
Our coaches and mentors will guide you for 18 weeks, and give you access to exclusive resources such as:
TRAINING PLANS

written by the

S.R.A. (Sacamento Running Association)
TRAINING SEMINARS

by the S.R.A. and partners
VIP EXPERIENCE

for Run the Parkway and CIM race-day
TRAINING TECH TEE for all program participants
Training Group Details:
GROUP START DATE

:

August 5th
RUN THE PARKWAY RACE DAY

:

November 7th
CIM RACE DAY

:

December 5th
GROUP MEETING DAYS

:

Every Thursday @ 6 PM and Saturday @ 6:30 AM
Our information night will be held in-store, August 27th, at 6 pm!
Sign-up using the link below, or come in-store to fill out a registration form!
Marathon Training Group (CIM) More Info »
Program Start: August 5th, 2021
Program Schedule: Every Thursday at 6 pm and Saturday at 6:30 am
Program Fee: $199 ; excludes race registration