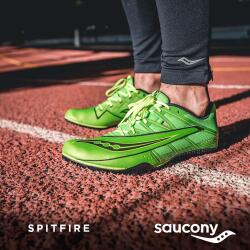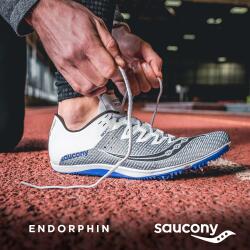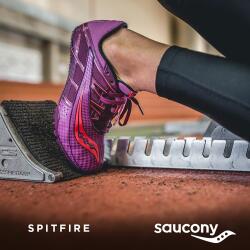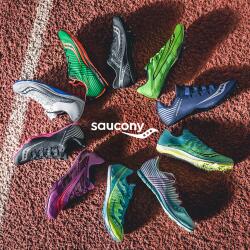 Track and Field athletes, try out the latest updates from Saucony's Spring 2018 Collection.
The Spitfire 4 has the speed, the control and the comfort for any sprint event. Plus, the 7-pin Pebax® spike plate gives this racing shoe enhanced traction where you need it most. Question is, do you have what it takes to handle the best, bang for your buck, sprint spike on the market?
Nothing helps you hand out L's faster than the lightest spike in the Saucony arsenal, the Endorphin 2. This racing shoe has a new woven upper to lock in the foot for long distance comfort from Mile to 10k. Now with a more supportive spike plate, so the only thing getting tired is your competition.
The Vendetta 2 is a racing shoe built for speed and for comfort. This spike is great for middle distance rookies trying to discover their best event and for veterans working to take their racing to the next level. Find new finish lines in the new Vendetta 2.