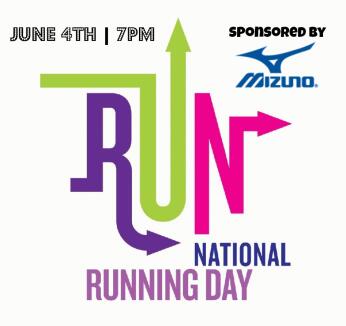 June 4th is National Running Day!! Join us on Wednesday, June 4th at 7pm for a groun run sponsored by Mizuno and Fleet Feet Sports!
All attendees will receive a FREE gift from Mizuno. 
Wondering how the new Paradox or Waver Rider 17's feel? Now's your chance to try them - before you buy them! Mizuno is bringing sample shoes for you to try out during the run - arrive around 6:50pm to trade your shoes.
Schedule for the morning: 
6:50pm: Swap in your shoes for a trial pair of the the Paradox or Wave Riders'
7:00pm: 5 mile fun run along the Hoboken Waterfront
RVSP today so we can guarantee a Mizuno gift.