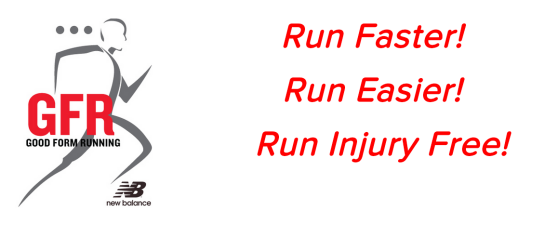 Join us on Thursday, July 31st from 6pm - 8pm for a Good Form Running Clinic. This free clinic is brought to you by New Balance. The hands-on coaching teaches runners how to use their bodies, their legs, and their foot-strike in the most efficient manner to create Good Running Form. 
This workshop includes:

Video taping of your form

Explanation of key methods to improve your form

Demonstration of techniques to teach your body Good Form Running
What to wear: Running clothes and shoes. You will not be running a lot, but you will being be doing some running. These are limited space clinics designed to give you a personal experience with Good Form Running.

NOTE: Clinics are FREE, but you need to reserve your spot! Space is limited to 10 people, each person receiving 10 minutes of one-on-one attention with our New Balance rep.To reserve a spot for the July 31st clinic, fill out the form below.  Time slots will be filled on a first come, first serve basis!! Your time slot will be emailed to you. Please do not RSVP if you cannot make it between 6pm and 8pm.