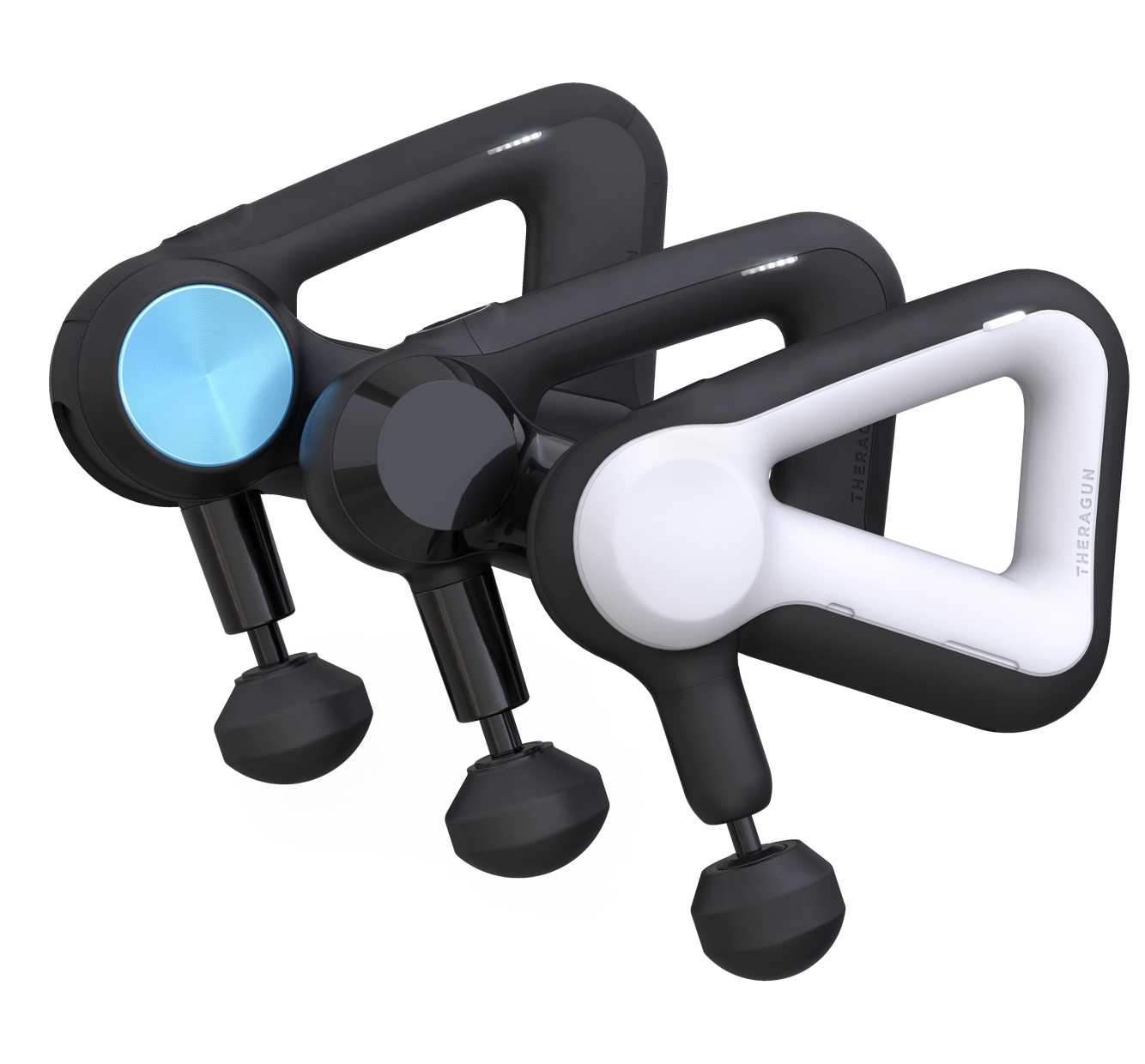 Theragun Percussive Therapy
A revolutionary deep muscle treatment that uses rapid, repetitive strokes to stimulate blood flow & heat. Our unique 16 mm stroke length & industry-leading speed delivers the most effective muscle treatment of any handheld device.
Every Theragun houses a powerful industrial-grade motor, engineered to precisely deliver 16 mm of Amplitude at a speed of 40 percussions per second on the body. Theragun carefully tests this calibration of depth and speed to ensure Theragun devices offer the most effective professional-grade percussive therapy treatment available for pain relief, enhanced performance, and accelerated recovery.
Featuring differing levels of firmness in precisely engineered shapes, each attachment is doctor-tested and made of closed cell PU foam, which is antimicrobial and non-porous. Theragun attachments glide easily on skin and clothes, while lotions, oils, and sweat can be easily wiped away, making them more hygienic.