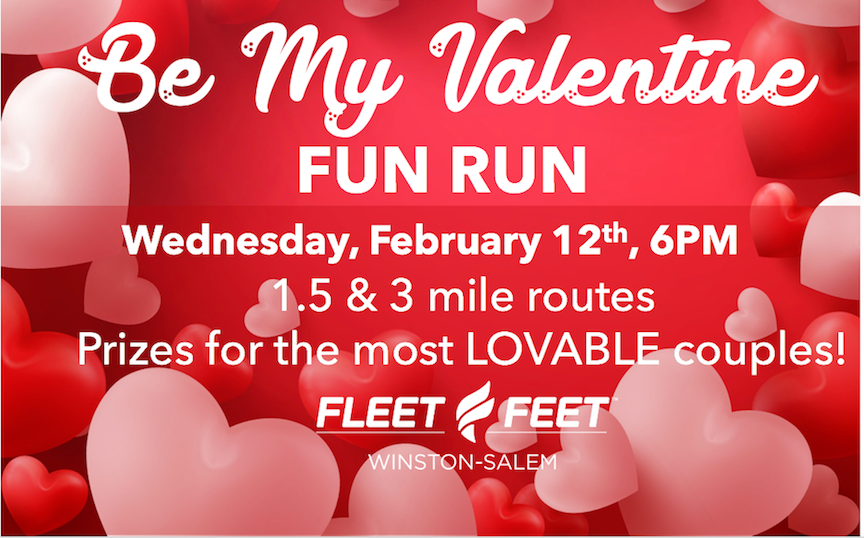 We love Valentine's Day! Who doesn't love a day that is all about chocolate, flowers, hugs, kisses, and red wine? Well at least that's how we celebrate.

Come celebrate with a fun run at Fleet Feet! We will have 1.5 and 3 mile courses available, all paces, all ages!

Be sure to come dressed as the most lovable couple! (And a couple can be two of anybody....husband/wife, boyfriend/girlfriend, friend/friend, adult/child.....whatever!...just needs to be 2 humans, no dogs).
We will choose the most lovably dressed couples and award them with giftcards to local restaurants! So bring out all the red, pink, and every heart thing you own, because we're sure the competition will be tough!