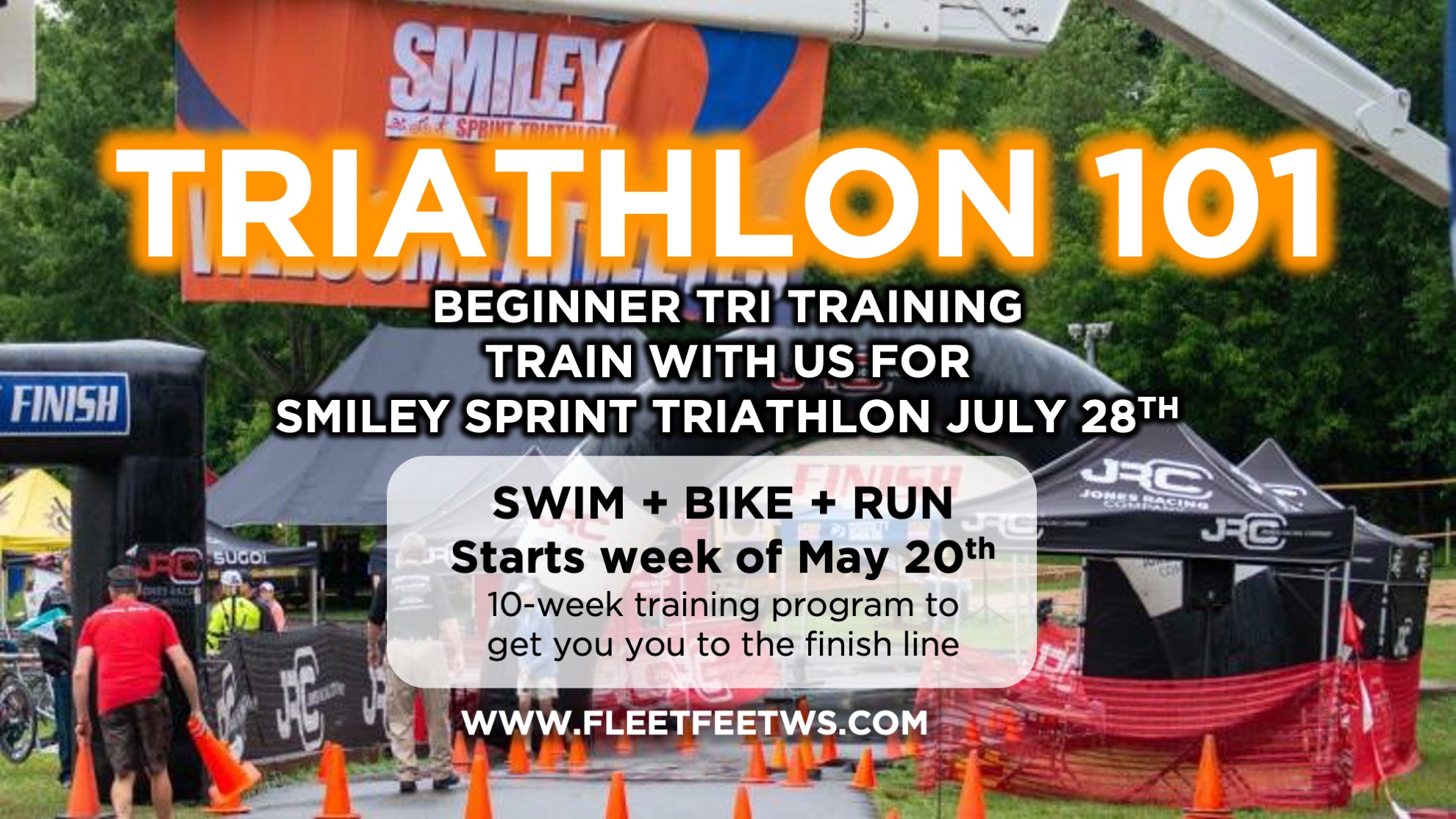 Tri 101 is a "Finish" level training program (beginner/novice level triathlon training). We utilize a series of clinics, education sessions and group workouts to prepare athletes to comfortably complete a Sprint Triathlon.
This is an 8-week training program preparing athletes for the Smiley Sprint Triathlon in Clemmons, NC, to be held on Sunday, June 14, 2020.
Kick-off Meeting: Saturday April 18th, 10 AM Fleet Feet
First Coached Practice: Tuesday April 21st, 6 PM
Group Practice Days/Time: Tuesday 6 PM, Saturday 7 AM
Price: $200 (Until Feb.29) Includes race ($70) and USAT fee (USA Triathlon required fee $15). $225 thereafter Includes race ($70) and USAT fee (USA Triathlon required fee $15)
Team of Coaches: Austen Coats, Fleet Feet coaches, Ken's Bike Shop, YMCA Tyde Swim coaches
Coached Workouts Include: 4 swim clinics, 4 coached bike rides, 2 YMCA spin classes, 4 run clinics
Addtional Special Clinics: race course preview, transition clinic, bike safety
The Smiley Sprint Triathlon brings the sport of triathlon back to Forsyth County/Winston-Salem Area. This race is a non-profit event. The Smiley Sprint Triathlon is particularly welcoming to first-time triathletes including first-timers' recognition at the Awards Ceremony.