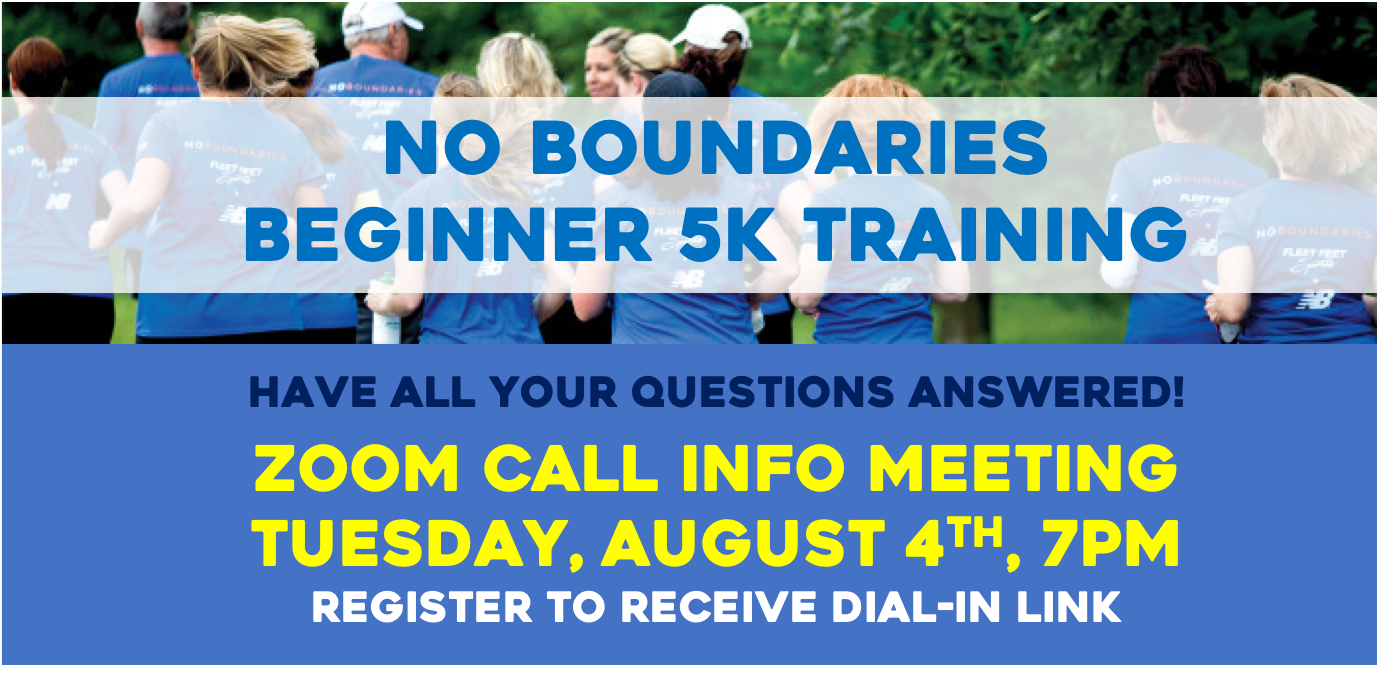 PowerPoint presentation from 8/4 NoBo 5K Zoom Call
Our beginner 5K training program will start in mid-September. Are you ready to join us?
This program is designed for the first time runner. We craft the program to help you train to cover the 3.1 mile distance. Our training group is comprised of both walkers, runners- and folks that do a mix of both. However you choose to cover the miles, we will help get you there! You just need to come prepared with a committed heart, determination, and the proper equipment (shoes, socks, inserts...come in anytime to get properly fit).

If you have any questions, concerns, or just want to learn more- sign up to join us for an informational meeting! We will send you the Zoom link to dial into the call.