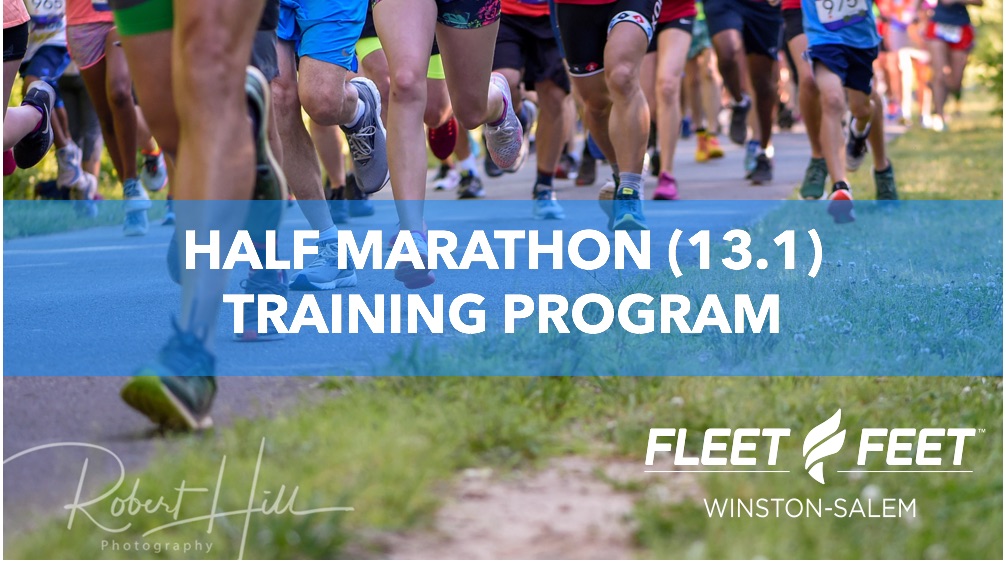 This will be a Foundation Level 8 Week Training Program. Participants are seeking to maintain or improve performance, the goal of the program will be to achieve your goal time for the race. Participants will be running/walking regularly (3-4 times per week). The total weekly mileage will be equal to or greater than the distance of the race. Participants will work to improve endurance, strength, and speed. There will be 4-5 runs prescribed every week and the first long run will be approximately 60% of the target race. We will have 2 group practices per week.
Kick-Off Meeting: April 15th, 7 PM at Fleet Feet
First Practice: Monday, April 20th at 6Pm
Group Practices: Monday 6 PM and Saturday at 7 AM
Target Race: Run the South 1/2 Marathon in Charlotte on June 13th
Cost: $100 - February 29, $125 - March 31, $150 thereafter (does not include race registration)
Participants will receive:
A detailed training program
two group practices per week
a program t-shirt
weekly communications with your coach
lots of encouragement, community, and FUN!