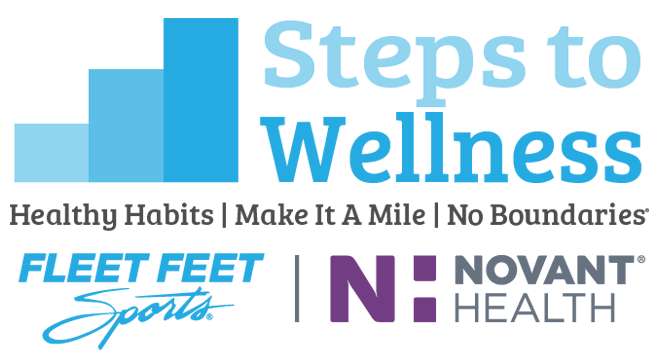 Are you ready to take your first step into a healthier lifestyle?  Wherever you are in your journey we have a starting point for you!
Check back Thanksgiving weekend for our 2017 schedule!
Step 1:  Healthy Habits
FREE engaging and educational program that features basic fitness training and lifestyle modification for the person more familiar with the couch and the drive-thru than the gym and the kitchen.  We will help you to lay the groundwork for healthy and fit lifestyle! 
This program is FREE and meets one time.  Feel free to sign up for multiple months!
Step 2:  Make It A Mile
A 4-week program designed to help beginners take the first steps to getting healthy by completing one mile. Includes a safe, guided training plan designed to allow you to work at your own pace in a non-threatening, non-judgmental environment. 
This program is $35 and meets 1x/week for 4 weeks. 
Step 3:  No Boundaries
A Beginner 5K (3.1 miles) program for people new to running and walking.  Structured to help you cross the finish line in just 8 weeks!  You will be provided with coached workouts, educational clinics, and tons of motivation!
This program is $75 and meets 1x/week for 8 weeks. 
Step 4:  No Boundaries II
A next-level 5K (3.1 miles) program for individuals who have completed a 5K and are ready to take their training to the next level.  Structured workouts, targeted pace ranges, and detailed training plans will help you to achieve your goals!
This program is $120 and meets 2x/week for 8 weeks.
Questions?  Contact Stacie Battjes: Director of Training Programs