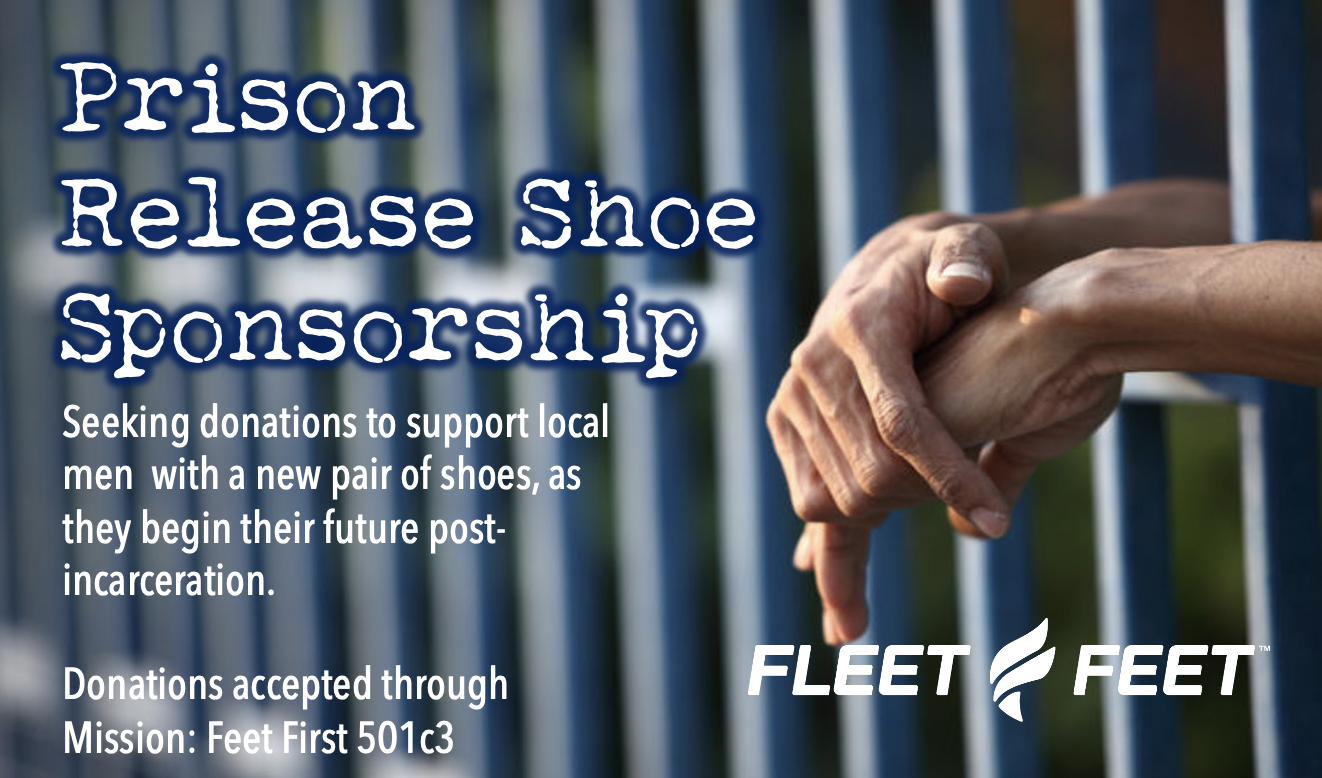 Fleet Feet WS owners Emily & Keith Davis have partnered with Forsyth Jail & Prison Ministry for the past several years. One immediate need was recognized: shoes for men being released. However, in lieu of giving the men a pair of shoes from our existing Mission: Feet First inventory- we want to provide them with a full fitting and customer experience.
This initiative isn't just about the shoes.
This is about helping incarcerated men understand that they are loved, they are seen, and that they can have a future. Every month approximately 8 men are relased from our local prison. We hope to play just a small part in helping them see hope in their future.
Former inmates face numerous psychological challenges when released from prison, including stigma, discrimination, isolation, and instability. This can lead to devastating outcomes, like failed relationships, homelessness, substance misuse, recidivism, overdose, and suicide.
Released men will receive a giftcard so they can come in and be fit as a customer at their leisure, and so they can remain anonymous. The average pair of shoes is $140-$160. A full fit experience with shoes, socks, and insoles averages $210. While our goal is to help 8 men monthly, we will consolidate any donations to help as many as we can.

DONATE HERE