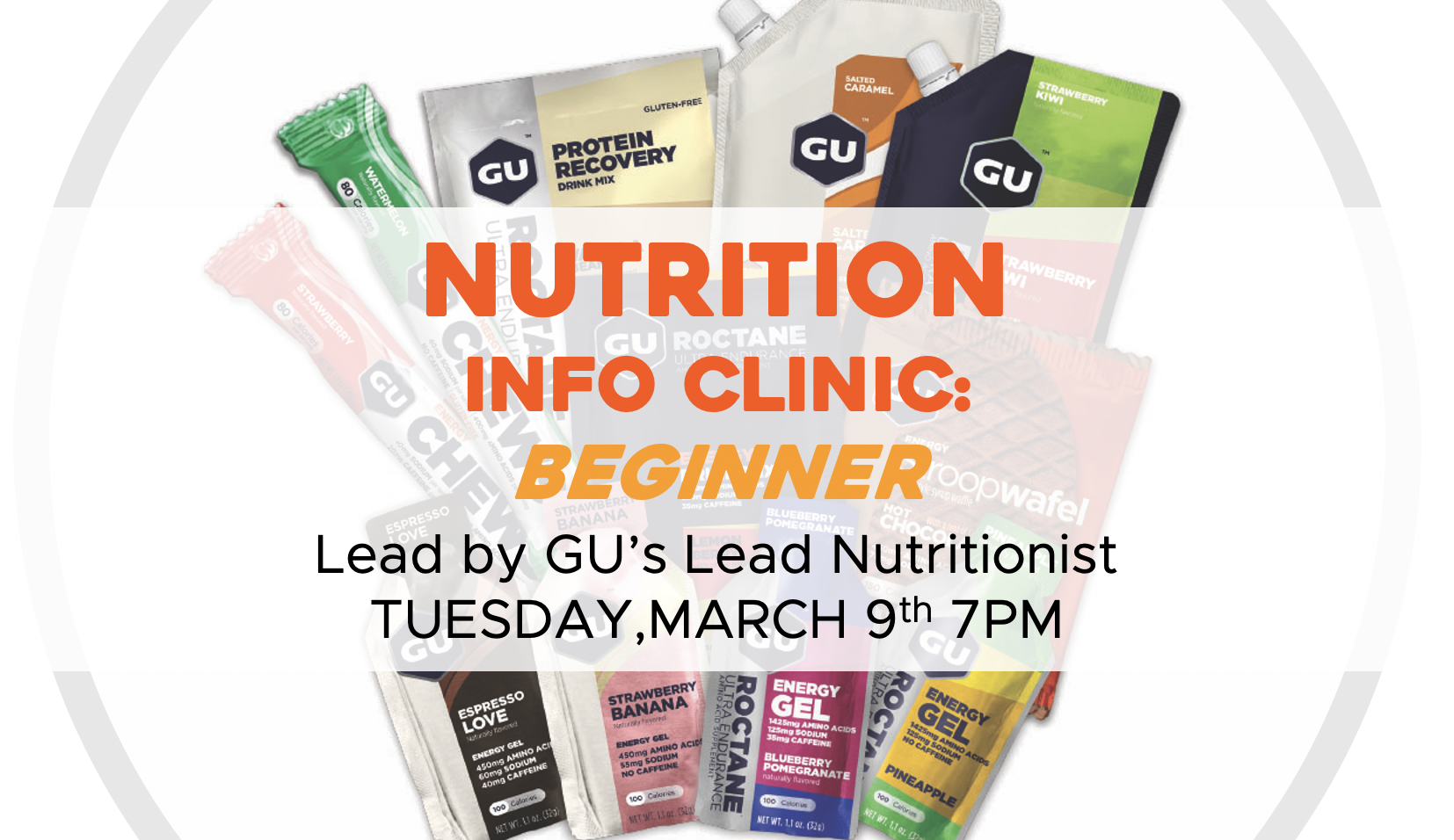 Tuesday March 9th, 7PM
Zoom Call with Jacob Geisler from GU Nutrition
Open to the public
This 'beginner' clinic is designed for anyone that is interested in learning more about how nutrition plays a role in fitness, muslce recovery, and endurance.
Jacob Geisler: GU Nutrition
Jacob is a well-established exercise and nutrition specialist working in the business development role at GU Energy Labs. He graduated from the University of Tampa with Masters of Science in Exercise and Nutrition Science and has since become a USAT and Precision Nutrition Coach. Jacob has competed in numerous endurance races including multiple Ironman and half Ironman races. At GU Energy Labs Jacob's role is to further relationships with new and existing customers along with helping educate the exercise industry through the lens of nutrition.