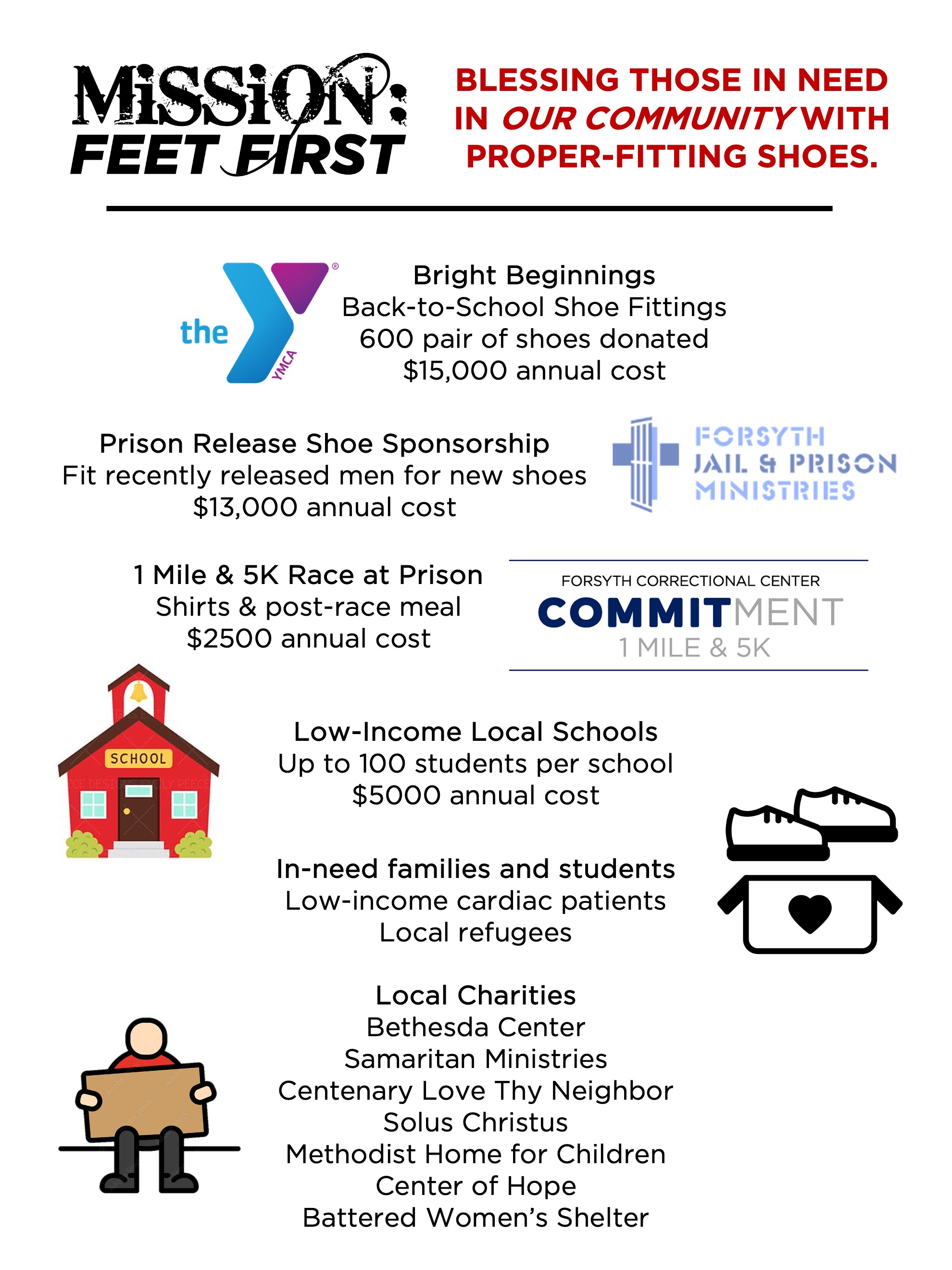 Mission: Feet First (a 501(c)3) was founded in 2010 by Fleet Feet Sports owners, Emily & Keith Davis. Emily & Keith have a passion for their Christian faith and for helping others.
Mission: Feet First was created to blend their passion for good fitting shoes with their desire to help those in need in the local community. Through this charity they are able to fit the homeless community with new and like new running shoes. In 2010, Mission: Feet First was recognized by Fleet Feet, Incorporated and received a grant, which allowed them to purchase additional shoe inventory to help more people in the homeless community.
Contributions to Mission: Feet First allow for purchases of additional new shoe inventory. Shoes are purchased from vendor first-quality closeout inventory to ensure that the right size and fit is provided to the recipient. As much as possible, Mission: Feet First strives to provide a similar fit experience for the homeless community as what is offered to customers being fit at Fleet Feet Sports.
If you would like to contribute to Mission: Feet First, please select the donate button listed above or email emily@fleetfeetws.com