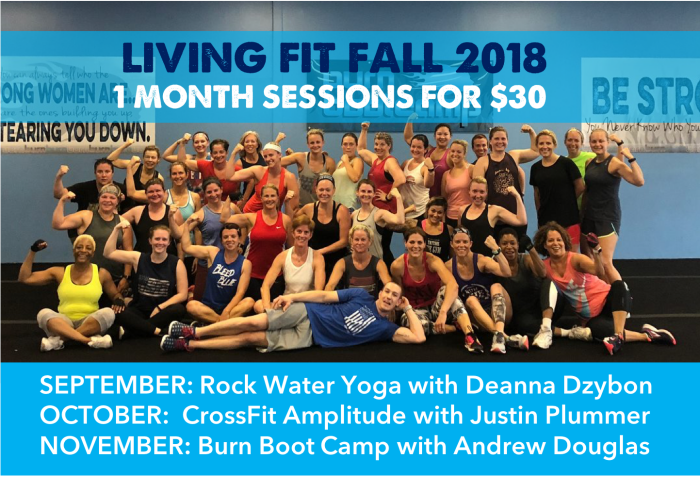 Are you are a fitness lover who is looking for new opportunities to expand your horizons? 
Are you bored with the same old routine? 
Ready to learn new skills that you can utilize at home?
Experience a variety of cross training, be less vulnerable to injury, and try out different fitness activities with our Living Fit Series!
Fleet Feet Sports is partnering with the best names in fitness in Winston-Salem to bring you a series of 4-week programs.  Each program will have a different focus with the goal to introduce you to a new fitness skill.  Our mission is to help you learn and enjoy a variety of activities that can help you with your running and walking.  Even more importantly we want to help you to be your best self!  For a flat registration fee of $30, you'll score 4 awesome workouts with very talented coaches AND a $20 off $50 on apparel coupon. 
Individuals will sign up for each program individually, so you can pick and choose the programs that most interest you (and fit your busy schedule!)
September, all 4 Wednesdays: Rock Water Yoga with Deanna Dzybon, 6:45PM Wednesdays  REGISTER
October 3rd, 10th, 17th, 24th:  CrossFit Amplitude with Justin Plummer, 6:45PM Wednesdays  REGISTER
November 1st, 8th, 15th, 29th: Burn BootCamp with Andrew Douglas, 6:45PM Thursdays  REGISTER